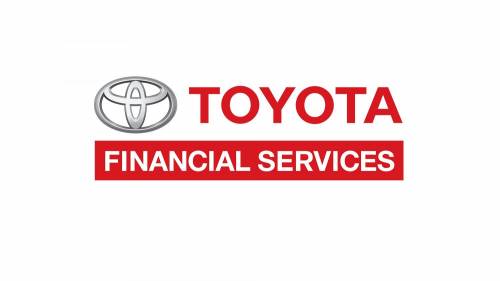 Governor Brian Kemp announced this week that Toyota Financial Services will open a new office in Alpharetta to become the company's East Dealer Service Center. The investment of more than $8 million will bring 150 new jobs to Fulton County.
"Georgia is an established leader in FinTech, and Toyota Financial Service's announcement is a wonderful addition to our network of global financial leaders," said Governor Kemp. "I'm excited for the new opportunities that this will provide the hardworking and skilled talent in Alpharetta, and we are grateful for Toyota Financial's additional investment in Georgia."
Toyota Financial Services, the finance and insurance brand for Toyota in the United States, will open at 11625 Rainwater Drive in Alpharetta. This East Dealer Service Center will be one of three "hub" locations for the company that support automotive dealers across the nation. Employees at this location will primarily analyze and make approval determinations on retail and lease credit applications received from auto dealerships. They will interact with dealer personnel to support their needs and ensure a positive experience with Toyota Financial Services.
"We at Toyota are excited to select Alpharetta as the location of our new East Dealer Service Center. With a reputation for being one of Georgia's best places to live, and a city experiencing its own economic and cultural growth, Alpharetta is ideal for Toyota's evolution as we continue meeting the needs of our dealers and customers," said Alec Hagey, Toyota Financial Services group vice president of sales, product, and marketing. "From the start, the city has been so welcoming, and we look forward to being a valued, contributing member of the community."
Individuals who are interested in applying for a position at the company can learn more by clicking HERE.
"The City of Alpharetta is honored to be chosen for the Toyota Financial Services East Dealer Service Center," said Alpharetta Mayor Jim Gilvin. "Their investment here is a wonderful example of Alpharetta's attractiveness for tech-based enterprises and a growing insurance and reinsurance industry sector. We look forward to them coming, not only as an employer, but also as a great addition to our community."
"We are proud that Toyota Financial Services continues to choose metro Atlanta for its newest and most innovative business units," said Hala Moddelmog, president and CEO of the Metro Atlanta Chamber. "The company's confidence in our region speaks to our strong talent pipeline and reputation as a hub for fintech businesses."
The Georgia Department of Economic Development (GDEcD) was represented in this competitive project by Randall Toussaint, the Global Commerce Division's director of Corporate Solutions and Cybersecurity, in partnership with the City of Alpharetta, the Metro Atlanta Chamber, and Georgia Power.
"We are delighted that Toyota Financial Services has selected Georgia for their East Dealer Service Center location," said GDEcD Commissioner Pat Wilson. "We share Toyota's confidence that our experienced financial industry workforce will continue to deliver positive results for the long-term. We join our economic development partners in Alpharetta in celebrating this announcement."
Toyota Financial Services (TFS) is the finance and insurance brand for Toyota in the United States, offering retail auto financing and leasing through Toyota Motor Credit Corporation (TMCC) and Toyota Lease Trust. TFS also offers extended service contracts through Toyota Motor Insurance Services (TMIS). The company services Lexus dealers and customers using the Lexus Financial Services brand. TFS currently employs approximately 3,200 team members nationwide, and has assets totaling over $122 billion. It is part of a worldwide network of comprehensive financial services offered by Toyota Financial Services Corporation, a wholly-owned subsidiary of Toyota Motor Corporation.