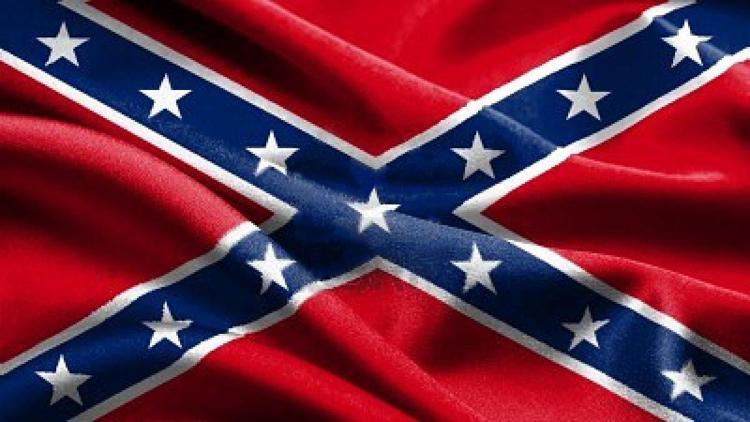 A story – with video – about a Georgia couple who turned away a contractor they found online because of the Confederate flag affixed to his truck has gone viral.

Allison and Zeke Brown of Atlanta say they hired a man named Michael to come to their home and replace the brakes on a golf cart they own. But they changed their mind after he arrived at their home with a Confederate flag on his truck.
The respectful exchange was captured on the family Ring doorbell video camera, but when the Browns, who are black, published the interaction with Michael, who is white, online… the social media critics unleashed.
Allison reported that she ventured outside to talk to the contractor after her husband came inside to talk to her and said, "God is testing me." "He hadn't been disrespectful prior, so seeing the flag did not fit my preconceptions." Upon explaining the presence of the flag to his wife, Allison went outside.
"Hi, you know what, I do apologize, I know you've come from a very long way, but we're going to use someone else," Allison can be heard telling the contractor. Her husband then tells the contractor that his wife is upset because of the flag.
"No, I'm beyond upset with the flag," corrects Allison.
The contractors suggests removing the flag, but the woman says "No, you don't need to take it down. You can continue to believe what you need to believe, sir. But no, I cannot pay you for your services. Thank you, have a good day."
Yahoo! reported that they saw screenshots indicating the contractor once again apologized for offending the couple after he left their home. In screenshots of the conversation on Facebook Messenger shared with Yahoo Lifestyle, Zeke told the contractor:
"Yes, it is extremely offensive to anyone of color. I understand it is part of American history, but that flag stood for a time in history where people such as myself had a very bad way of life…Micheal, I hope this small interaction causes you to do a little research on how several Americans feel about the Confederacy. I know it's part of history, so is Nazi Germany…"
The contractor reportedly told Yahoo that he is a "redneck" and that the flag is for the Fourth of July. "My little siblings bought it from a flea market."
The video, which is at the bottom of the article, was shared by the Browns and then again by dozens of influencers on social media. Among the responses:
You can watch it all below.
https://twitter.com/i/status/1146052619481337857