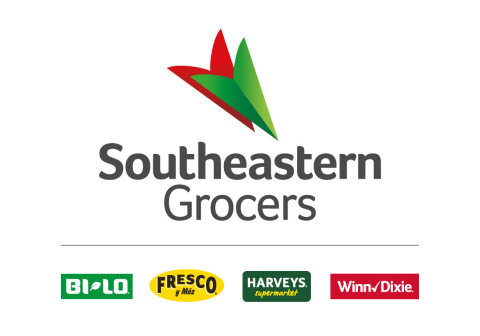 Southeastern Grocers, Inc., parent company and home of BI-LO, Fresco y Más, Harveys Supermarket and Winn-Dixie grocery stores, will close for business on Easter Sunday, April 12, to provide hardworking associates a day of rest with family.

The grocer is also introducing additional precautionary measures to help limit the exposure of associates and customers to the coronavirus.
Anthony Hucker, President and CEO of Southeastern Grocers, issued the following statement:
"Southeastern Grocers is a people-first company, and our associates and customers are at the heart of our business. I am extremely proud of our associates who are going above and beyond to serve our customers. The decision to close on Easter Sunday was made to allow our heroic associates a day to rest and find comfort with their families. We are grateful for the kindness many of our customers have shown our associates. Now more than ever, we need to promote kindness to all of those who are on the front line striving to make our communities safer and stronger. Together, we will support our neighbors, and continue to provide the safest possible shopping environment for our customers."
Southeastern Grocer locations have implemented social distancing requirements and began testing employee temperatures this week in accordance with a number of state guidelines. Associates are also allowed to wear masks and gloves in all stores, and the company will provide protective items where supplies are available.
Southeastern Grocers has elevated safety standards to help alleviate community concerns. These standards include:
the installation of Plexiglas partitions at all store registers, customer service desks, pharmacies and liquor store counters;
a deeper, comprehensive cleaning process;
designated shopping hours for high-risk customers and extended shopping hours for first responders and health care professionals.
Customers are asked to maintain a two-cart-length distance throughout the store and at checkout by utilizing floor markers set to encourage social distancing.
Customers are also asked to continue using touchfree payment options at all BI-LO, Fresco y Más, Harveys Supermarket and Winn-Dixie registers
COVID-19 Customer Letter_SoutheasternGrocers 040720