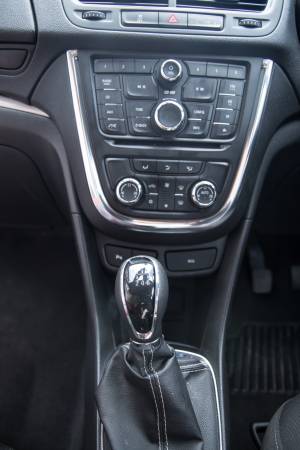 Wholesale used-vehicle prices decreased only 1.1% month over month in March due to a strong start to the month, reflecting a 4.4% increase from a year ago.

Used-vehicle value declines in April are expected to be much more severe than March.

Used-vehicle sales in March were down 18.4% year over year, while new-vehicle sales were down 39.7% year over year.
In March, as the downturn began, model year 2019 vehicles were the worst performing vehicles in the value index, likely driven by a surge of rental fleet vehicles entering the wholesale market, according to Cox Automotive.
Wholesale used-vehicle prices* decreased 1.1% month over month in March bringing the Manheim Used Vehicle Value Index to 141.9, a 4.4% increase from a year ago.
Cox Automotive issued a press release Tuesday:
On a year-over-year basis, most major market segments saw seasonally adjusted price increases in March. Luxury cars and SUVs/CUVs outperformed the overall market, while most other major segments underperformed the overall market.
It should be noted that, given the unprecedented downturn in sales and market disruption caused by the COVID-19 pandemic, the decline observed thus far in MMR values at the vehicle level and at all aggregation levels does not fully reflect the declines occurring in the relatively limited number of sales transactions taking place.
"The market and underlying economic conditions deteriorated rapidly in the second half of March," said Jonathan Smoke, chief economist, Cox Automotive. "Because the month started strong, used-vehicle values were down only 1.1% from February and up from last year. But the March index value masks the real impact of the more recent declines. We anticipate April will be much more severe."
Other highlights from the press release:
Total used-vehicle sales volume was down 18.4% year over year in March.
It is expected that used vehicle sales in March will be 32.0 million, down from 39.2 million last March and down from February's 39.8 million rate. (based on seasonally adjusted annual rate)
Used retail sales estimates are 17.3 million, down from 20.6 million last year and down month over month from February's 21.2 million rate.
March total new vehicle sales were down 37.9% year-over-year, with two fewer selling days compared to 

March 2019

.
Combined rental, commercial, and government purchases of new vehicles were down 27.6% year over year in March.
Retail sales of new vehicles were down 40.5% year over year in March.
Cox Automotive says the U.S. lost more jobs in the last two full weeks of March than it did for the entire duration of the Great Recession. The extent of business closures, declining consumer confidence, and job and income losses point to the U.S. and most of the world heading into a recession quickly.
*Based on mix, mileage, and seasonally adjusted basis