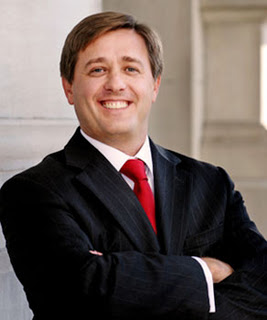 State Labor Commissioner Mark Butler annouced this week that Georgia set a record again in September for total employed residents.

The record came as Georgia continued to show improvement in other key measures like initial unemployment claims, labor force and the unemployment rate, according to preliminary numbers.
"September was another strong month," Butler said. "Setting another record for employed residents is especially important because it proves we are not only producing jobs but residents are getting them."
Nationally, the unemployment rate dropped 0.2 percentage points in September to 3.5 percent. The nation also grew its labor force, increased the number of employed residents and added more 130,000 jobs.
Georgia's unemployment rate also fell 0.1 percentage points in September to reach 3.5 percent.  A year ago, Georgia's unemployment rate sat at 3.7 percent. The state's all-time low of 3.4 percent was set in December 2000.
"We continue to approach the record low unemployment rate," the commissioner said. "That shows just how strong our economy has been."
Georgia lost 2,100 jobs in September, against a total of more than 4.64 million jobs. Still,that number is up nearly 80,000 from the same time last year.
Georgia had six job sectors that added at least 5,000 jobs since last September:
Education/health services, 20,400
Leisure/hospitality, 15,900
Professional/business services, 14,500
Construction, 9,700
Government, 8,600
Trade/transportation/utilities, 6,000.
"Georgia continues to produce great numbers," Butler said.
In September, the number of employed residents went up with a gain of 9,172 that pushed Georgia's number of employed to 4.93 million – a new record for the state.
Georgia's labor force grew in September by 4,355, bringing the total work force to more than 5.1 million. That number was up by 3,615 from the same month a year ago.
At the same time, new claims for unemployment decreased in September. The total number of claims filed in September fell by 2 percent. They were up by about 2 percent compared with September 2018.
In September, EmployGeorgia.com noted more than 95,000 job postings.