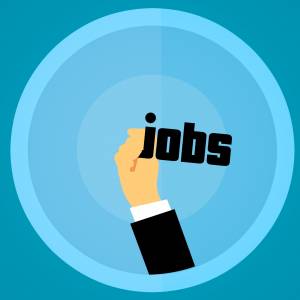 The Georgia Department of Labor (GDOL) announced Friday that jobs were up 20,200 in September to reach a total of 4,461,400. Among the job increase, the private sector saw a positive jump of 28,000 jobs. Today, nearly 175,000 jobs are listed online at EmployGeorgia for Georgians to access. This job total has more than doubled since the beginning of this pandemic from the April 2020 listing of just 73,000 jobs.
"Over the past five months, 340,900 jobs (65 percent) have been gained back from the massive job loss we saw in April," said Georgia Labor Commissioner Mark Butler. "We are encouraging those who have been displaced to take a look at the incredible number of career opportunities listed on EmployGeorgia that include a vast array of entry level and experienced positions of all pay grades. Employers are looking for good candidates to fill these positions as Georgia's economy begins to rebound."
The GDOL offers online resources for finding a job, building a resume, and assisting with other reemployment needs. Employment opportunities include human resource specialists, restaurant managers, bookkeepers, 911 operators, licensed practical nurses, and many more. Wages are highly competitive and range from $10 to $75 per hour and over $100k for annual salaried employment.
For the month of September, Georgia's unemployment rate rose 0.7 percentage points over August to 6.4 percent, while the national unemployment rate stands at 7.9 percent. Georgia has had a 6.2 percentage drop in unemployment since the beginning of the pandemic in April when the state reported a 12.6 percent unemployment rate, Georgia's all-time high.
In September, the number of employed was down 15,555 to reach a total of 4,628,421, but the number of employed was up by 348,497 since April.
Georgia's labor force in September saw an increase of 19,047, totaling 4,945,161. That number is also up 50,765 since the start of the pandemic in April.
In September, initial unemployment claims were down by 19 percent (45,833) since August to reach 201,790.
The Georgia Department of Labor has paid more than $15 billion in state and federal benefits since the beginning of the pandemic in March of this year. Last week, the GDOL issued $193 million in benefits, which include regular unemployment and federally funded Lost Wages Assistance (LWA) supplements, Pandemic Emergency Unemployment Compensation (PEUC), Pandemic Unemployment Assistance (PUA), Federal Pandemic Unemployment Compensation (FPUC), and State Extended Benefits.
Over the past 30 weeks, 3,880,931 regular UI initial claims have been processed, more than the last eight years combined (3.3 million). Of those, 2,562,322 were employer filed claims (66%), and 1,318,609 were individual claims.
The number of initial unemployment claims filed throughout the United States for the week ending Oct. 10 was 898,000, an increase of 53,000 from the previous week's revised level of 845,000.
From week ending 3/21/2020 through 10/10/2020, the sectors with the most regular UI initial claims processed included Accommodation and Food Services, 929,912, Health Care and Social Assistance, 447,748, Retail Trade, 411,217, Administrative and Support Services, 332,963, and Manufacturing, 301,771.