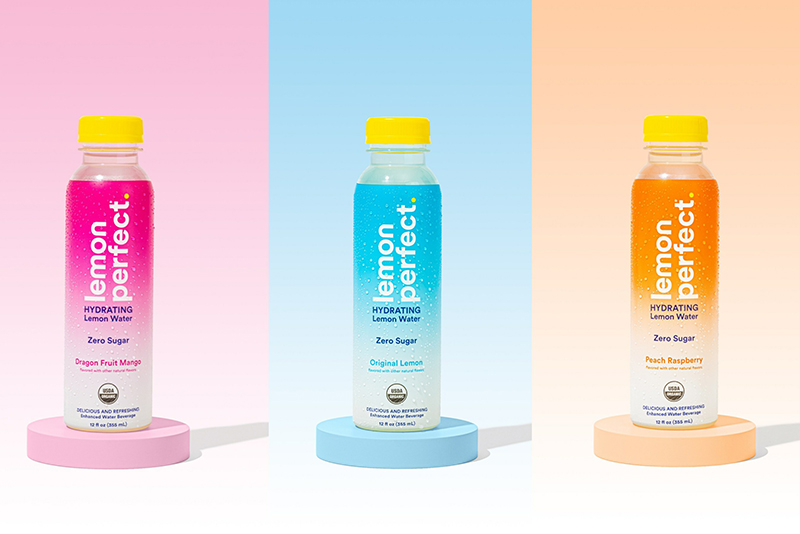 Lemon Perfect, the fastest-growing brand in the enhanced water category*, announced today its retail expansion with Target. Through this partnership, Lemon Perfect adds 500 Target stores across the country to its growing list of retail doors. With over 12,000 net new outlets in 2022 and more than $60 million in projected retail sales for 2023, Lemon Perfect's sights are set on bringing healthy hydration to the Target guest.
Lemon Perfect's partnership with Target begins with six key markets: California, Georgia, New York, Oregon, Texas, and Washington, with the goal of nationwide Target expansion in the near future.
"We're thrilled to expand our retail footprint with Target, one of the nation's leading shopping destinations," said Lemon Perfect President and Chief Revenue Officer Jim Brennan. "Consumers rely on Target as a one-stop shop for their favorite products. Now they can grab a Lemon Perfect during their daily shopping trips, making it more convenient than ever."
Powered by squeezed organic lemons, Lemon Perfect is made with zero sugar and no artificial flavors or sweeteners and is packed with antioxidants and vitamin C. Bottles of Lemon Perfect's fan-favorite Original Lemon, Dragon Fruit Mango, and Peach Raspberry flavors will be available for $1.99 in Target stores and online at Target.com.
Lemon Perfect is also available in all 50 states in natural and conventional retailers, including Publix, Kroger, Costco, Whole Foods, Albertsons, CVS, and many more.
---
About Lemon Perfect:
Lemon Perfect is a delicious and refreshing flavored lemon water with zero sugar and no artificial flavors or sweeteners. Powered by half a squeezed organic lemon in every bottle, Lemon Perfect contains only 5 calories and is high in immune-boosting vitamin C and proudly certified Plastic Neutral.
Lemon Perfect is the fastest-growing brand in the enhanced water category* and is widely considered to be one of the most scalable, exciting, and innovative emerging beverages in the marketplace. The company's mission is to sustainably reimagine bottled water by promoting healthy, great-tasting hydration—anytime, anywhere, and for everyone. Lemon Perfect is available at retailers nationwide and on Amazon and lemonperfect.com. The Lemon Perfect company is headquartered in Atlanta, GA.
---
*Source: Nielsen Total FMCG + Convenience L52 period ending 2/25/2023
SOURCE Lemon Perfect