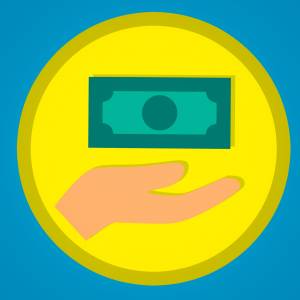 Secretary of State Brad Raffensperger is urging Georgians to be cautious when donating to support COVID-19 charities on this emergency response Giving Tuesday. To combat the worldwide COVID-19 pandemic, May 5 was made a special day of giving for charities working to address the virus and help those impacted by it. In addition to the regular #GivingTuesday on December 1, 2020, #GivingTuesdayNow will call on people around to world to direct their charitable donations to fight the ongoing pandemic.

"The rapid emergence of COVID-19 has created an urgent need for charity and giving," said Raffensperger. "Times are uncertain and many are facing financial hardship and uncertainty. Those who can support COVID-19 causes should do so, but they should also be aware of the scams or fake charities that may try to deceive them."
The Secretary of State's Division on Securities and Charities recommends donors follow these guidelines when choosing their charities:
Use online resources like the Better Business Bureau Wise Giving Alliance, GuideStar, Charity Navigator, and Charity Watch, which all provide information about non-profit organizations, to research charities and review each organization's own website.
Be wary of phone solicitations in particular. Ask the caller to put the request in writing and provide detailed information and material about the charity and the program he or she is raising money for. Also, find out if the person conducting the solicitation is a volunteer or a paid fundraiser for that charity. Never give your debit card or bank account information to a telephone solicitor.
Take a few minutes to make sure that your donation is going to help those in need rather than administrative costs and overhead. Ask how much of your donation will go to supporting the cause. Don't let anyone rush you into making a donation.
Be particularly cautious of couriers willing to rush out to your home or business to pick up your contribution. If someone wants donations in cash, by gift card, or by wiring money, don't do it. Do not make payments to individuals. Donate by credit card or check directly to the charity. If your contribution exceeds $250, you should receive a letter from the charity confirming its charitable status as well as the donation amount.
Even if it sounds legitimate, it may not be. Be sure you know exactly who is asking for your contribution because many organizations intentionally adopt names similar to well-known charities.
Don't assume that charity recommendations on Facebook or social media are legitimate and have already been scrutinized. Research the charity yourself.
If you receive an email or text message asking for a donation, confirm that the request is from the charity, and not an imposter, by contacting the charity or visiting its website.
Georgians should contact and report any suspicious charitable activity or solicitations to Secretary of State Charities Division by calling (470) 312-2640 or submitting a complaint via email to charities@sos.ga.gov.