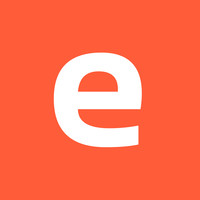 The Georgia Department of Economic Development (GDEcD) announced this week that Edifecs, Inc., a global health information technology solutions company, plans to hire up to 200 associates in the next three to five years in a new office location in Fulton County.
"We are pleased to welcome Edifecs to Atlanta," said GDEcD Commissioner Pat Wilson. "Georgia has become a magnet for technology-driven companies, and we are encouraged by the fact that leading West Coast companies like Edifecs are choosing Georgia to expand their East Coast operations."
Headquartered in Bellevue, Washington, the company specializes in creating healthcare information technology (Health IT) products that provide data exchange and data management solutions for a majority of the nation's leading health plans. Founded in 1996, Edifecs employs more than 550 associates across North America, Europe and Asia, and the company continues to be recognized as a top workplace and is one of healthcare's top 100 companies.
"When scouting locations for our East Coast office, Atlanta was a natural choice," said Sunny Singh, president and CEO, Edifecs. "Atlanta allows us to be closer to our East Coast customers, and the city has rich and diverse culture, a plethora of entertainment and arts and a strong public transportation system. We also have a strong focus on wellbeing and wanted to choose a location that enables our associates to enjoy the outdoors while also providing onsite wellness offerings."
"With more than 200 health information technology companies already located in metro Atlanta, Edifecs is a welcome addition to our business ecosystem," said Hala Moddelmog, president and CEO of the Metro Atlanta Chamber. "Edifecs' innovative approach to managing healthcare data and their commitment to gender diversity in the industry will help us continue to grow our region's reputation as the health IT and global health capital."
Georgia Department of Economic Development Director Randall Toussaint represented the Global Commerce Division in partnership with the Metro Atlanta Chamber and Georgia Power.
This is a press release from the Georgia Department of Economic Development.