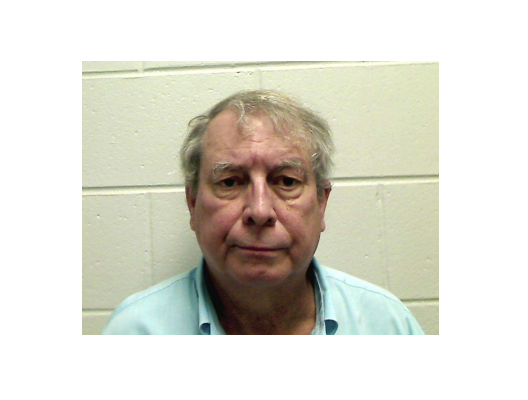 A longtime attorney and judge in Evans County was arrested over Labor Day weekend by Statesboro Police.


Benjamin Pierce Brinson was arrested at 7:10 p.m. on Sunday, September 1st on suspicion of driving under the influence. He was charged with DUI – less safe, Speeding in Excess of Maximum Limits, and Open Container of Alcohol in a Motor Vehicle. All three charges are misdemeanor offenses. 
The information was released as part of the daily booking reports sent to the media by the Bulloch County Sheriff's Office. 
According to Bulloch County jail records, Brinson was booked on Sunday evening and released Monday on $2,121 bond. No court date has been set in Statesboro Municipal Court. The Municipal Court Judge in Statesboro is Keith Barber, though it was not immediately clear if there is a conflict of interest with Barber due to working relationships that would prompt a recusal. 
The Georgia Code of Judicial Conduct requires that any judge arrested or charged with a 'serious' crime must report the arrest/charge to the Judicial Qualifying Commission (JQC) in writing within five days of the charge. The most recent version of the Code of Conduct that appears on the Georgia Bar Association website as well as the JQC website defines a 'serious' crime as:
any felony; any lesser crime that reflects adversely on the judge's honesty, trustworthiness, or fitness as a judge in other respects; crimes involving moral turpitude; driving under the influence of drugs and/or alcohol; unlawful possession of any controlled substance; or any crime a necessary element of which, as determined by the statutory or common law definition of the crime, involves interference with the administration of justice, false swearing, misrepresentation, fraud, deceit, bribery, extortion, misappropriation, theft, or willful failure to file income tax returns, or an attempt, conspiracy, or solicitation of another to commit a serious crime.  
Brinson is the Juvenile Court Judge for Evans and Tattnall counties as well as the Municipal Court Judge for the City of Claxton. All three positions are appointed – the juvenile court positions appointed by the circuit Superior Court Judges and the municipal court appointment by the Claxton City Council. He is also in private practice and a partner at the law firm of Callaway, Neville, & Brinson in Claxton. According to the Georgia Bar Association website, Brinson has been practicing law in Georgia for 40 years and has no public discipline matters on his Bar Association record. He is an active member in good standing.
Persons charged with crimes, regardless of nature, are presumed innoncent unless proven guilty in a court of law.