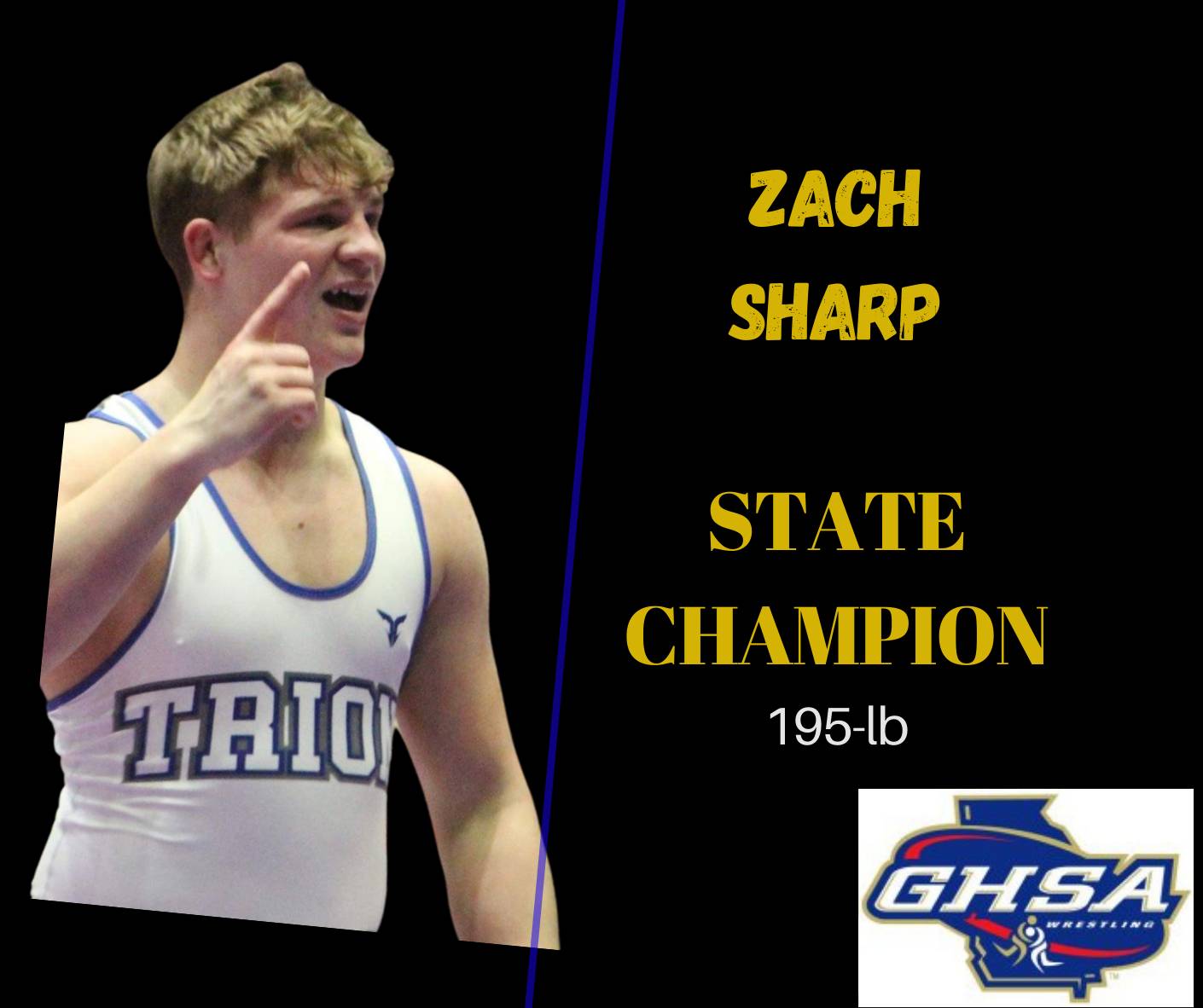 One of the biggest surprises from the 2021 GHSA Traditional State Wrestling Tournament was Trion's 195 lb Zach Sharp.
"Zach Sharp came into the tournament saying that no one knows who he is, but they all will when he leaves, and he was right," Bulldog Wrestling Coach Eric Brock said.
Not only did Sharp win every match at the State Tournament held in Macon, he pinned every opponent becoming just the third Trion wrestler to pin their way through the state tournament.
"All I can say is WOW. The kid was on a mission. Pinned everyone to win the tournament. I could not be more happy for the young man and can't wait to see him get back to work," Brock said.
"This is my 1st year starting as varsity in High School Wrestling. So just to qualify for state was my biggest accomplishment to date. I was just happy to make it that far for my 1st ever appearance at Traditional State. So when I won, I felt so many different emotions all at once. The three main emotions were joy, confusion, and most of all a sense of accomplishment. I was only the 3rd person in Trion history to ever pin their way through an Individual State Championship! This feeling was very surreal and almost overwhelming, in a good way," Sharp told AllOnGeorgia.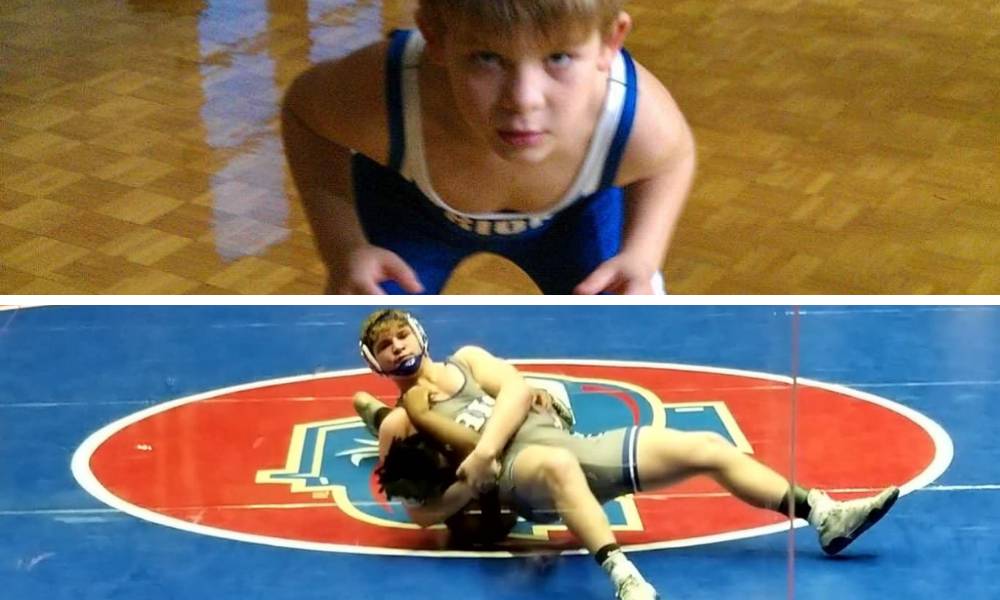 Sharp says he started wresting at at age 6, "but, I quit after that year until 7th grade and have wrestled every since, so I've wrestled a total of 6 years. Sharp is a two sport athlete who also plays football. He said what makes wrestling different is, "wrestling is a sport that has a team, but on the mat its 1 on 1 and all of your training, pain, sweat, blood and tears that you have put into all the practices and matches is what will show your final outcome to be. If you work hard enough and stay true to your goal, you will succeed."
For Sharp wrestling, "all began with my dad Tim Sharp and my big brother Logan Teasley. They always pushed me to never quit no matter how hard it got. To always believe in myself even if I felt like no one else did. There have been many coaches who have supported and guided me throughout the years. Bobby Willbanks, Adam Lee, and Derry Maddox to name a few. But it was Coach Blevins who gave me my confidence back in 8th grade, followed by Coach Brock, Coach Murdock. And coach Duck. They all pushed me the hardest to never quit and as a result, I became a State Champion. I don't think anyone really believed I would be a state Champion, not even myself, until now."
Sharp says the motto he lives by is one that meant the most to him this season, "success starts with believing in yourself."
His favorite wrestling move is over hook to foreman's carry, which is hit from neutral.
As far as the future his personal goal is to be a 2-time state champion in high school wrestling, "I want to show out and surprise more people. I want to make sure people will remember the name Zach Sharp".