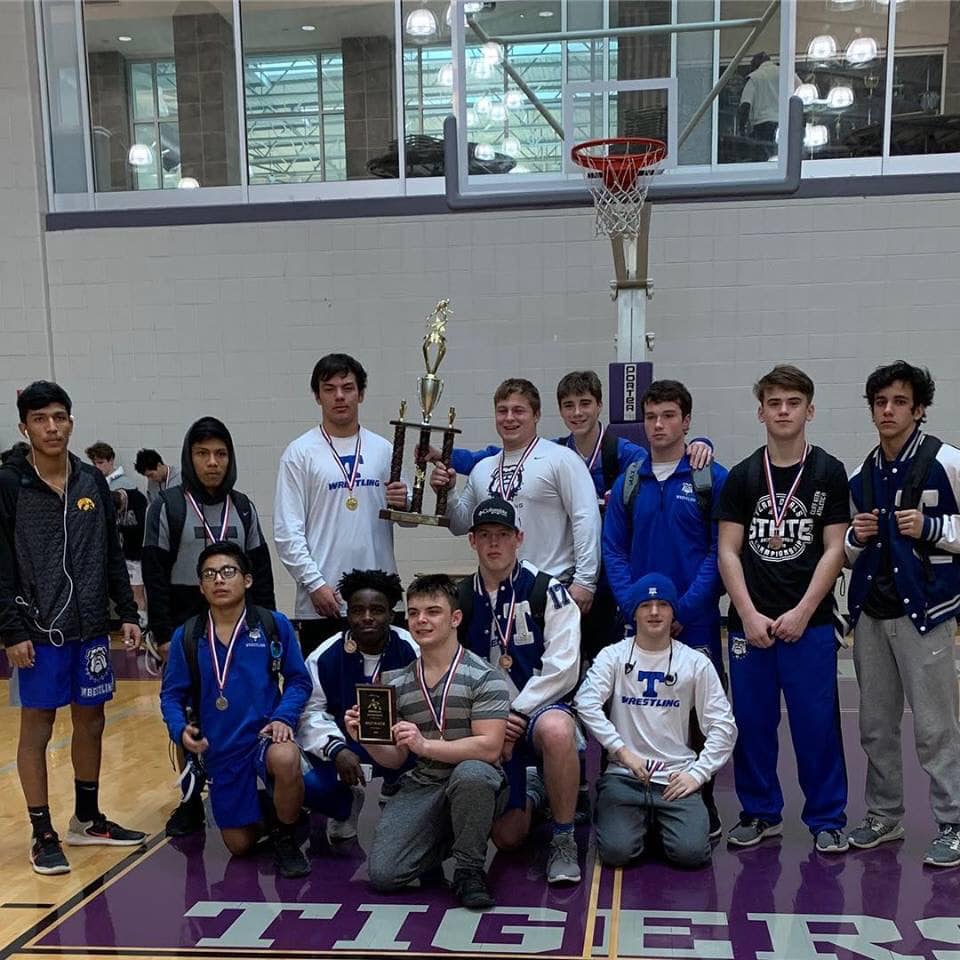 For the third straight year Trion Wrestling has claimed the Area Duals and Area Traditional Tournament championships. "The future looks great for years to come for Trion wrestling," Coach Eric Brock said.

Results from 2019 Traditional Area tournament held at Darlington:
Trion–237
Darlington–214
Mount Zion–178
Gordon Lee–121
Alex Stewart and Clay Baker tied for most team points with 24.
106 Daegan Vaughn 3rd
113 Alonzo Francisco 2nd
120 Ethan Madaris 2nd
126 Versain Vasquez 3rd
132 Bowden Brock 2nd
138 Chris Pace 3rd
145 Lincoln Maddux 2nd
152 Josh Buster Champion-Best Match Award
160 Kyle Kruger 3rd
170 Toss Moore 2nd
182 Bo Jones 3rd
220 Alex Stewart Champion
285 Clay Baker Champion
Coach Brock said the goal he set for the area tournament was for everyone to advance to sectionals, which they accomplished. "I told everyone to focus on doing the best that they could and the team part would take care of itself. I was very proud of our guys, some of them did not get the place they wanted, but were able to compete for another week. Anytime these young men are given a chance to compete they have risen to the occasion. These young men are dangerous and when given a fighters chance, anything can happen. This week for us will be fine tuning and our goal will be to place top six at sectionals to advance to state."
Darlington will host sectionals this weekend, the top six placers will advance to the GHSA State Tournament in Macon.