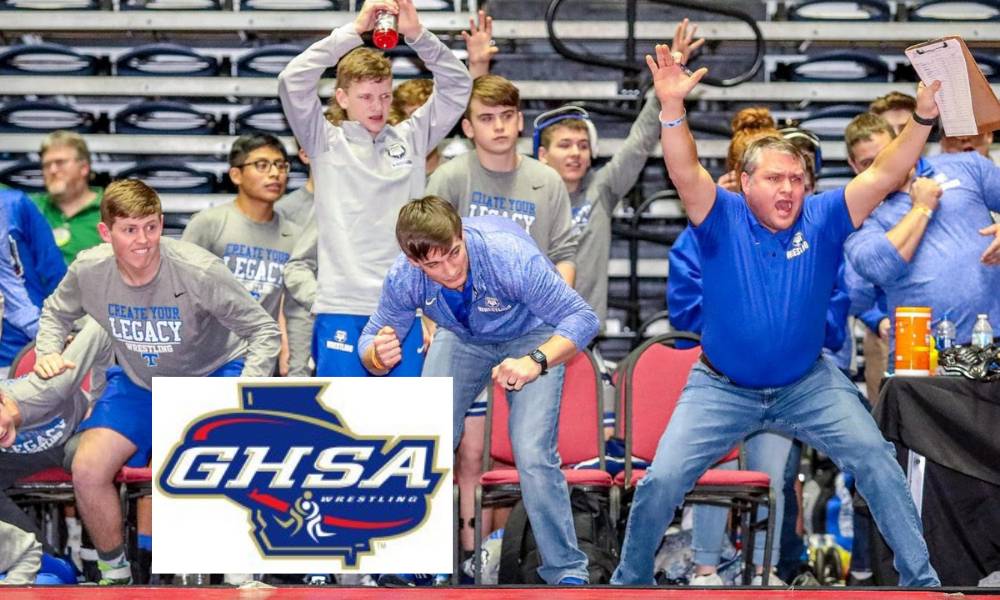 Trion High School was selected to host the GHSA Team Duals Wrestling State Championship tournament.
The opening big event of 2021 is the Team Dual Wrestling State Championships on January 30 at seven high school sites. Ticket prices are $10 for daily admission. All matches will be streamed live on NFHS Network via TrackWrestling.
The 2020 GHSA Team Dual Wrestling State Championships were held January 16-18 at the Macon Centreplex. Defending champions are: Camden County, Pope, Woodland-Bartow, Woodward, North Hall, Chattooga and Trion.  It was the first team dual title for Chattooga and Trion.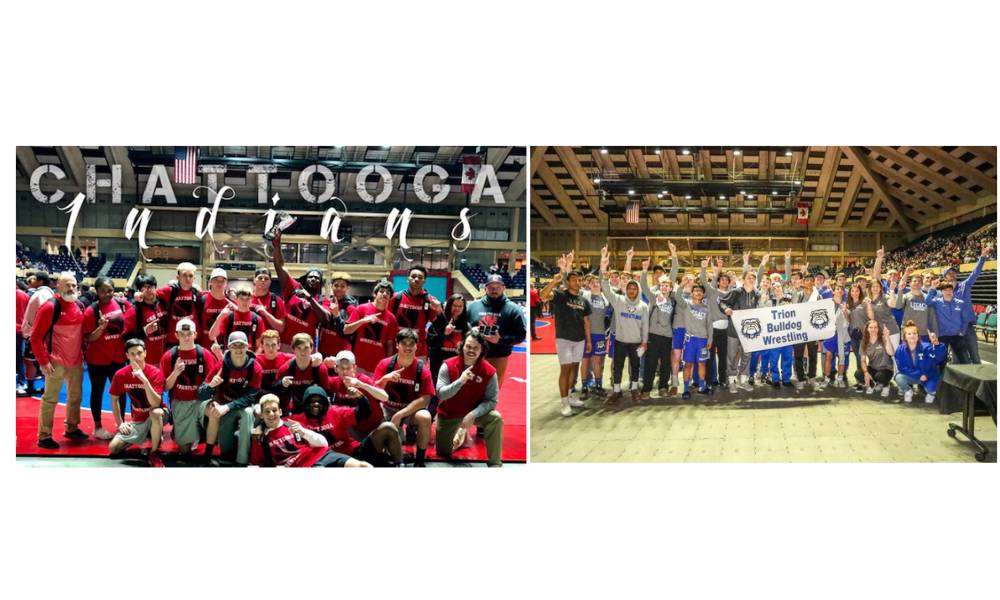 Chattooga will be wrestling to defend the 2A state title at Lamar County High School.
Tournament mats are provided by Resilite. Sports Medicine care provided by Sports Medicine South and Northside Hostpital.  Event merchandise on sale with Takedown Sportware. Staffing support and additional awards appreciation to Atlanta Takedown Club and Team Georgia.
When
Where
7A – Parkview HS
6A – Lassiter HS
5A – Locust Grove HS
4A – Jefferson HS
3A – Cherokee Bluff HS
2A – Lamar County HS
1A – Trion HS
Tickets
Daily Dual Pass – $10
Traditional Prices – TBD
Schedule
Team Duals Schedule – TBA
Team Dual State Qualifying Booklet – TBA
Event Program
Digital event programs (Produced by ScoreAtlanta) – TBA
Video
Spread the word. Family, friends and fans can watch all matches and all mats of Team Duals and Traditional State Championships Live at 
NFHSNetwork.com/GHSA
 and 
trackwrestling.com
.  Subscription to the NFHS Network for an all-access pass is the low price of $10.95 per month per 30 days. DVDs can also be ordered at 
NFHSNetwork.com
. NFHS Network – High School Happens Here!.
Merchandise
State championship merchandise will be available on site by Takedown Sportswear.
Sports Medicine
Sports medicine coverage provided by Sports Medicine South and Northside Hospital.