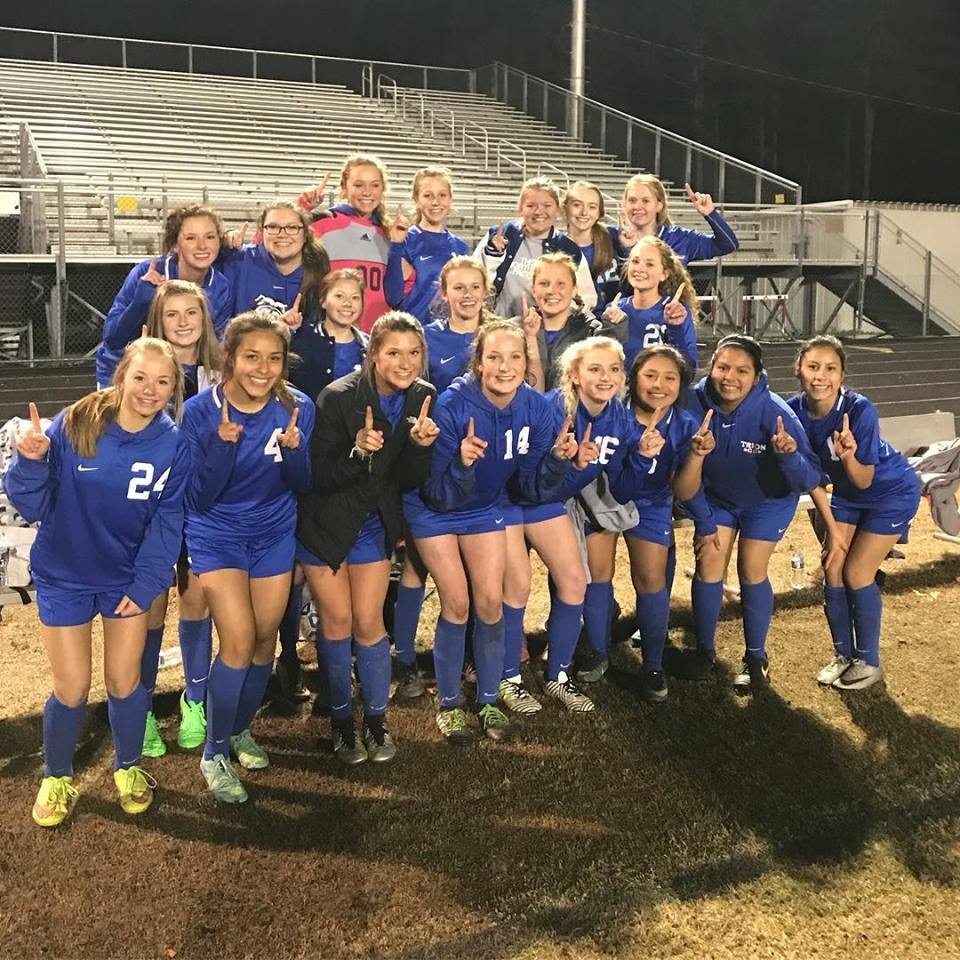 Trion Bulldogs Girls Soccer team defeated the 4A Cedartown Bulldogs by a score of 3-2.
Goalie Breanna Tucker had eight saves while midfielder Savannah Price scored two. Price's first goal came off a corner kick and Linzie Thompson gave the assist for her second. Anna Grace Whitt also scored on a corner kick from Savannah Landry. The Blue defense, led by Bryanna Whitaker, Hannah Edwards and Gracie Tucker, held Cedartown to two goals.
"It was a great team effort," Coach Marcia Thompson said.  While Trion has struggled to find their footing this season, Thompson was pleased to see the team coming together against a tough opponent. "Every single member of the team had an impact,"
"It was the best we've played this year," said goalie Breanna Tucker. "The girls never gave up when the other team scored. They make my job easy,"
Before the team traveled to Cedartown, they were treated to a pre-game meal provided by Lamar Turner and Buffy Brown.
Next up for the Lady Dogs, Trion will host a region game today against Morris Innovative.