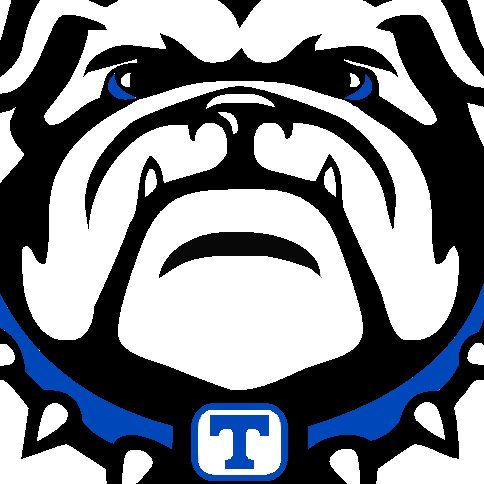 The Trion Bulldogs have selected Coach Sean Patrick, veteran offensive coordinator from Bleckley County, to be their new Head Football Coach.
Trion High School Principal Bryan Edge praised the selection committee for all their hard work throughout the interviewing process and for putting in countless hours of research and interview time to find the right person to take the reins of the Bulldog Football Program. Sean Patrick was selected from a list of more than 40 well-qualified applicants to lead one of the most tradition rich and successful Class A football programs in Georgia.
Sean Patrick has been a pivotal part of the success of several high-profile football programs throughout the state and has built an incredible reputation. He started his career and winning ways as a coach in 2006 at Class A power Emanuel County Institute with the highly respected Milan Turner where he was a big part of three consecutive region titles, a Class A state runner-up finish, and a 15-0 season leading to the Class A State Championship for the ECI Bulldogs in 2008. In 2014 Patrick would follow the footsteps of high school coaching legend, Larry Campbell, to lead the high scoring Lincoln County Red Devil offense. Patrick then took his talents and his high powered offense to Houston County to work for another big name in high school football coaching circles, Von Lassiter. Patrick's offense would rank as the second best in school history, posting a staggering 40.7 points per game. In addition, as Houston County's OC, he helped mold future UGA stars Jake Fromm and Trey Hill. Patrick followed Von Lassiter to revive a struggling Bleckley County program. Patrick would once again post big offensive numbers, ultimately leading the Royals offense from 2017-2019, improving each year from the fourth, to the third and then to the second best offensive production in school history.
Sean Patrick has been a winner throughout his 14-year career, being a pivotal part of 10 state playoff appearances, 5 ten-win or more seasons, 5 Region Titles, a state runner-up, and a state championship. Trion Athletic Director, Jason Lanham, stated "credentials like these that coincide with Coach Patrick's character, wealth of football knowledge, energy, passion, and truly contagious personality will have the Bulldog Nation buzzing. Coach Patrick has turned down several offers, including head coaching offers, and Coach Patrick said he wasn't looking for just any job; rather, he was looking for a truly special job, the job. A head coaching position that came with a place where he could make one last move with wife Kayce, and their two boys Jaxson age 7 and Bradley age 3; a place where he and his family could fully commit to the community and school with their whole heart for the long haul. Coach Patrick firmly believes that Trion is indeed that special place, and he can't wait to lead this proud program." 
Bleckley County Head Football Coach Von Lassiter stated, "Sean Patrick has been ready to be a head football coach for quite some time but has been patiently waiting on the right opportunity like a Trion before taking this well deserved next step." Lassiter further explained that "the Bleckley County football team, school, and community will be heartbroken and devastated to lose such a tremendous man and coach like Sean that is genuinely loved and respected by all."
Coach Patrick plans to hit the ground running as a Bulldog with his team as soon as circumstances allow, but wants all to know this: He will be working tirelessly behind the scenes building a coaching staff, watching film, and planning for Trion Football's future success.
Superintendent Dr. Phil Williams believes the committee has done a tremendous job in finding a man of outstanding character and football knowledge to lead our young people both on and off the field. Willams proclaimed, "We welcome Sean Patrick along with his beautiful family, and it's a great day to be a Trion Bulldog."