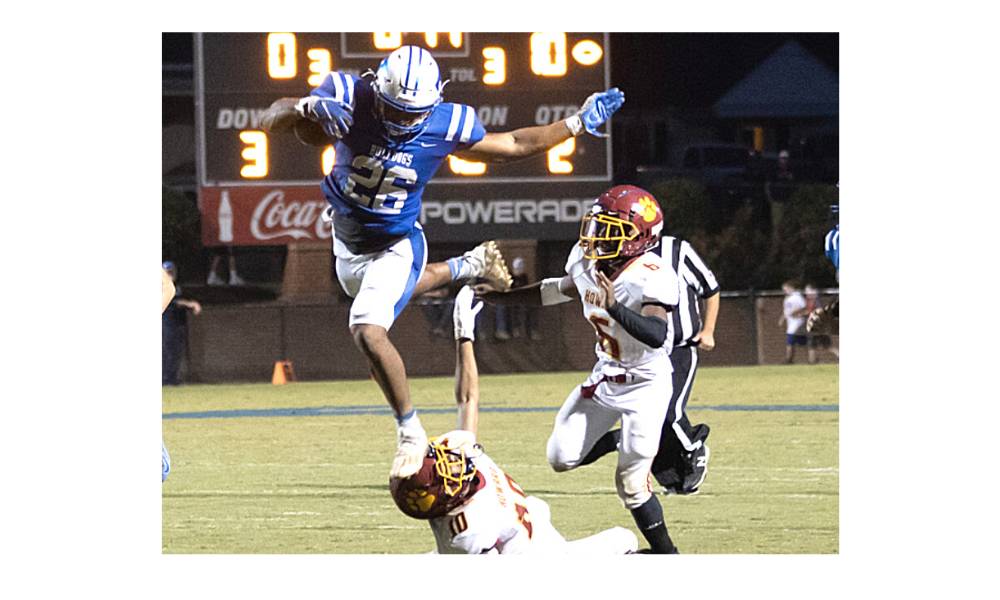 The Redemption Tour is off to a 3-0 start.
The Trion Bulldogs defeated the Tigers of Howard School (Chattanooga, TN) Friday night 37-6 and find themselves sitting #1 in Region 6A standings.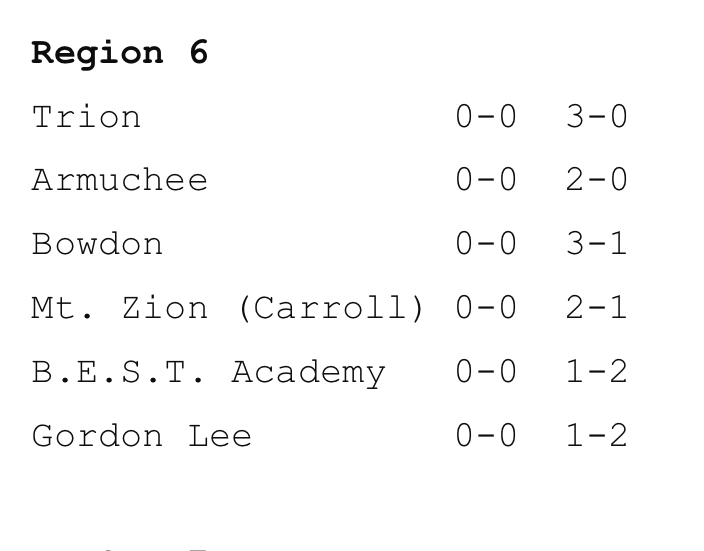 The Bulldogs team was also selected as the Team of the Week by Rome Elite Sports Center.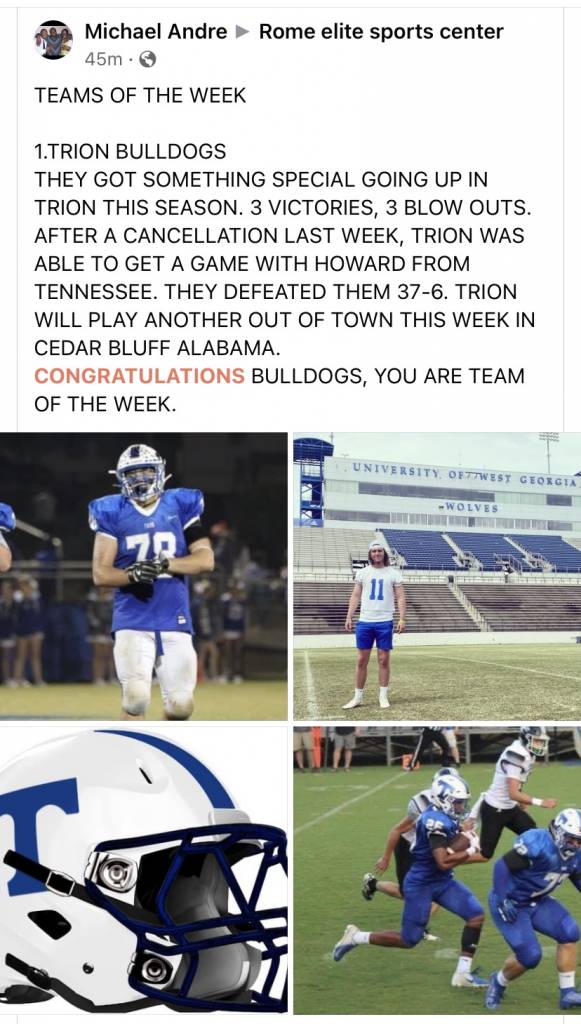 Trion's offensive line of seniors Cole Cavin, Kaleb Park, Jackson Drennan, Blaydn Bowman and Brantley Willbanks with sophomore Ezra Adams helped the Bulldogs put up 402 total yards in the 37-6 victory over Howard.
Running back Rob Brown rushed for 202 yards on 25 carries and had 22 yards receiving and two touchdowns in the victory.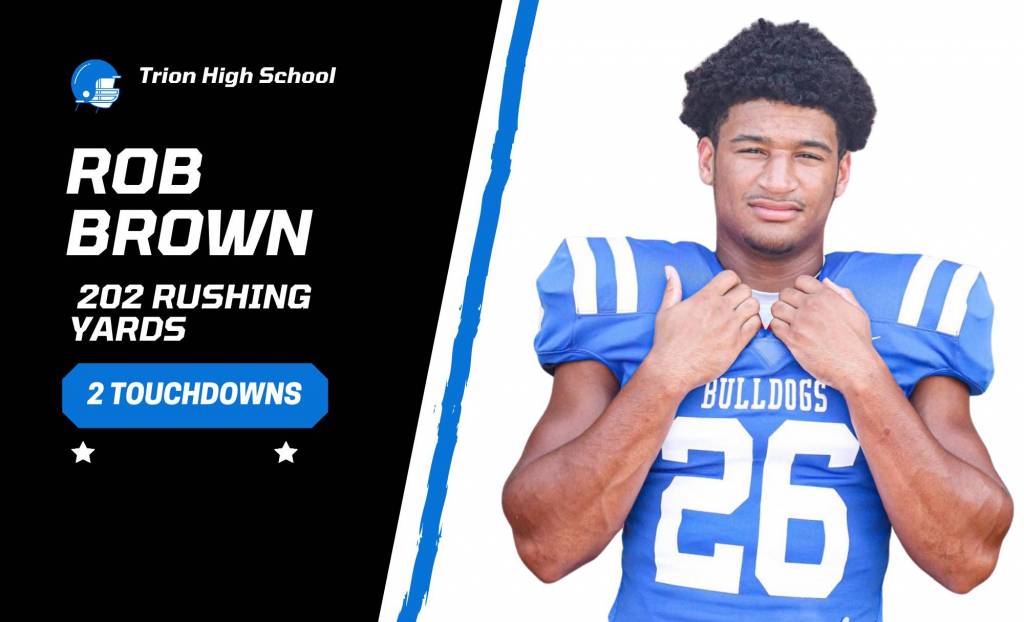 Logan Eller was 9-of-17 passing for 86 yards and had 77 yards on the ground and a touchdown.
"Offensively, I was pleased that we were able to run the football. Anytime you rush for over 300 yards it's a good night. We also had zero turnovers," Bulldog Head Coach Sean Patrick said.
Trion's Defense was pitching a shutout, until giving up a touchdown at the start of the 4th quarter.
"Defensively, we limited them to less than 150 yards, and probably should have surrendered fewer than that. Those kids flew around the ball all night," Patrick said.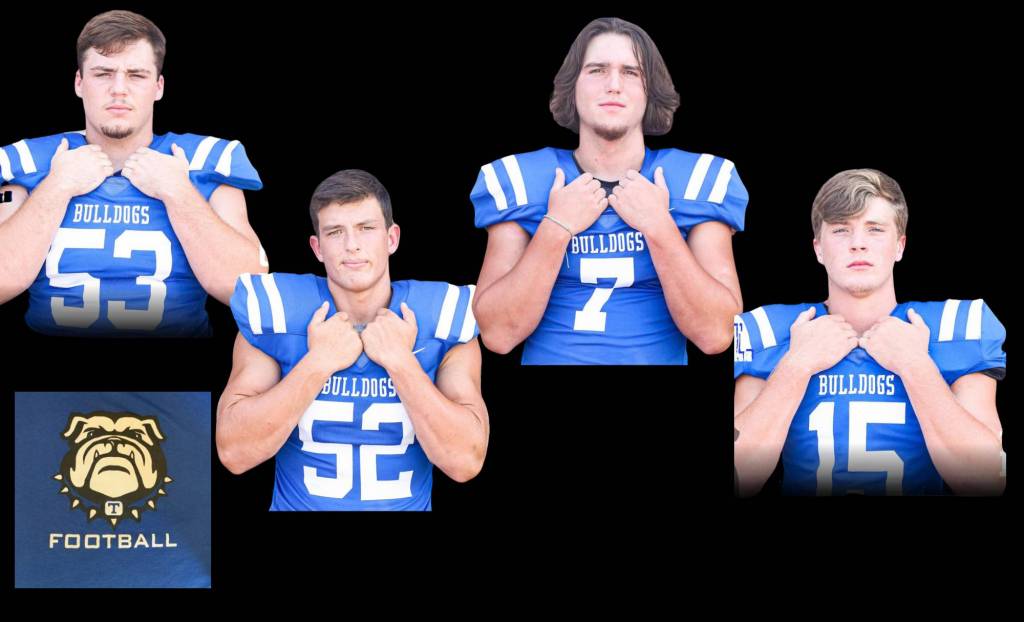 One sour note in the Bulldogs hot start is the number of penalties the Bulldogs have racked up: in the last three weeks the Bulldogs have had 35 yellow flags, for 250 yards, resulting in 4 touchdowns being called back.
"We have to make it a priority to eliminate penalties. That is definitely our Achilles right now and we must correct the issue. If not, it will cost us," Patrick said.
#33
A sentimental highlight of the game was seeing Brantley Willbanks stroll out on Clarence Blevins Field after halftime in his #33 throwback jersey. Willbanks, changed to guard this season from middle linebacker which resulted in a new jersey number #53. "He's one of the kids that changed his position for the betterment of the team. His position change resulted in the change of his number, which he has worn throughout his high school career #33. We had to improve along the lines of scrimmage, and Brantley definitely helps that. Kids were watching to see how he would handle this transition, and he's been amazing. Ultimately, Brantley wants to win and will do whatever it takes to do so. Brantley is a dang good football player, and would be good at any position."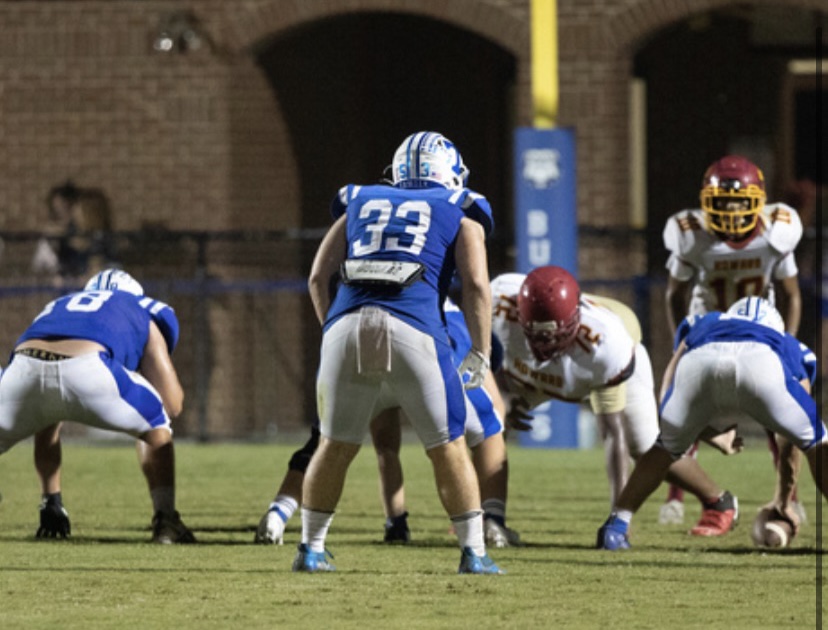 After halftime, with the Bulldogs up 23-0, Willbanks joined the huddle in his throwback jersey #33, and the players and fans went wild, chanting "thirty-three".
"That was just a little thing between me and Brantley. He's been such a selfless, team first player. We thought it would be cool to see him in #33 again, while going back to his old position. Our kids were excited. Heck, the crowd got excited about it. I was glad he was able to score a TD. It was a really fun moment," Patrick said.
Willbanks punched in the last touchdown on the evening a four-yard run.
The Bulldogs will host Cedar Bluff this Friday, going for 4-for-4.
If you missed any of the action you can watch the game here: