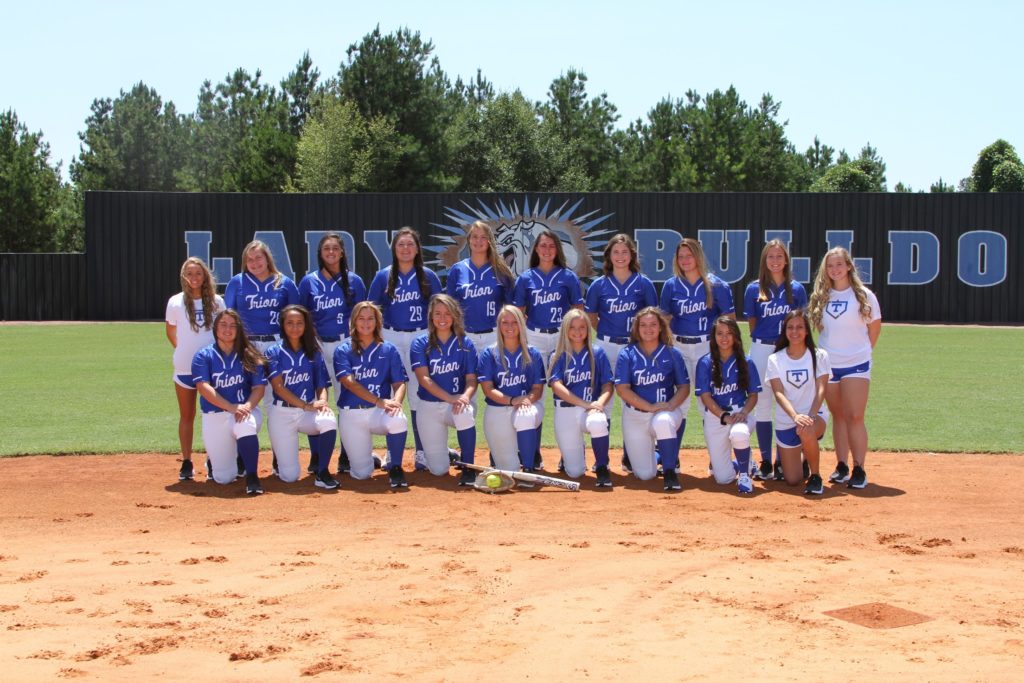 Trion High School Softball Claims Lead In Seventh Inning To Defeat Bowdon

Trion Softball ran off with the lead late in the game in a 4-3 victory over Bowdon on Wednesday. The game was tied at three with the Lady Dogs batting in the top of the seventh when Jenna Mosley doubled on a 1-0 count, scoring one run.
Bulldog Head Coach Jason Lanham said he was very proud of his girls, "they overcome a lot of adversity and never stopped fighting to get a big region win over a top 10 state ranked team."
Bowdon got things started in the first inning. An error scored one run for Bowdon.
The Lady Dogs evened things up at three in the top of the sixth inning.
Shelby Carlock hit a solo homer. "Carlock tied the game with a solo homer in 6th, then Bailey Smith led off the 7th with a single, Asia Lanham put down a beautiful sac bunt and the Jenna Mosley doubled in the gap to give us the lead," Lanham said.
"Scoring two runs late against one of the best class a pitchers in the state was huge," Lanham said.
Whitney Shepherd led Trion Softball to victory on the rubber. She surrendered three runs on seven hits over seven innings, striking out five and walking one.
Laken Maxwell led things off in the pitcher's circle for Bowdon. She went seven innings, allowing four runs on eight hits and striking out ten.
Trion High School Softball collected eight hits. Bailey Smith and Carlock all collected multiple hits for the Lady Dogs.  Smith went 3-for-3 at the plate to lead the team in hits.
Carly Robinson led Bowdon with two hits in four at bats.
Coach Lanham said the game was, "great ABC softball just like you draw it up."
The Lady Dogs remain undefeated and improve their overall record to 7-0. Up next for the team will be hosting Darlington on Tuesday, September 3rd at 5:30 p.m. The Lady Dogs will then travel up the road to take on Gordon Lee on Thursday, September 5th at  5:00 p.m.