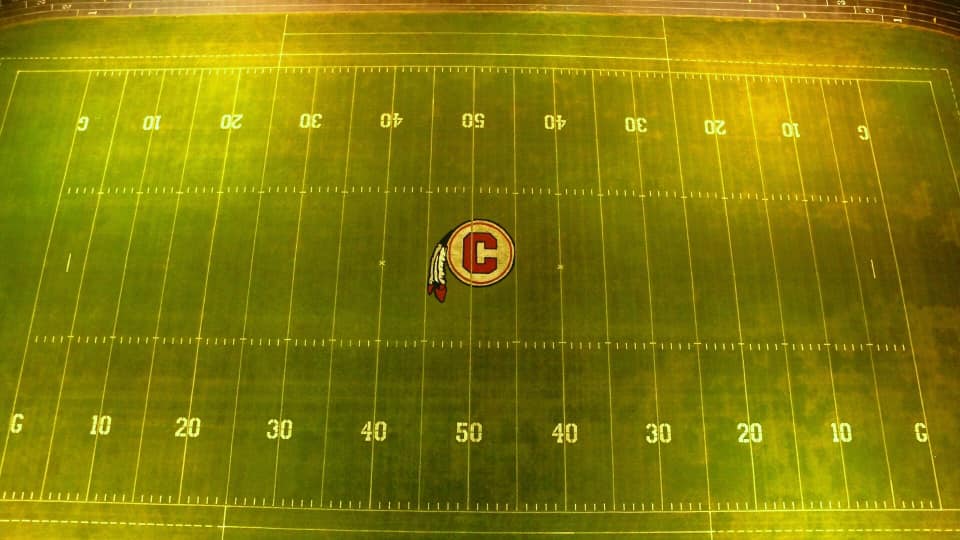 Earning a victory in week one is not an easy task when the opening portion of your schedule is a non-region gauntlet of talented opponents so, for Chattooga Head Coach Charles Hammon, 2019 is off to a great start. Hammon's Indians did not just win against the  Adairsville Tigers, Chattooga dominated the Class AAA in a 20-0 victory.
The Chattooga defense kept Adairsville out of the end zone the entire game and stiffed the Tiger offense, holding Coach Eric Bishop's squad to only 86 yards of total production. The defense was led by seniors Luis Medina and Jakoby Cottrell and the relentless pursuit of junior Jason Malone. Cottrell led all tacklers with 13 and joined Medina with a sack apiece but Malone's move back to an outside linebacker position became a perfect storm for Adairsville. With Medina drawing extra attention on the interior of the line, Malone was untouched on multiple plays in a flurry of blitzes called by Defensive Coordinator Bob Smith. Malone tallied 6 tackles and three sacks of the sophomore QB Connor Crunkleton.
Meanwhile, on offense, the Indian's ground and pound game, led by the team-leading duo of rushers, sophomores Shaun Lester with 141 yards, and Devon Heroch with 92 yards, was virtually unstoppable against the Tigers. Chattooga had 305 yards of total offense. Lester picked up an early touchdown in the opening quarter and scored again just after halftime while Heroch provided a much-needed change up for the Chattooga offense and was a key component of the second half clock domination as the Indians drove the lenght of the field in long, time-consuming drives. Heroch punched in the final touchdown in the 4th quarter to put the game out of reach.
While quarterback Cash Allen did not have big numbers on the stat sheet, Hammon had much praise for his junior quarterback in his first varsity start. "Cash took a leadership role. He gritted his teeth and played. He did a really great job." said Hammon.
The Indian offensive line was a big improvement from their opening scrimmage against Cedartown. "The O-line was very physical and stayed on their blocks which created the holes for Lester and Heroch." stated Co-Offensive Coordinator David Gann. Making some moves in personnel placed veteran linebacker, Ty Veatch #53, in the trenches at Right Guard alongside fellow wrestler Alex Mears #70 to form solid running lanes.
Chattooga will travel to take on Wesleyan this Friday. Wesleyan is a Single-A private school located in Atlanta. Chattooga defeated Wesleyan last season 17-0, but Coach Hammon cautioned, "they are a private school. Last year we won, but you really don't know…you can't look at last year's roster and go by a Wesleyan private school."
Wesleyan of Class A played Meadowcreek of Class AAAAAAA just last week. Wesleyan won 30-19, avenging a 21-3 defeat from the previous season. Meadowcreek's enrollment is about 3,200. Wesleyan's is about 480. Chattooga's enrollment is about 780.