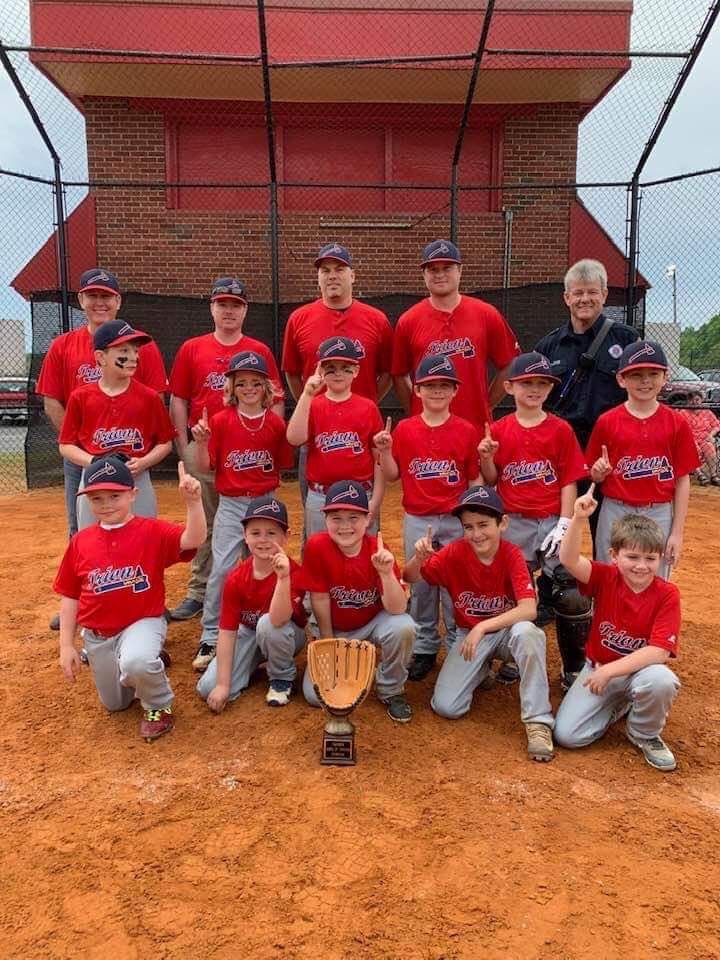 The Trion Braves 7-8 boys were the winners of the 2019 Santa In Uniform baseball tournament.

The Braves outscored opponents 42-3 in three games.
Team members:
Ryder Goodridge
Zion Mobbs
Cash Lanier
Ryan Lemming
Will Shepherd
Finn Stivers
Jarrett Helms
Parker Chambers
Robby Camp
Riley Jarrett
Jayden Marks
The team is coached by Justin Goodridge, Zac Mobbs, Adam Lanier and Kenneth Shepherd.