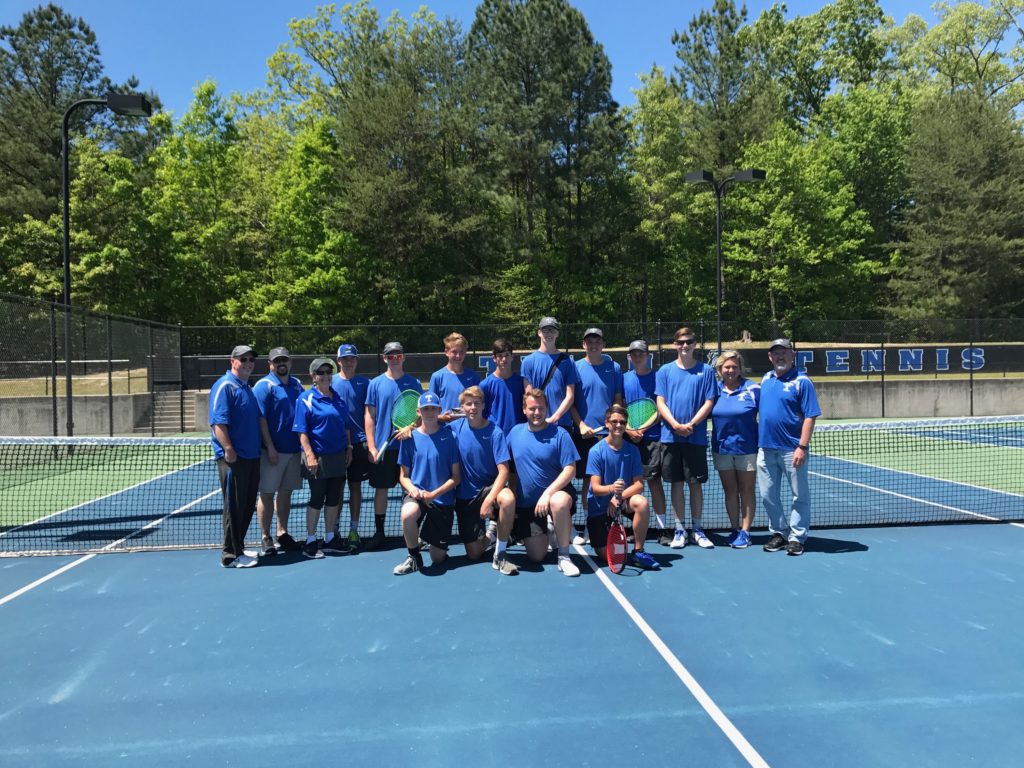 Trion Boys Tennis team advances to round two after defeating Johnson County 5-0.
Chantry Bridges at first seed pulled off an effortless 6-2,6-4 win. Second seed Caden Butler tied the first game 6-6 and pulled out the win with a a 9-7 tiebreaker and won second set 6-0.  Third seed Cooper Malone also wrapped up an easy win with a 6-0,6-1 score.  First doubles Eli Duvall and Seth Wilson won 6-2, 6-1 and Cole Brown and AJ Van Gurp capped off an easy victory with a 6-,6-2 score.
"Today, our boys 'showed up and showed out' as the expression goes as they faced their first round opponents of the state playoffs.  We saw a hunger in their eyes and they hit with skill and precision, " says Coach Connie Payne. "We will continue to practice and work on technique and our mental game as we continue to advance in the playoff rounds."

"The boys played with the heart of a champion. Everyone was firing on all cylinders and focus was an understatement as the boys pushed through to a 5-0 victory," comments Coach Howard Hughes.
Trion Boys will play the winner of Taylor County and Wilkes Washington later this week.
Trion Girls play Thursday against Miller County in Bainbridge, Ga. at 11 am.