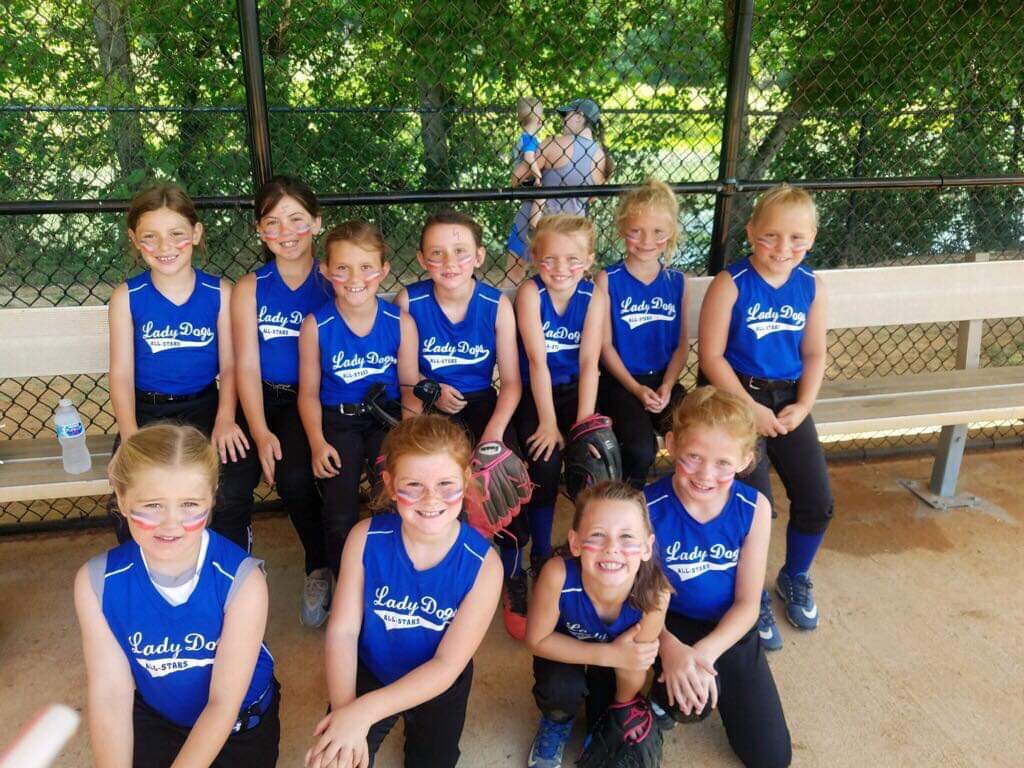 Trion Recreation Department has announced the 2019 8U Trion Softball All Stars.

Team members include:
Bradlei Blevins
Cierra Wright
Lila Groce
Jordan Jenkins
Mylie Barnes
Addison Kennett
Rosalie Kennett
Emarie King
Agan Salmon
Brooklyn Daugherty
Averie Gable
Olivia Maddux
Shelby Hill
Abigail Walker
Front row: Ciara Wright, Jordan Jenkins, Mylie Barnes, Averie Gable
Back row: Emarie King, Shelby Hill, Agan Salmon, Abigail Walker, Lila Groce, Brooklyn Daugherty and Olivia Maddux.
Not shown are Rosalie Kennett, Addison Kennett and Bradlie Blevins 
The team is coached by Brandy Salmon, Elizabeth Keen, Garrett Salmon and Mekala White.