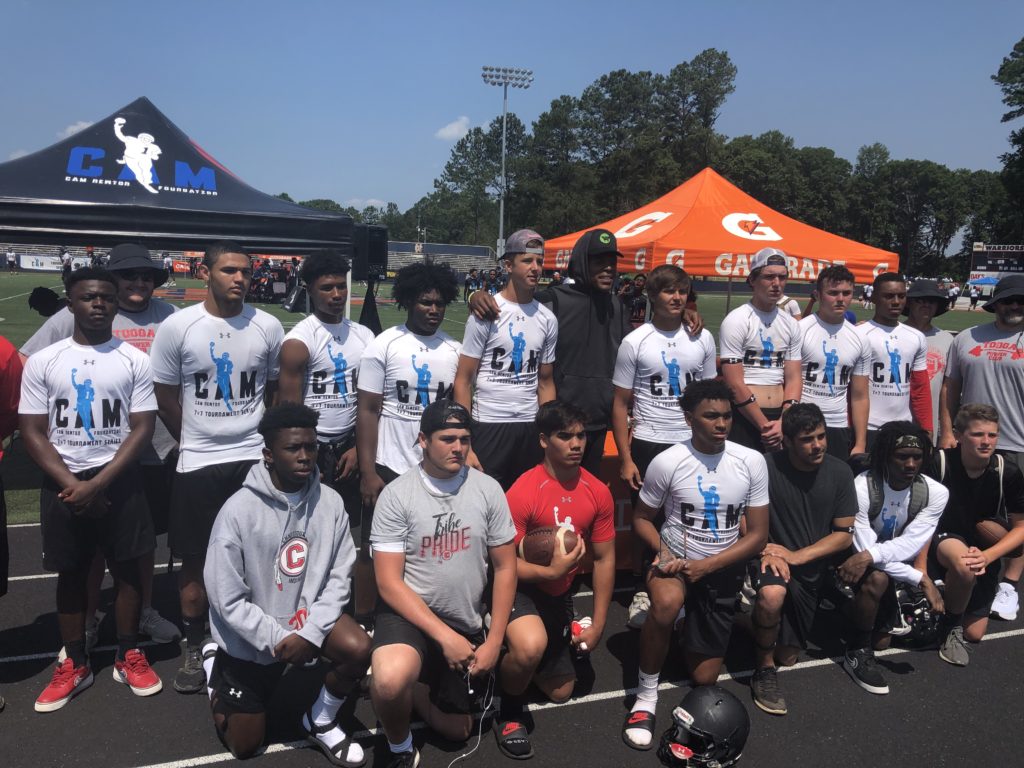 Several members of the Chattooga High School Indians Football team were invited to participate in the Cam Newton 7 v 7 camp.

The camp was held on Friday and Saturday at North Cobb High School and featured 22 schools.
Newton, the 2010 Heisman Trophy winner and current quarterback for the Carolina Panthers was on hand at the tournament.
The Cam Newton 7 v 7 program is nationally recognized as one of the top 7 v 7 programs in the country and has produced some of the top collegiate and professional football players in recent years.
Top CNF 7v7 Players in Program History (2012 – Current)
Deshaun Watson – Houston Texans Quarterback
Cam Sutton – Pittsburgh Steeler Cornerback
Michael Gallup – Dallas Cowboys Wide Receiver
Justin Fields – 2018 #1 High School Player in the Country (Ohio State University)
Jadon Haselwood – 2019 #1 Wide Receiver in the Country (University of Oklahoma)