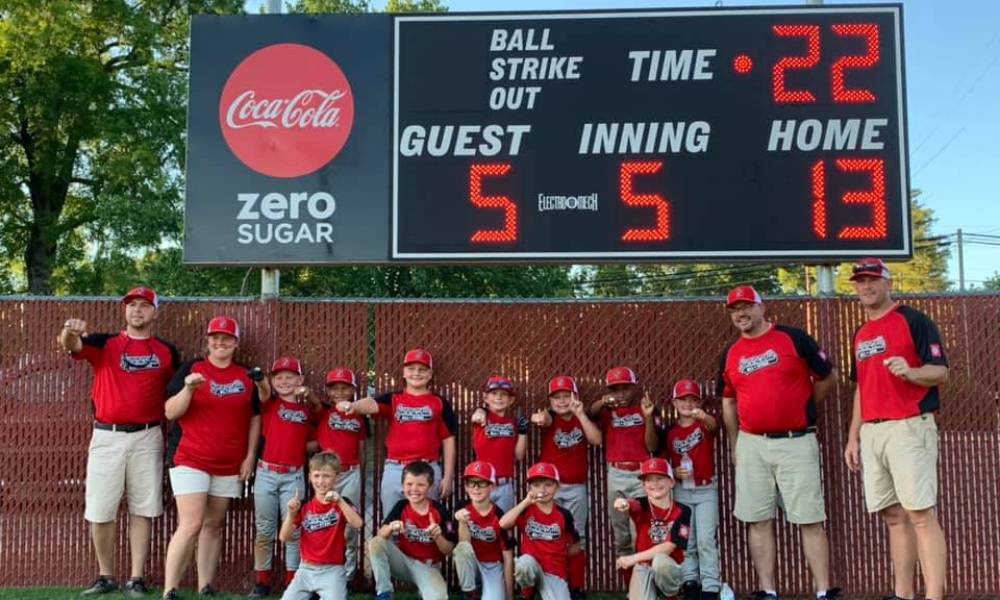 Summerville 8U All-Stars claimed the District Championship in dominating style, outscoring opponents 89-13 in five games. The win secures the Indians spot in the State Tournament which will be played June 25-27th in Dallas, Ga.

Summerville defeated Chickamauga 13-5 in the Championship Game.
Summerville's bats were hot the entire tournament. "Everybody on our roster had a big hit throughout the tournament that helped us win. It was a total team effort. I am so proud and happy for them," Coach Wes Maddux said.
Rhylan Boyd, Joshua Durham and Ty Covington all hit their first over the fence homerun during the tournament.
"Chickamauga has a great baseball team, tons of respect for that group. They beat us twice last weekend in Trion by a single run. In both of those games our defense had a couple of bad innings and we couldn't seem to get the big hit when we needed it. I felt like if our defense would make the routine plays, we had a good shot to win the game. The defense was lights out. Our infield made up of Braydon, Stetson, Zayden, Ty and Sawyer made all the routine plays and that was the difference this time around. Our outfielders did a great job of stopping the ball and getting it back in quick. The effort put forth was on a different level, those boys were hungry," Maddux said.
All-Star Roster:
1 Ethan Ward
2 Sawyer Mowry
4 Will Maddux
5 Braydon Lea
8 Caedmon Harris
10 Rhylan Boyd
12 Ty Covington
13 Lane Rosson
14 Dannon Yancey
20 Stetson Peppers
22 Joshua Durham
24 Zayden Brown
54 Callen Kerce
Coaches:
Wes Maddux, Barry Peppers, Shadow Day, Alan Mowry, Claudia Maddux