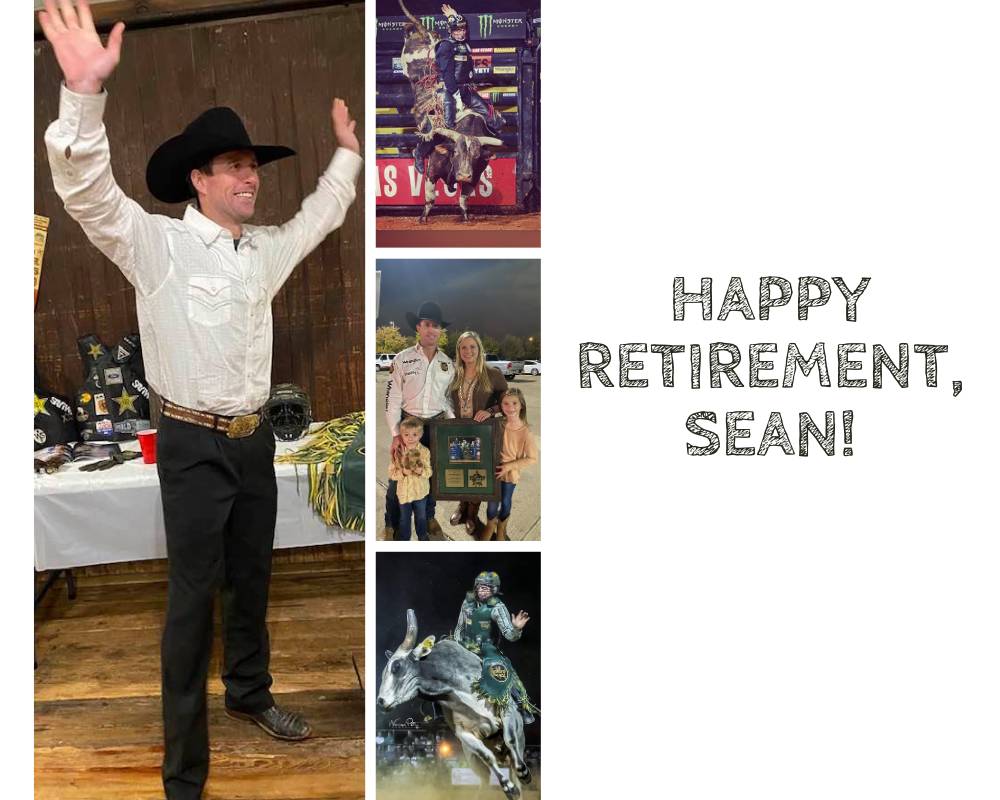 Summerville's professional bull rider, Sean Willingham recently announced he was retiring from the sport, "I'm done with it, for real. No joke."
Willingham is hanging up his bull rope for good, and he will go down as one of the PBR's greatest riders. To celebrate his amazing career his wife Kayla threw him a surprise retirement party Saturday at the Summerville Depot. "My wife had been planning this for several weeks and had all my family and friends that have been there since day one there to surprise me."
"They made an ol' tough ass bull rider cry for the first time in my career. My daughter, Lani Michael asked, 'Happy tears, Daddy?' I said, 'Of course, Baby Girl."
"I was so surprised I did not know anything about the party. It meant so much to me to have everyone there to celebrate my career. I worked so hard to be my best at it for so long. They made it all worth it in the end, to recognize what I have achieved and was able to accomplish in a world at first I had no clue about," Willingham said.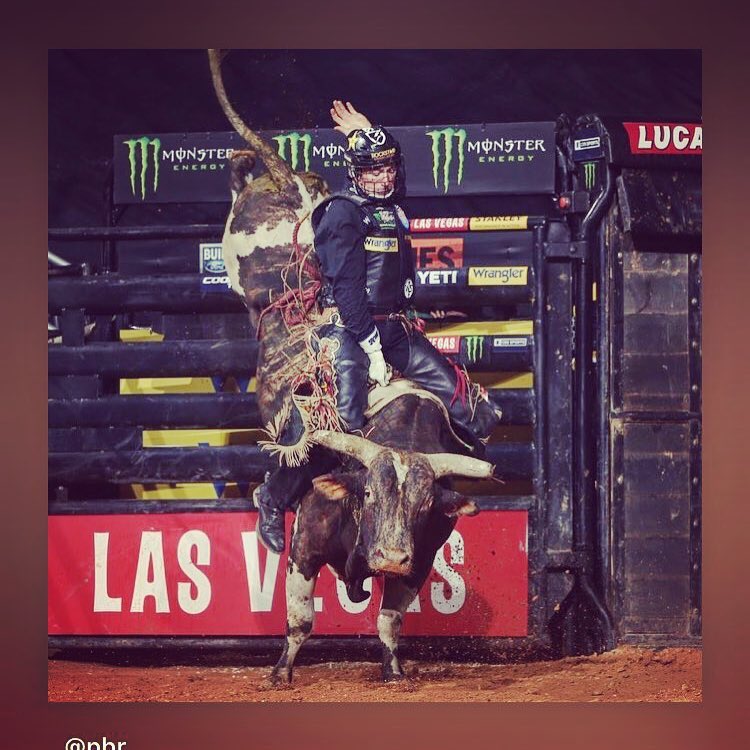 When asked about what had made his career successful, Willingham said, "I credit everybody that's had any part to do with my career, from day one to now," Willingham said. "We can go all the way back to the guy who taught me how to ride bulls, a guy from right here in Alabama named Tim Cox. If it wasn't for him, I wouldn't have never learned anything. And several other people – Charlie Lowery, the 4L and Diamond S Rodeo Company. If it wasn't for those guys, I would've never started or been pointed in the right direction to be able to have such a great career in the sport of bull riding.'
Being a bull rider's support system is unimaginable hard. After all by definition bull riding is a sport that involves a rider getting on a 1,500 pound bucking bull and attempting to stay mounted while the bull leaps, plunges and spins trying to buck off the rider. American bull riding has been called 'the most dangerous eight seconds in sports.'
"I called my Mom and told her she can take a breath and rest now that her baby boy is retiring from riding bulls," Willingham said.
Willingham ranks ninth all-time in PBR history with 368 qualified rides on the premier series since recording his first (87 points on Juice) in Little Rock, Arkansas, on May 3, 2003.
The Summerville, Georgia, native posted the highest-scored ride of his premier series career twice. Riding Clayton's Pet for 91.5 points in in Raleigh, North Carolina, on May 10, 2003, and Hot Stuff in Nashville, Tennessee, on August 15, 2009.
One of Sean's fans' favorite rides was when he was tossed into the crowd by Thrift Shop. In classic Sean form he climbed up and punched his arms into the sky to the crowds' delight.
Willingham told AllOnGeorgia his most memorable moment of his career was riding bulls on the streets of New York in 3 degree weather, "we were out riding bulls for the locals walking to work."
Willingham says he is hanging up his bull rope for good, "no hobby or joy rides anymore, I am going to miss the thrill and challenge of riding bulls the most."
As far as whether or not it has hit him that it is over, "I just try not to think about it right now. I look at it like I had an amazing career for 24 years of riding bulls and to be able to walk away in good health is amazing."
When asked what he would tell his own son if he grows up and wants to ride bulls:
"I will tell him to play golf instead."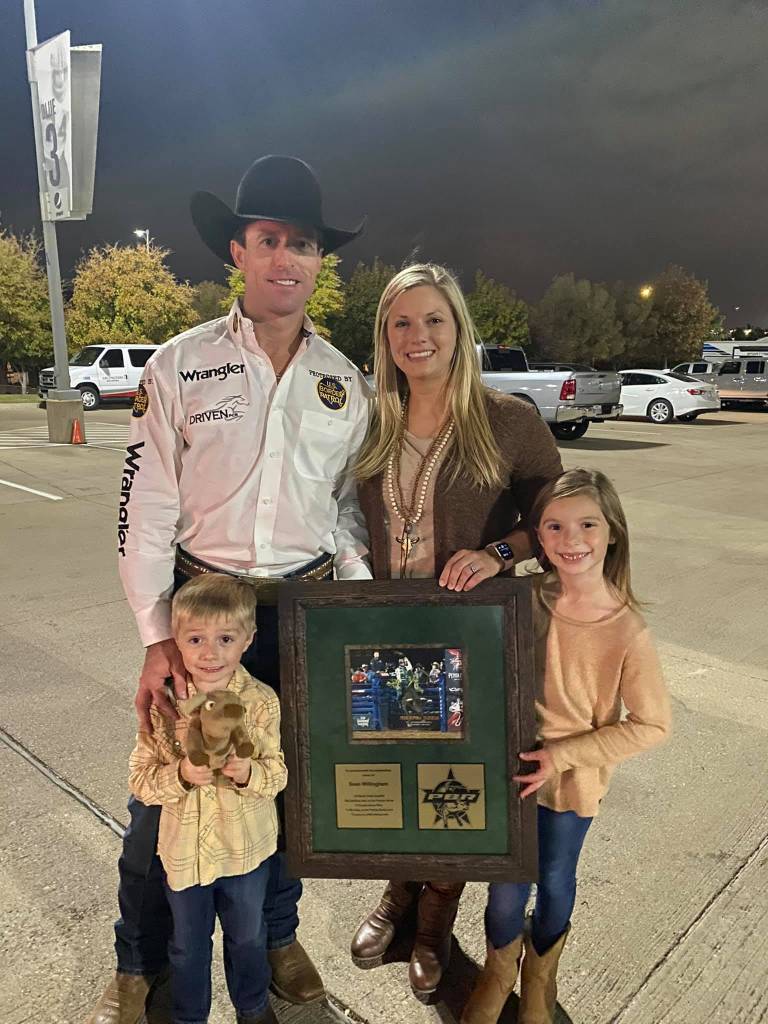 Willingham, who has at least 508 qualified rides at all levels of PBR competition, takes pride in a different number. 228. That was the number of consecutive premier series events Willingham competed in from his debut in Little Rock.
"I'm very proud of my career, and I was very successful at it for a very long time," Willingham said. "I think one of my proudest moments, for me, would be making it so long without missing an event. That sticks out in my mind more than anything else. I think I went on an almost 10-season span without ever missing an event. It wasn't the record, but I was right behind Luke Snyder (275)."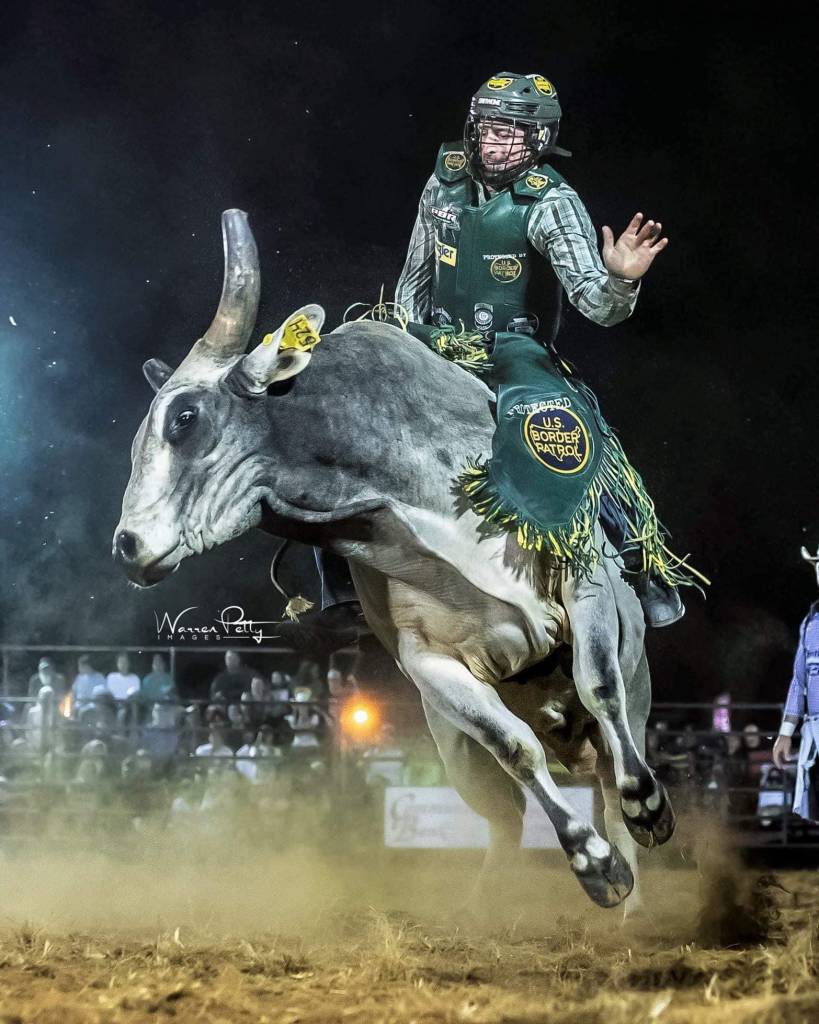 Willingham concludes his career having competed at 346 premier series events in total, and he posted 14 90-point rides and earned eight event wins.
Willingham said his focus now is on his new business Drivenpcr cbd for equine,bulls and humans. "We want to help the animals and humans be able to reach there highest potential in creating peak performance maximum conditioning and faster recovery."