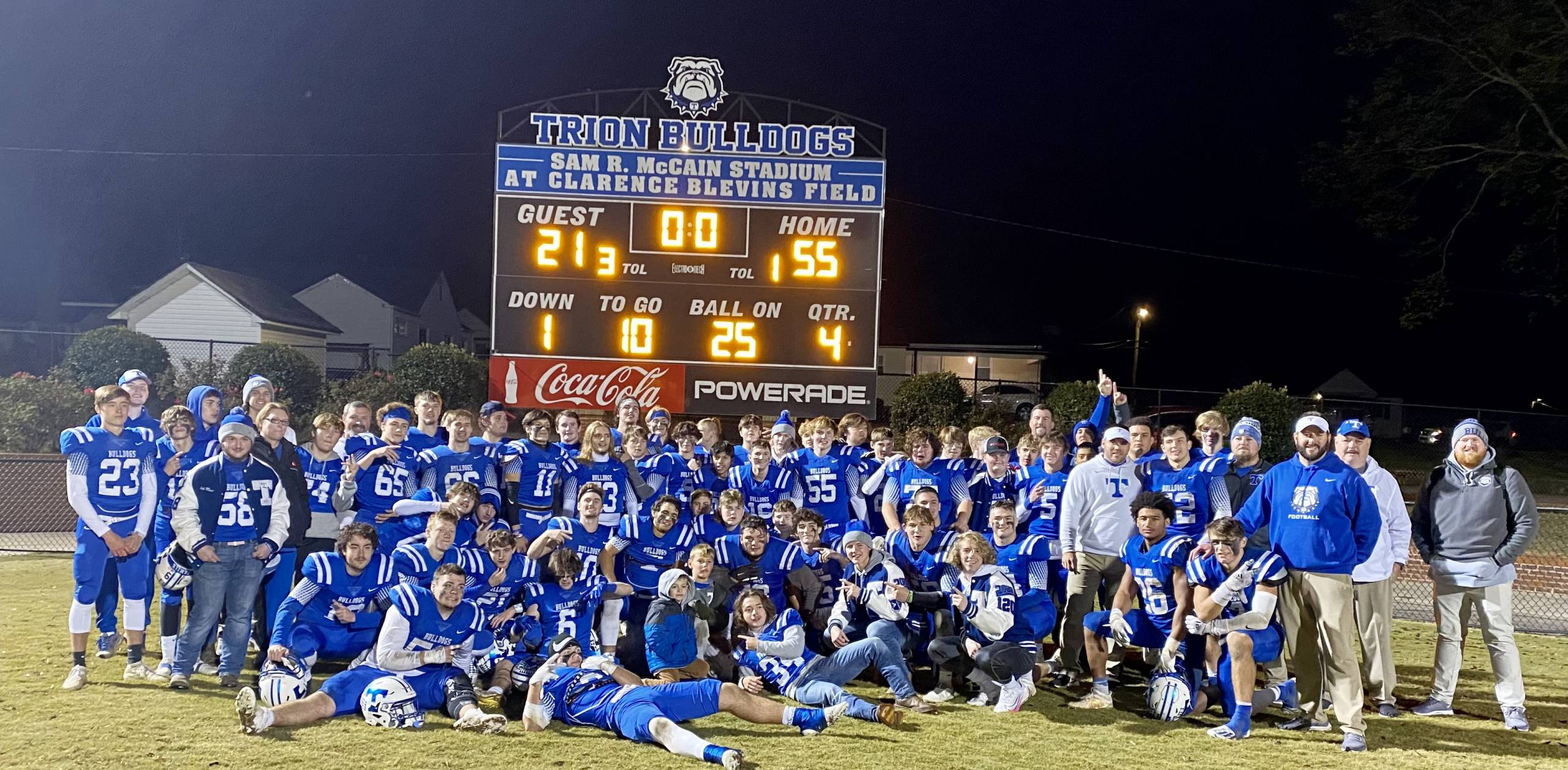 Trion Football's Redemption Tour is gearing up for stop #12–the second round of GHSA playoffs.

Trion played the first round of the GHSA State football Saturday night as the Bulldogs hosted Social Circle.
Final: Trion 55, Social Circle 21
Rob Brown rushed for 448 yards and five touchdowns on 45 carries. His performance was record-setting. Brown now has the second-highest single-game total in playoff history and sixth-highest in any Georgia high school game.
It also was the second game in which Brown had gone over 400. He ran for 407 against Mount Zion of Carroll County on Oct. 29.
Brown is the only player in state history with two 400-yard rushing games.
Rob Brown stats against Social Circle:
45 carries
448 yards (6th most all time in a game, 2nd most in a playoff game)
5 TDs
Kade Smith found Brody Brown and Nathan Willingham for Trion touchdowns and Toby Maddux ran in a touchdown with less than a minute left to push the lead to 55-21.
Kade Smith stats:
5-6
88 yards
2 TDS
Social Circle's Logan Cross threw three touchdowns—including two to Mason Moore.
Bulldog head coach Sean Patrick picked up his first playoff win at Trion and was pleased with his team's performance.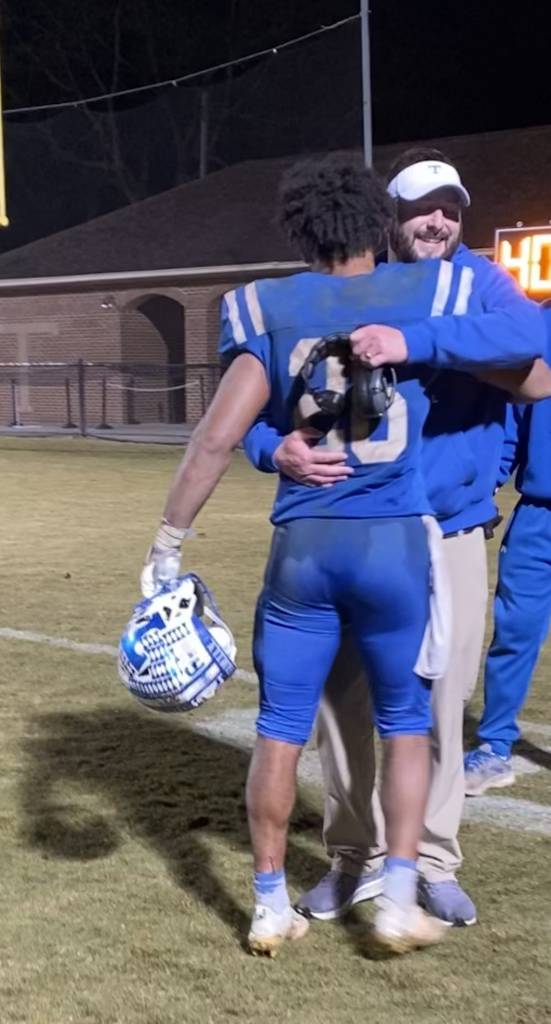 "It means that we can stay together for another week. I'm happy for our kids and our community. They deserve success and I'm happy that we were able to deliver," Patrick said.
Up next is stop #12, Round 2 for the boys on the Redemption Tour.
Trion (10-1) will travel to Wilcox County on Friday, Nov. 19.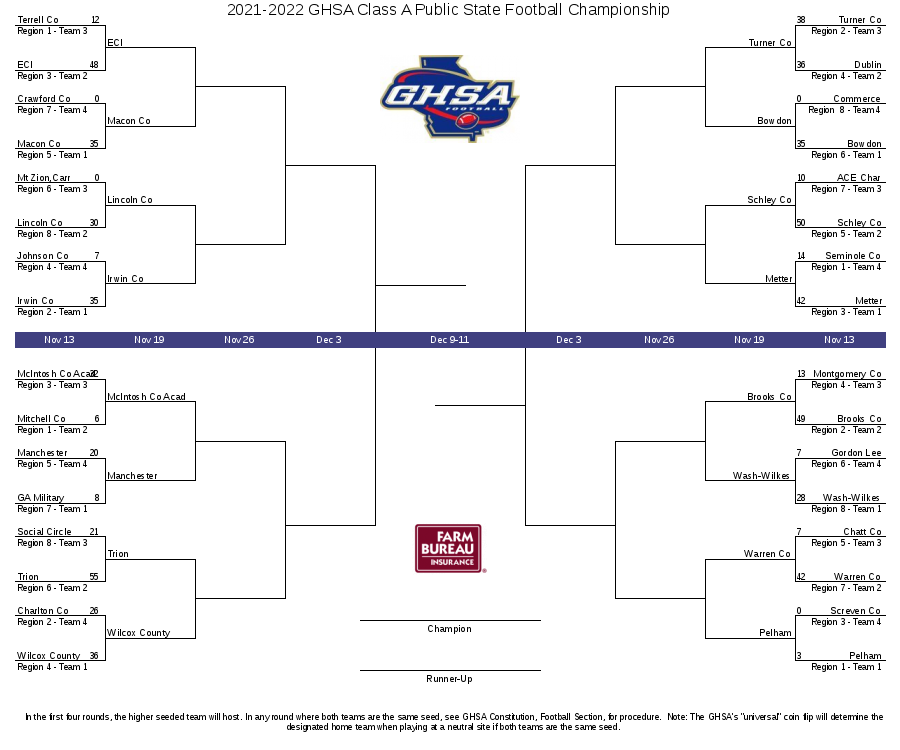 For the first time since 2003 the Bulldogs have 10 victories.