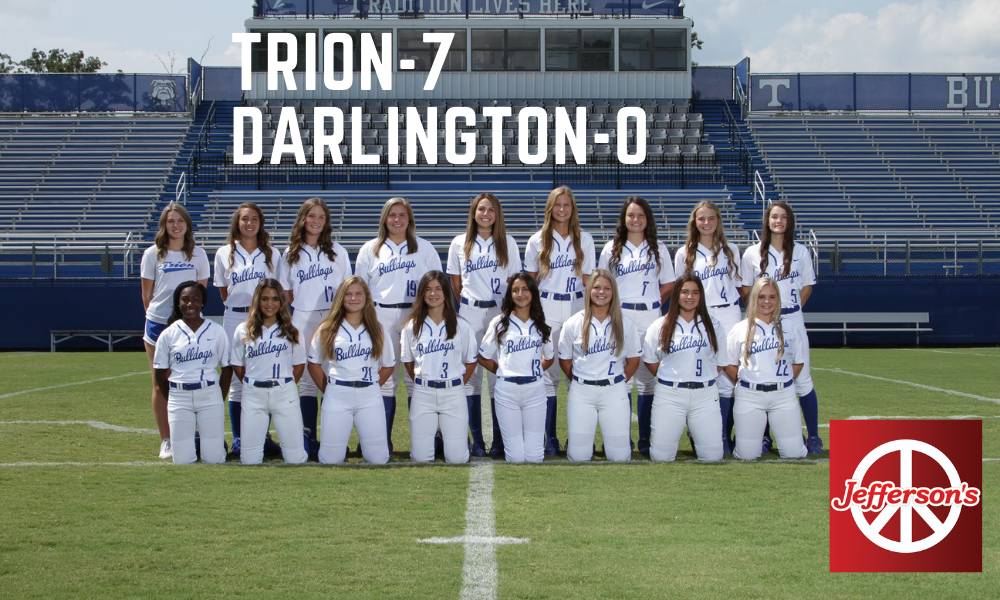 Aubrey Burke didn't allow a single run against Darlington, throwing a complete game shutout and leading the Lady Dogs to a 7-0 victory on Saturday

Lexi Baker collected four hits in four at bats. Baker singled in the second, singled in the third, homered in the fifth, and singled in the sixth.
Trion put up four runs in the fifth inning. Baker and Madison Huskey each had RBIs in the frame.
One bright spot for Darlington was a single by Ratledge in the first inning.
Burke was the winning pitcher. The righthander surrendered zero runs on three hits over seven innings, striking out 11 and walking one.
Hunt led things off in the pitcher's circle for Darlington. The pitcher lasted four innings, allowing five hits and one run. Abbott threw two innings out of the bullpen.
Trion smacked one home run on the day. Baker went for the long ball in the fifth inning.
Trion had 11 hits in the game. Baker and Ransley Lawrence all managed multiple hits.