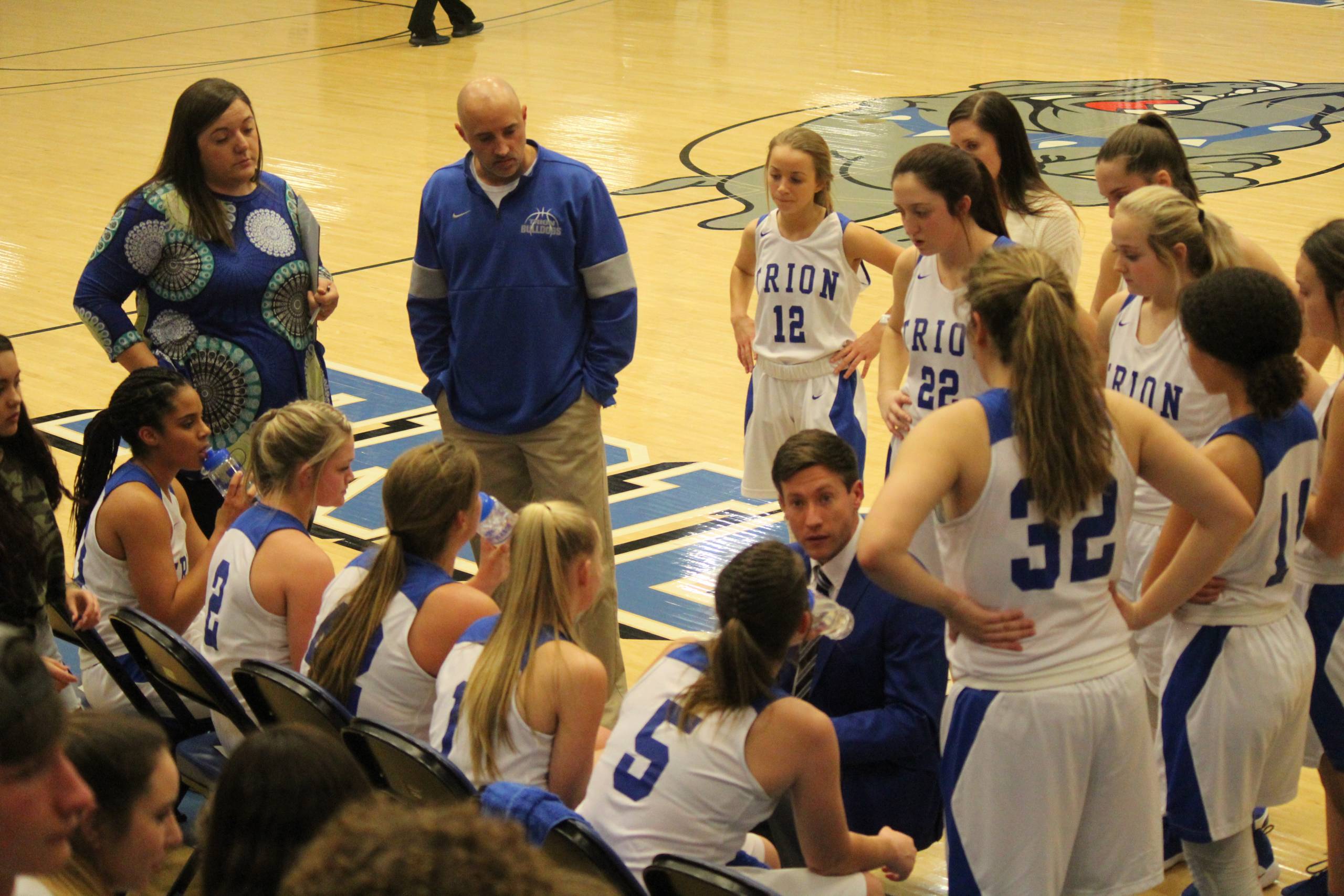 Published with permission of the Bulldog Barker 




Lady Dogs Defeat N. Cobb Christian and Fellowship Christian to Advance in Region Tournament
The Trion Girls Basketball Team added two more W's to their winning season this weekend by defeating N. Cobb Christian at home Friday night for Senior Night and then winning the first round of the 6A region tournament against Fellowship Christian Saturday night. They moved on to play St. Francis on Tuesday 2/4 at 8:30 at Mt. Bethel.
When the Trion girls won Friday night against region opponent North Cobb Christian, they improved their record to an amazing 15-9. The Lady Bulldogs took the lead early in the first quarter and never looked back. Shelby Carlock led the team for the night, putting up an impressive 22 points for the team. Tianna Youngblood also had a great offensive night, adding 12 points. Chloe Murdock contributed 9 points for the win.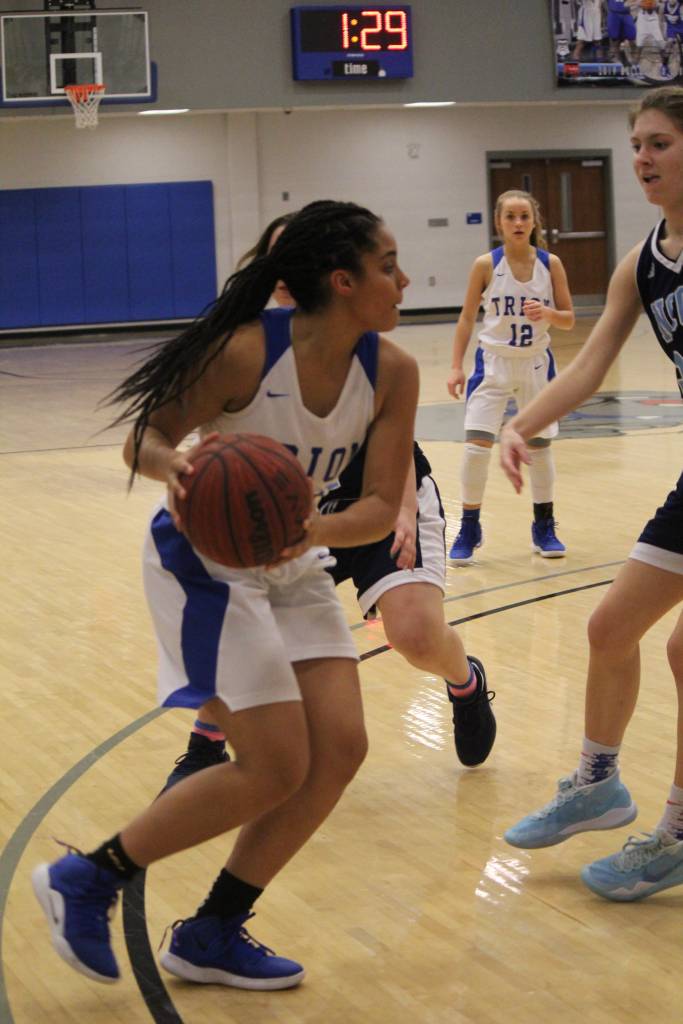 The senior Lady Bulldogs were honored after the game for senior night in front of a packed Trion crowd. Senior team members include Shelby Carlock, Tianna Youngblood, and Kaysie Lee Wright.
The Lady Bulldogs were back in the house Saturday night to kick off the regional tournament play against Fellowship Christian. In a hard fought match, the Ladies once again pulled off a big win. They pushed back in the fourth quarter after being down, thanks to tough work and perseverance. Chloe Murdock was top scorer, leading the team with 18 points.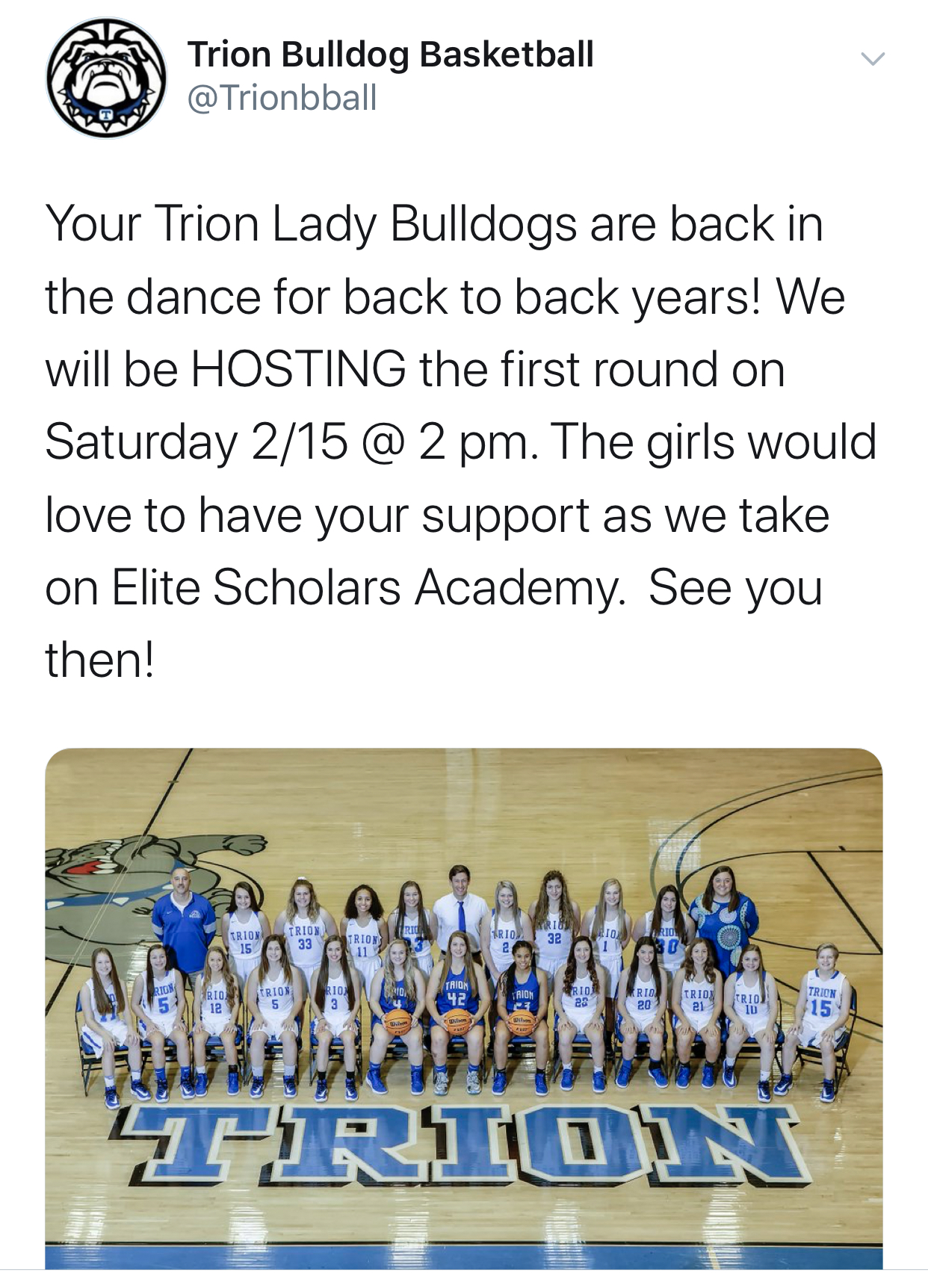 Trion Lady Bulldogs are back in the dance for back to back years! The Ladies will be HOSTING the first round on Saturday 2/15 at 2 pm. The girls would love to have your support as they take on Elite Scholars Academy.