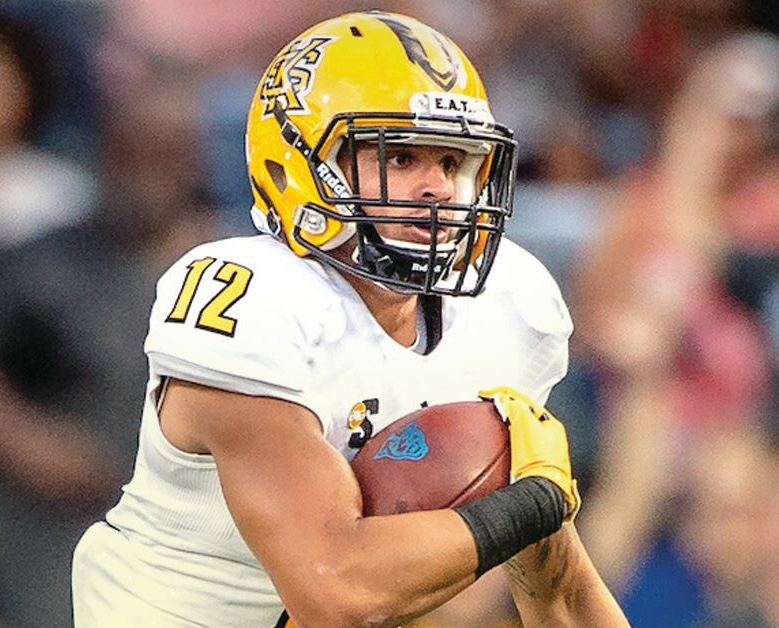 Kennesaw State University senior running back Isaac Foster will miss the rest of the season after suffering an ankle injury reported the Marietta Daily Journal.

Foster is one of the most dynamic playmakers on the KSU team.
Foster 5'10" 170lb is a Chattooga High School graduate.
At KSU during the 2018 season he averaged 38.9 yards per kick return and brought two back for touchdowns, including one for 100 yards. In 2019 he had a career high 183 yards on 8 carries against Missouri State.
This season on his last carry, Foster crossed the 1,000 yard threshold for his career as an Owl.
At this time Foster has not announced if he will return for a 5th season at KSU.