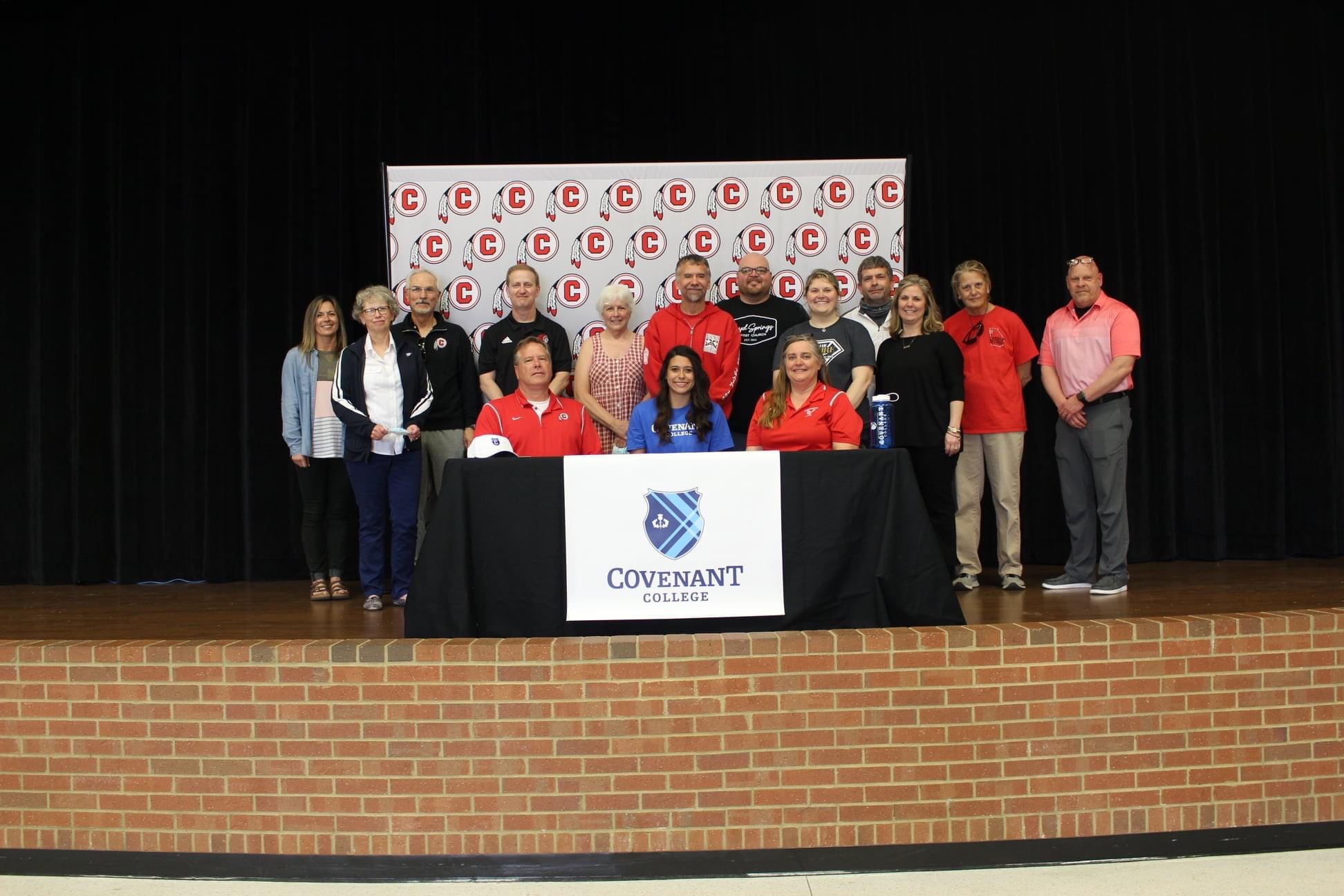 Chattooga High School senior Jessica Brown will be continuing her tennis and education career at Covenant College.

Brown is the first tennis athlete to ink a scholarship from Chattooga High School. "Amanda Park Rollins c/o 1990 walked on at Morehouse in Kentucky and Suzanne Bailey played at Shorter. The 'dream team' Charles Cooper had early 2000 won state but none of them played in college," according to CHS tennis coach, Stephanie Ratliff.
"I'm excited that I'm the first one to sign for tennis at CHS, I hope my story will inspire others to go beyond what they thought they could do," Brown said.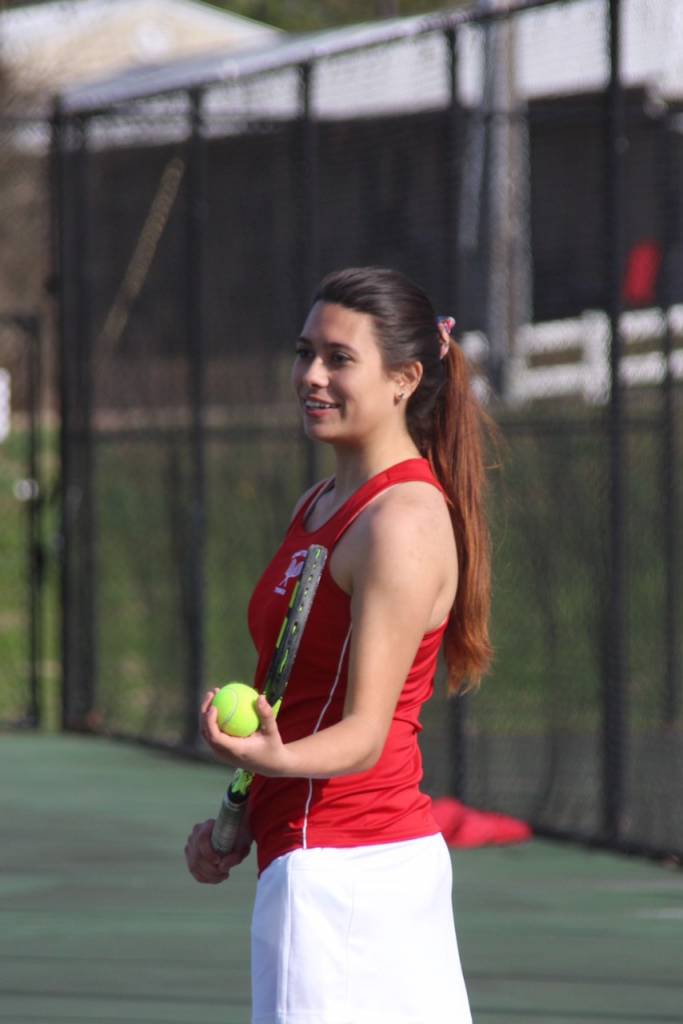 Coach Ratliff said in one word as an athlete Jessica is, "Amazing: she came out as freshman having never touched a racket. Very athletic and willing to learn. Practiced like crazy. Hit on the wall all that summer after freshman year. Summer of Sophomore year got into a tennis camp at RTC. Picked up by a pro, lessons, summer leagues, you name it. She plays tennis 12 months a year and it shows!!"
As a person Coach Ratliff says Jessica is an "overcomer".
Jessica has  been playing tennis for 4 years, "I was going to play softball for CHS but I was to late to sign up so was like I can't just sit around and do nothing so I tried something new," she said.
She says signing with a college to play the sport she loves is exciting, "I look forward to being on a college team. I will be the first person in my family to go to college and tennis has been a big factor in my decision to go to college!"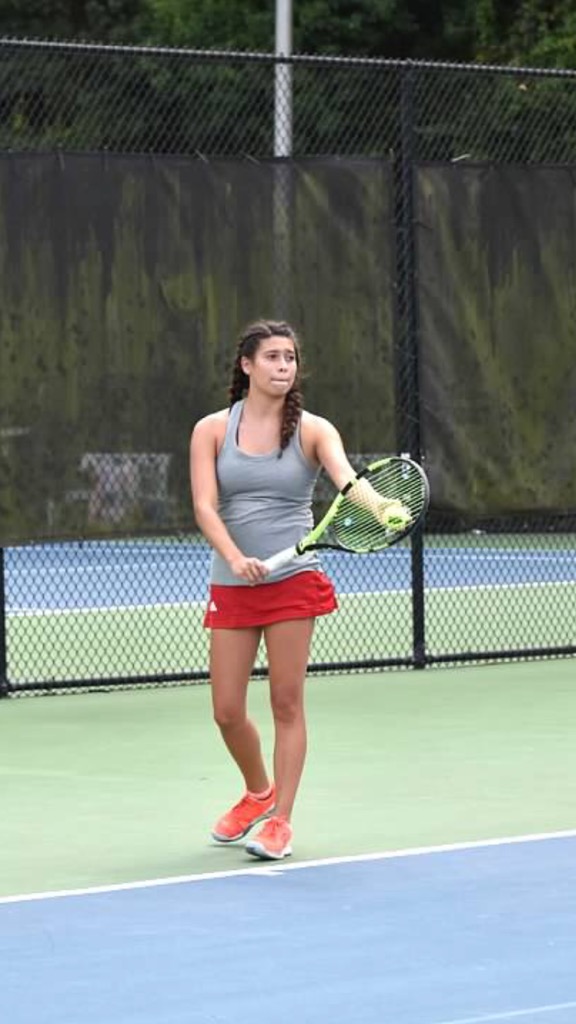 Brown was accepted into several colleges, "I narrowed the list to only those who made a roster offer for tennis! After visiting the colleges I felt that God wanted me to go down the path to COVENANT college. I also watched several teams compete and observed the team mates to see how they interacted with each other. After observing them I felt that COVENANT was the best fit for me!"
She says what she  will miss most about high school, "is the support from many of my teachers! They all have helped me to become who I am now."
Her  most memorable moment of her high school tennis career happened when she says, "I fought through pain beating my main rival in our region."
Covenant College is a private Christian liberal arts college on Lookout Mountain in Dade County, Georgia, near Chattanooga, Tennessee.
Jessica plans to major in Early childhood education.