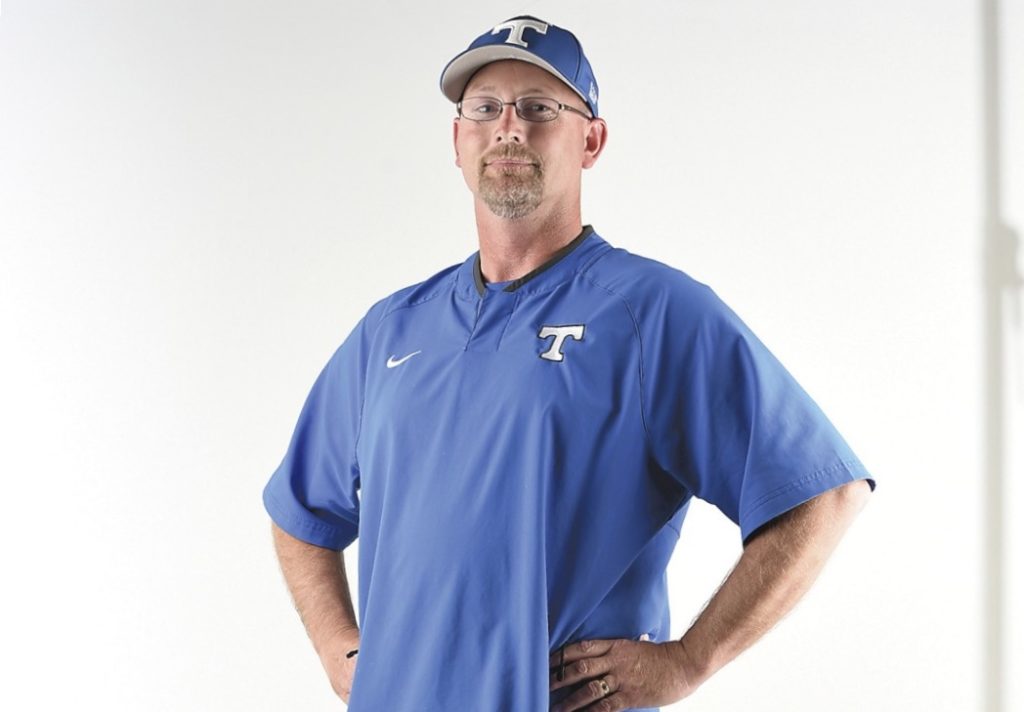 Trion City Schools announced the appointment of Jason Lanham as the athletic director of Trion High School. Coach Lanham has been coaching for over 20 years at various levels and currently serves as the head softball and head baseball coach at Trion High School. Lanham has over 250 high school career baseball wins and 171 high school softball wins while holding the reins of these two proud programs. Also during his time at Trion Coach Lanham has served with the THS football team as a varsity assistant football coach and special teams coordinator.

Lanham has numerous accomplishments during his tenure at Trion High School including being named the 2017 Georgia Dugout Club Single A Softball Coach of the Year, the 2016 Chattanooga Times Free Press Scrappy Moore Overall Coach of the Year Finalist, the 2016 Chattanooga Times Free Press "Best of Preps" Baseball Coach of the Year, the 2015 Georgia Dugout Single A Softball Coach of the Year, the 2015 Region 6A Head Coaches Selection Softball Coach of the Year, the 2015 GACA Region 6A Softball Coach of the Year, and the 2014 Rome News Tribune Softball Coach of the Year and many awards for maintaining the field of the year.
At the helm of the Lady Bulldogs Lanham led the 2015 team to their first ever Region 6A Championship and the GHSA Single A Softball State Runner-Up. The 2015 Lady Bulldogs also set the school record for most wins at 30. In addition, Lanham also took the Lady Bulldogs to the 2017 State Championship game. The Lady Bulldogs have now been to a School Record 4 consecutive Elite Eight Softball State Championship Tournament appearances in Columbus and produced a 21-9 postseason record. Furthermore, Lanham's Lady Dog softball teams have produced 12 Total GACA All State Single A Softball Players and 9 softball college scholarship offers.
As the head baseball coach, Lanham led his team to the 2013 GHSA Baseball Final Four and the 2016 GHSA Baseball State Championship series where his club finished as state Runner-Up. Bulldog Baseball has 4 consecutive Sweet 16 Baseball State Tournament appearances and a overall postseason record of 16-10 under Lanham's leadership. In addition his squads have produced 8 Georgia Dugout All-State Single A Baseball Players, 9 Baseball College Scholarship offers, and one major league draft pick.
"He's a great coach, and an even better man," Gabe Howell says of Trion Head Baseball Coach Jason Lanham.
Lanham, who had spent several years turning around the program at Murray County; a school that had not had a winning season in 23 years, jumped at the opportunity to go to Trion and put the bite back in the Bulldog bark.
Trion was in need of a Coach who really cared and Jason Lanham was a man who cared. Lanham knew he could do "…great things there…They were in a rough patch and together we have found our way."
Jason Lanham has been an answer to many prayers in Trion. The Bulldogs baseball record the year before Lanham arrived was 2-24. Lanham intends to carry the success he has had on the diamond into his new role as AD at Trion High School.
Trion City Schools Superintendent Dr. Phil Williams stated, "an athletic director's duties have changed over the years. It's more like an administrative type position with the Georgia High School Association requiring much more from each sport. We were also going through changes within our athletic boosters club and looking for the best way to manage those changes. Coach Lanham is extremely competitive and a great communicator and will serve the school system well in the capacity of athletic director. I believe that we will see that Jason will have the same success as an athletic director that he has had as a coach."
"My job philosophy is simple. I wake up every morning and ask myself what I can do today to make Trion High School better, and then I try my absolute best to get it done. All the accolades I have received at Trion would not be possible without the great players who bought into the system, great assistant coaches who worked tirelessly, and the tremendous support structure of the Trion City Schools Administration and Board of Education. It is a great feeling to work at a place where you are loved, appreciated and respected. I'm so excited, I look forward to working with all the coaches and great student athletes of Trion to help provide them with all the resources they need to be successful. In closing I would like thank my wife Cheryl and my two sons JJ and Chase for their unyielding love and support," Lanham said.