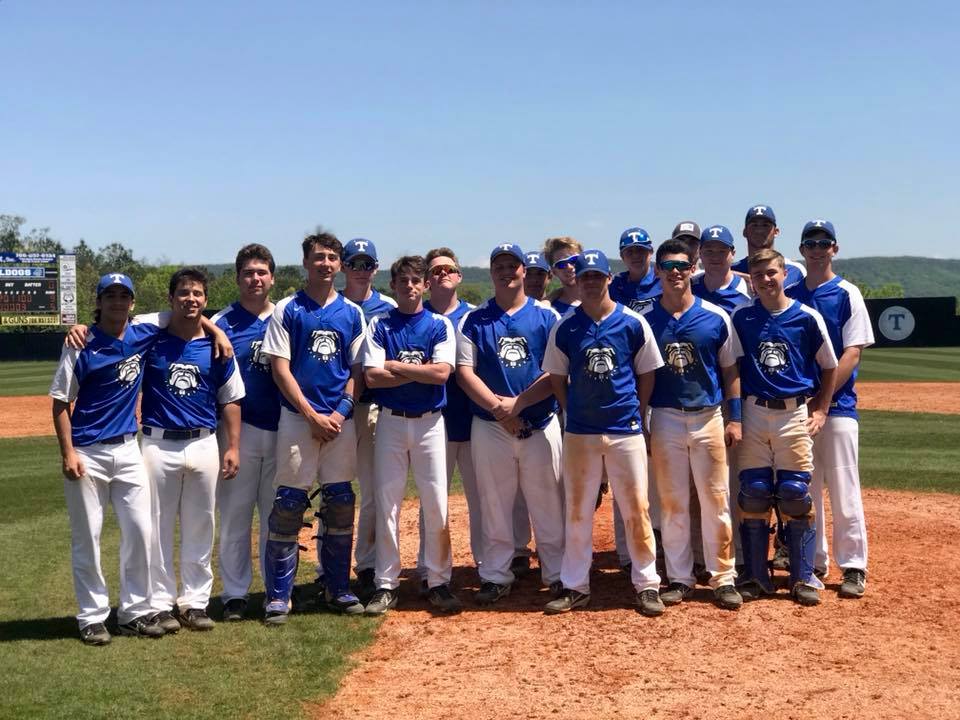 Trion Takes Lead In Eighth Inning To Defeat Hawkinsville in Game 2, sweeping the series to advance to the Sweet 16. 

Trion Bulldogs Baseball nabbed the lead late in the second game of the Hawkinsville series in a 9-5 victory Saturday. The Bulldogs easily defeated Hawkinsville Friday, 14-1, but Saturday's game was far more intense. With the game tied at five apiece and the Bulldogs batting in the top of the eighth, Cameron Carter doubled on the first pitch of his at-bat, driving in two runs.
"I am very proud of my guys working through some adversity," Bulldog Coach Lanham said. Trion is down one of their ace starting pitchers, Blaine Woody, who is recovering from surgery. Lanham is hopeful that, "…Woody might be able to return if we make a deep run."
Trion earned the victory despite giving up a late lead, when the Red Devils scored four runs in the bottom of the seventh inning.
"I am very proud of my other pitchers stepping up and throwing well when we needed them most," Lanham said.
The Bulldogs bats were hot as Trion racked up ten hits in the game. Tanner Railey and Colt Trammell both managed multiple hits. Railey led the team with four hits in five at bats.
"Andy Allen was terrific on the mound, Cole Phillips and Tanner Railey both had a great series," Lanham said.
Up Next: Sweet Sixteen Series
Trion (13-9) will hit the road for the Sweet 16 (21-4) series traveling to Irwin County next Thursday.