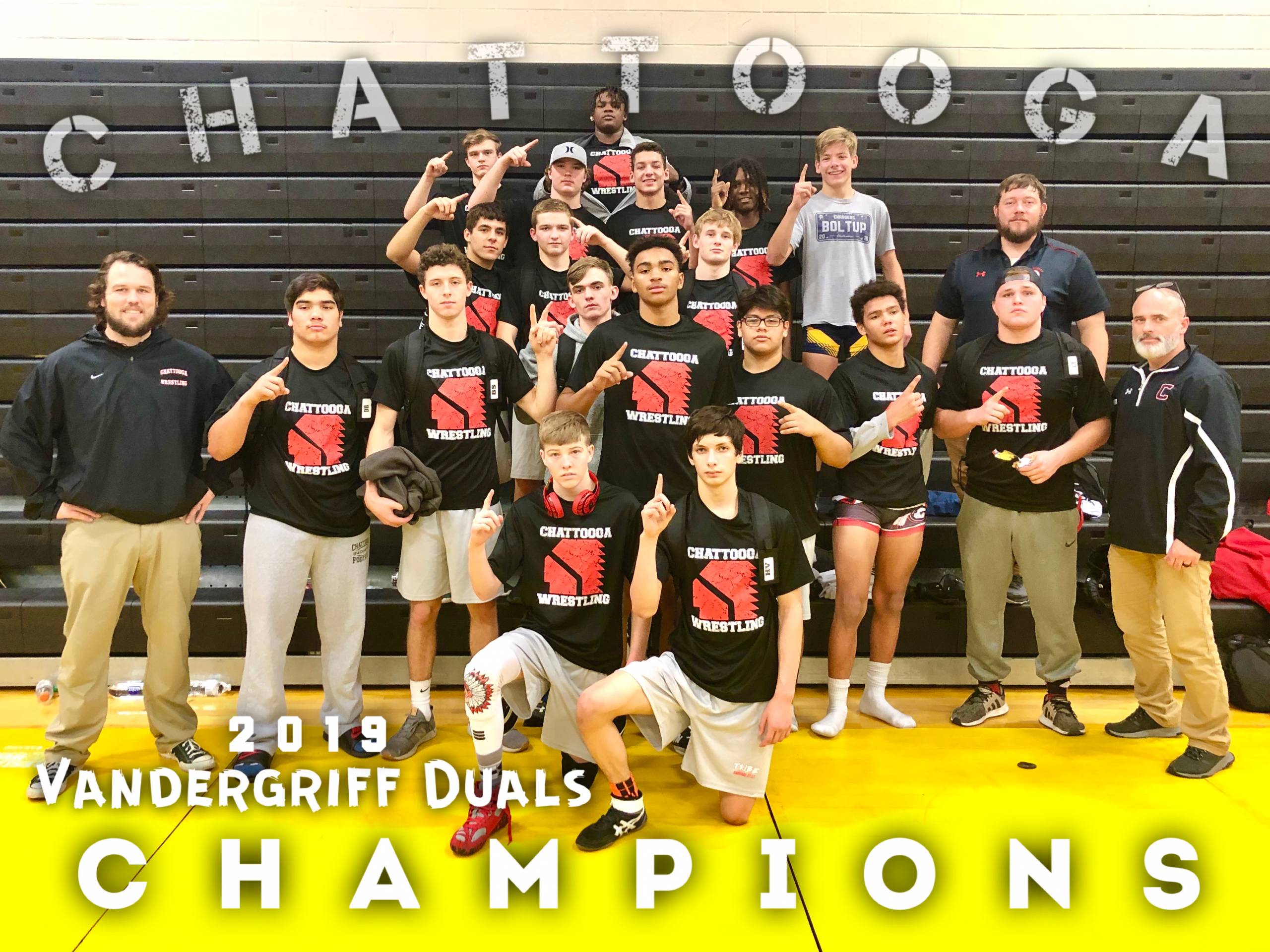 Chattooga's wrestling team spent Friday cutting weight from Thanksgiving Day meals and headed north to Hixson, TN for the Vandergriff Duals.
With nine teams from across Tennessee on hand, the Indians swept through the opening rounds of their pool without a single Indian wrestler losing a match. In fact, every victory was by Fall and the only points Chattooga allowed were forfeits.
In the Black Pool Finals, the Indians faced the host team from Hixson High in what would prove to be the toughest dual of the day.
Chattooga's seniors showed up as Griffin Jarrett (tech fall), Luis Medina (fall), Jakoby Cottrell (Fall), Mason Sterner (Fall) , Alex Mears (Fall), and Wes Conley (OT 7-5) all helped seal the 47-27 final score.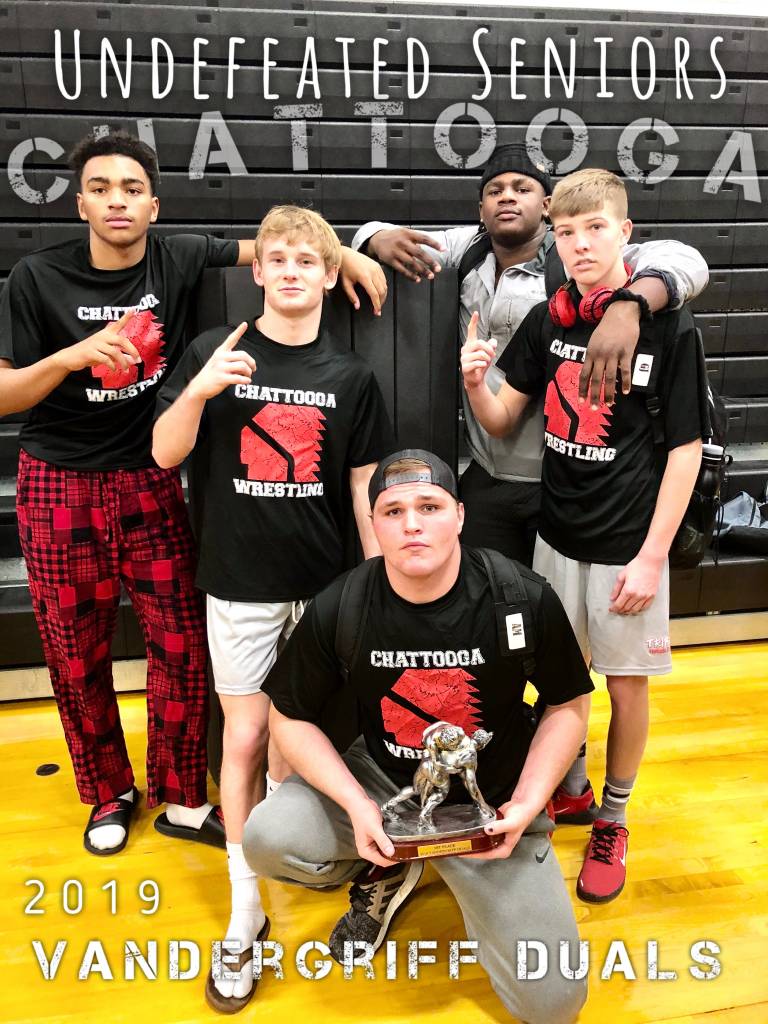 The Indians met up with Signal Mountain for the Tournament Championship and rolled to a 54-26 victory.
The championship follows the Indians' sweep at Lovett's Lions Duals and brings their 2019 Duals récord to 9-0.
Undefeated wrestlers on the day include: Griffin Jarrett (120), Wes Conley (126), Bayln Stephens (132), Jason Malone (138), Rowan Burdick (145/152), Jakoby Cottrell (182), Devon Heroch (182), Ty Veatch (195), Alex Mears (220), Luis Medina (285) and Noah Cordle.
Head Coach Brian Beasley said the Indians are off to a good start of the season but some of the team, "still needs to get in wrestling shape. Looking forward to getting everybody where they need to be in line up."
Vandergriff Duals- Hixson, TN
Chattooga vs. Sequatchie: 66-6
Chattooga vs Cleveland: 72-6

Chattooga vs Brainerd: 60-6

Black Pool Championship

Chattooga vs Hixson: 47-27

Championship Duals

Black Pool (Chattooga) vs Gold Pool (Signal Mountain)

Chattooga 54 – Signal Mountain 26
Lovett Duals Scores were:
CHS 36-Lovett 33
CHS 57-Walnut Grove 24
CHS 53-Pace 24
CHS 66-Haralson County 12
Going undefeated on the day were :
120-Griffin Jarrett
126-Wes Conley
145-Rowan Burdick
152-Mason Sterner
182-Noah Cordle (JV)
195-Ty Veatch, Devon Heroch (JV)
220-Alex Mears
285-Luis Medina