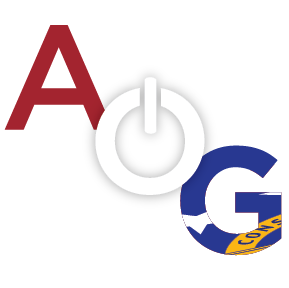 Chattooga High School has several athletes competing in the State Track Meet beginning today at Jefferson High School. Chattooga qualified for nine different events, more that any other school in Region 7-AA.
Chattooga has always had a strong track program. CHS Alumni and Chicago Bear, Senorise Perry, won two State titles for Chattooga's Track team. His Sophomore, year Perry won in the 100 meter and his Senior year in the long jump. The Chattooga track team holds a special place in Perry's heart. He attended the Region Sectionals to cheer on and coach up Chattooga's track and field athletes.
Perry later commented, "this past weekend I had a great opportunity to attend the sectional track meet at Greater Atlanta Christian and watch a group compete for a opportunity to compete for a chance to compete at the State Championships, the passion I saw in their eyes to get ready and compete was a fire that has since stuck with me since returning back to Chicago, they thrive off opportunity, being from a small county like Chattooga they need a support system whoever it may be, just give them a chance to feel hope. Let them know that dreams come true in all forms with just some belief and never let others perceive how there future is going to be. Good luck at state, Chattooga Track Team, Proud Alumna!"
Chattooga Track and Field athletes competing at State Track Meet:
Zavian Underwood, Region 7-AA champion, qualified for state in the 300-meter hurdles
Taelar Teems, shot put
Isaiah Foster, triple jump
Jadarius Price, 110 meter hurdles
Both boy's relay teams will be competing this weekend at State.
In the 4 x 100-meter relay the team of Isaac Foster, Isaiah Foster, Cam Perry and Zavian Underwood will be competing.
In the 4 x 400-meter relay the team of Travell Bankston, Issac Foster, Nick Hawkins and Cam Perry will be competing.
State competition kicks off today with long jump, triple jump and shot put. Qualifying heats will be held on Friday and Finals will be Saturday. The Chattooga Athletic Boosters Club provided a donation for hotel rooms for the team. Principal Jeff Martin provided $35 for each athlete to help with meals.
Coach Renee Beasley feels that, "this is the strongest team I have coached yet." A competitive runner herself since the age of five, Beasley has been a part of this sport all her life. By the age of 12 Coach Beasley was competing in national long distance running events and has been an integral part of refining the running techniques of the track team athletes.
In spite of several track meets being cancelled this season due to inclement weather the Indians finished second at Region and Coach Beasley believes, "we have more depth in more events than any other team. And we have several really good freshmen and sophomores who will be ready to contribute in the next few seasons." When asked about the possibility of Chattooga High School hosting a track meet, Beasley responded, "currently our track would have to be resurfaced and extensive work would need to be done to accommodate the other events as well."