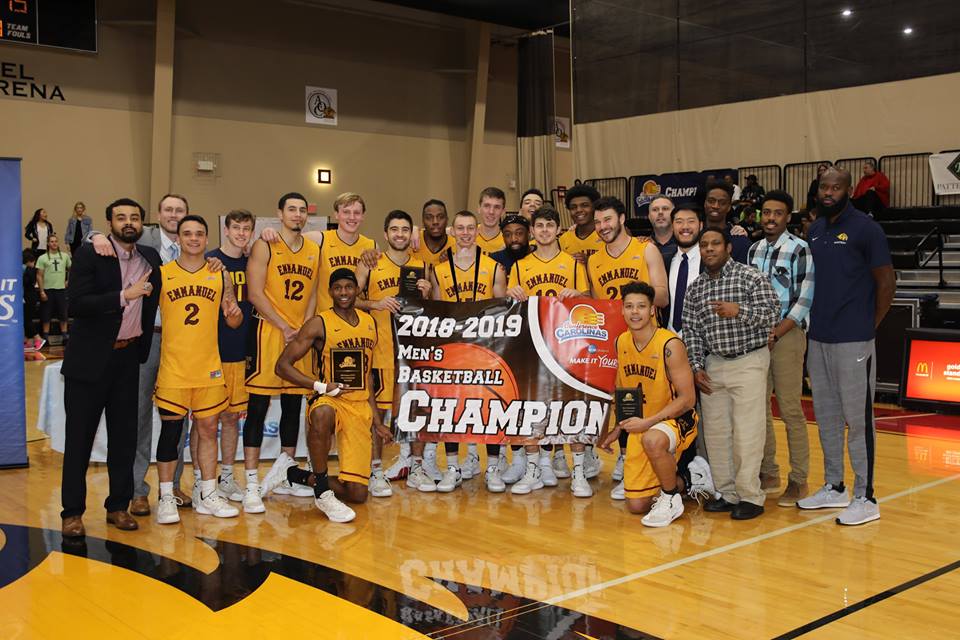 Chattooga High School Alumnus Isaiah Foster won his first collegiate title with Emmanuel College. The Emmanuel Lions won the Conference Carolinas Championship Game vs Belmont Abbey, 75-72 to claim the automatic bid to the NCAA Division II National tournament and will take on No. 1 Queens University on Saturday, March 16th at 5:30pm.
Isaiah Foster walked off Buddy Windle Field and into the history books as the all-time leading rusher with 4,378 rushing yards and was the first Indian running back in school history to have three consecutive 1,000 yard seasons. Isaiah ended his high school football career as the second all-time scorer in school history with 316 points (behind only his brother, Isaac, with 336 points).
On the basketball court, Isaiah was unmatched at Chattooga. Hitting the 1,000 point mark in his Junior season, Foster went on to become the all-time scoring leader with 1,469 points while tacking on 392 rebounds, 372 assists, 267 steals, 171 3-pointers made. His career totaled 76 wins and Foster led his team to the Elite 8 in his senior season.
After picking up scholarship offers in both sports, Isaiah chose the hard court.
Emmanuel is a private, Christian, liberal arts college. In 2016, Emmanuel College was named a Top 50 Regional College by U.S. News & World Report for the 5th straight year. The college is a member of the NCAA Division II, primarily competing in the Conference Carolinas.