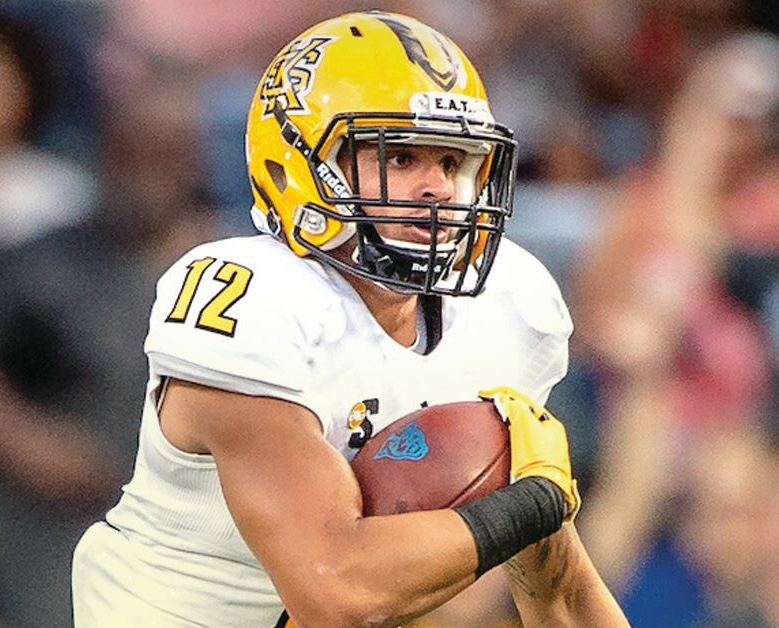 Isaac Foster was named to the HERO Sports Preseason All-America list, the organization announced Thursday on June 6th.

Foster exploded on to the FCS scene in 2018 and ended as the 2018 Big South Conference Special Teams Player of the Year, Freshman All-American as a return specialist and 1st team All Conference.  He led Kennesaw State with 164 punt return yards on 20 returns and finished second with 272 kick return yards on seven attempts.
Foster etched his name in Big South history after he recorded two 100-yard kickoff returns for touchdowns. Foster had an electric year as the freshman became the first player in league history to record two 100-yard kickoff returns for touchdowns in the same season. He is the only FCS and FBS player in the nation with two 100-yard kickoff returns for TD's during the 2018 campaign.
Foster's accolades come as no surprise to anyone in Chattooga County and his stellar performance in the loaded Owl backfield has placed him on the national map. Foster was an all-star dual threat running back and quarterback for Chattooga High School. Foster finished his career as the all-time leading scorer at Chattooga with 336 points, while racking up 3,243 yards on the ground during his tenure.
The Summerville, Georgia, native also did damage returning punts, returning 20 punts for 164 yards to rank No. 28 in the nation at 8.2 yards per attempt.
Full list of first, second and third teams can be found by clicking here.
The Owls open the 2019 season versus Point University on August 31.
Season tickets are currently on sale and can be purchased by clicking here.