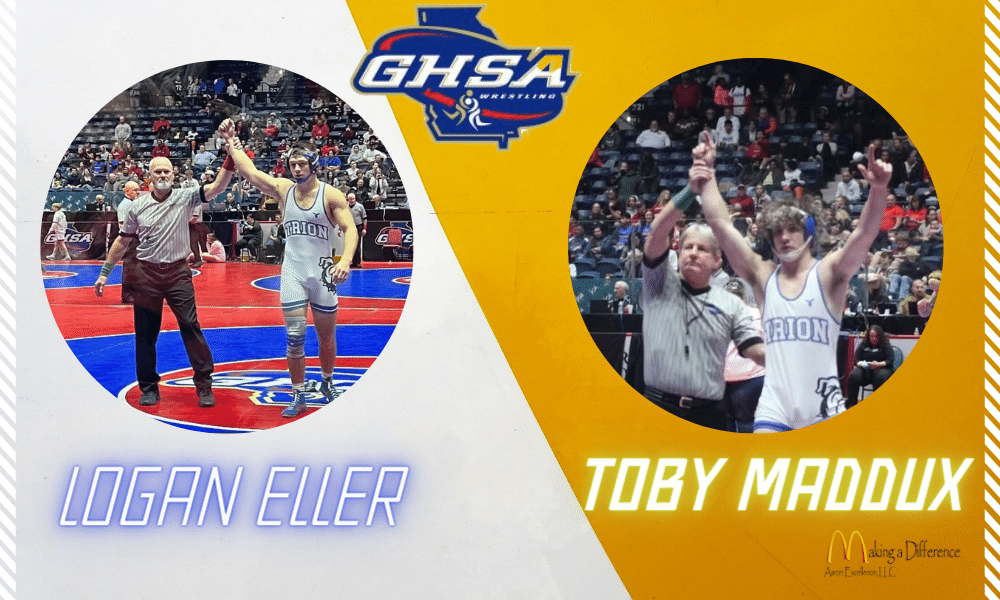 This week's McDonald's Player of the Week honors go to Trion Wrestling's Toby Maddux and Logan Eller.
Toby Maddux becomes a 2x Champ and Logan Eller claimed his second title in a display of total domination as the duo led Trion to a 3rd place Team finish at the 2023 GHSA State Championships.
Toby Maddux, the 165 lb junior, entered the State Championship as the hands down favorite, returning champion, and number one seed, but was facing anything but an easy road to the top of the podium.
Maddux has been perfect on the year with 40 wins and opened his tournament with a Fall over Chattooga's upstart sophomore, Zayden Cook, who lost only to the #1 and #4 finishers and missed the podium by a single match. Maddux then faced last year's 4th Place finisher in Social Circle's Sean Crews. The junior had amassed over 50 wins in the season and would go on to claim 3rd place in the tournament after Maddux battled a full three periods for a gutsy 7-5 victory in the semi-finals.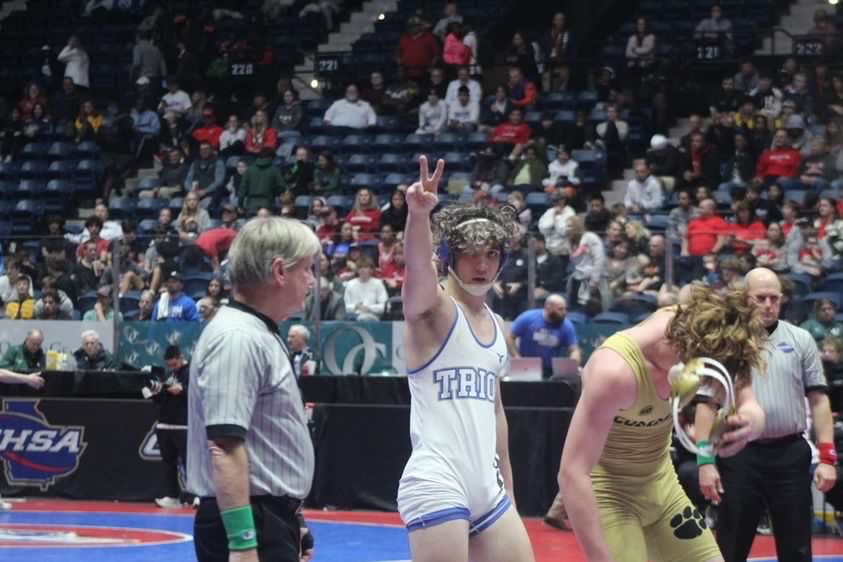 Maddux faced off against the returning 170 lb State Runner-Up from Commerce, senior Brayden Phillips, who dropped into the 165 weight class and was the #2 seed in the tournament and a real threat to claim a title after losing in the finals last season by a single point. Maddux controlled the finals with two solid takedowns and great shot defense to win his second consecutive State title, becoming Head Coach Eric Brock's first 2x State Champ, and claiming his 100th career win. Maddux is only a junior and a multi-sport athlete who excels on the football field as well.
Logan Eller, Trion's senior at 190 lbs and a commit to wrestle for the App State Mountaineers in the Fall, put on a clinic for wrestlers and a show of pure domination for fans as he completed his undefeated season, claimed his second State Championship, and became the Trion Bulldog All-Time leader in Wins.
Eller won the 2023 State Championship with less than four minutes on the mat… total. No wrestler lasted a full period against Eller, including his 49 second Fall in the State Finals.
Eller pinned all opponents while notching wins against #1 Social Circle, #2 Mount Pisgah, and #4 Commerce, beating the very best in the state, and never broke a sweat.
Eller will likely go down in the Trion Hall of Fame as one of the most elite athletes in school history. Eller ended his high school career with a 148-5 record, 4 time state placer, 2 time state champion, 2 time state dual champion, 3 time sectional champion, and 4 time area champion. He is the only All-American in Trion Wrestling history.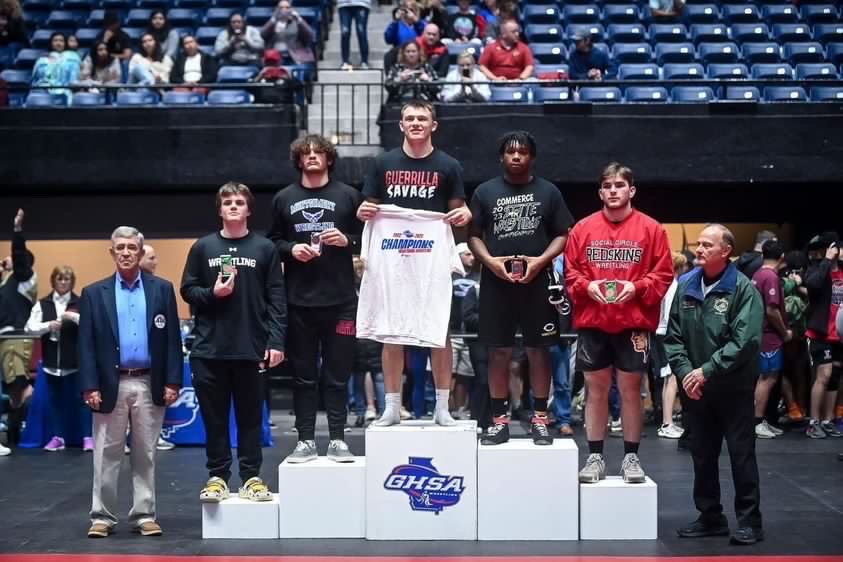 The Bulldogs finished 3rd as a Team at the Traditional State Championship Tournament after putting a school-record Seven wrestlers in the Finals and Placing ten in the Top 4.
113- Clayton Loughridge (Fr) – 2nd
120- James Willingham (Sr) – 2nd
126- Seth Huskins (Sr) – 2nd
132- Crawford Lee (Sr) – 3rd
138- Andrew Jones (Sr) – 2nd
150- Gus Hames (Sr) – 2nd
165- Toby Maddux (Jr) – State Champ
175- Cohen Blaschke (Jr) – 3rd
190- Logan Eller (Sr) – State Champ
215- Lane Harris (So) – 4th