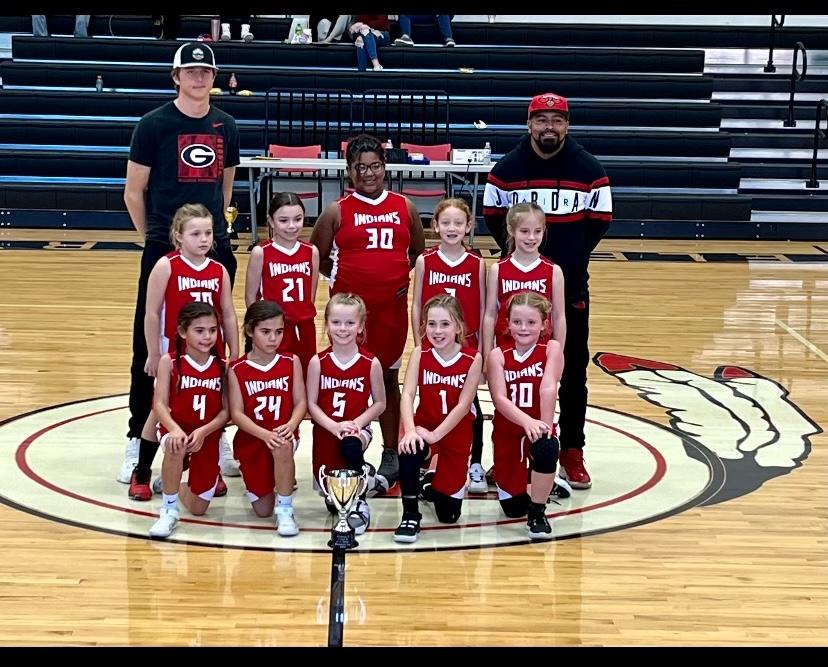 The 8U Summerville Lady Indians, coached by Brandon Stewart and Cash Allen, finished their 2023 season as runner up in the GRPA Class B District 5 Tournament.
These girls overpowered their first two opponents defeating Gordon County 8U All Stars 19-12, and Bremen 8U All Stars 28-11 this past weekend at the Lyerly School Gym.
Dominating the court and capturing the wins placed them in the championship game against Lafayette where the girls brought all they had falling short to Lafayette 23-14.
Coach Stewart's remarks on this season 8U team, "Wanna talk about heart? These girls have more heart than I've ever seen in a group of girls. We were by far the smallest team in the tournament, but no other team matched the grit that these young ladies have. What they lack in size, they definitely make up for with their heart. We came up short in the district championship because, well, we're just too short!"