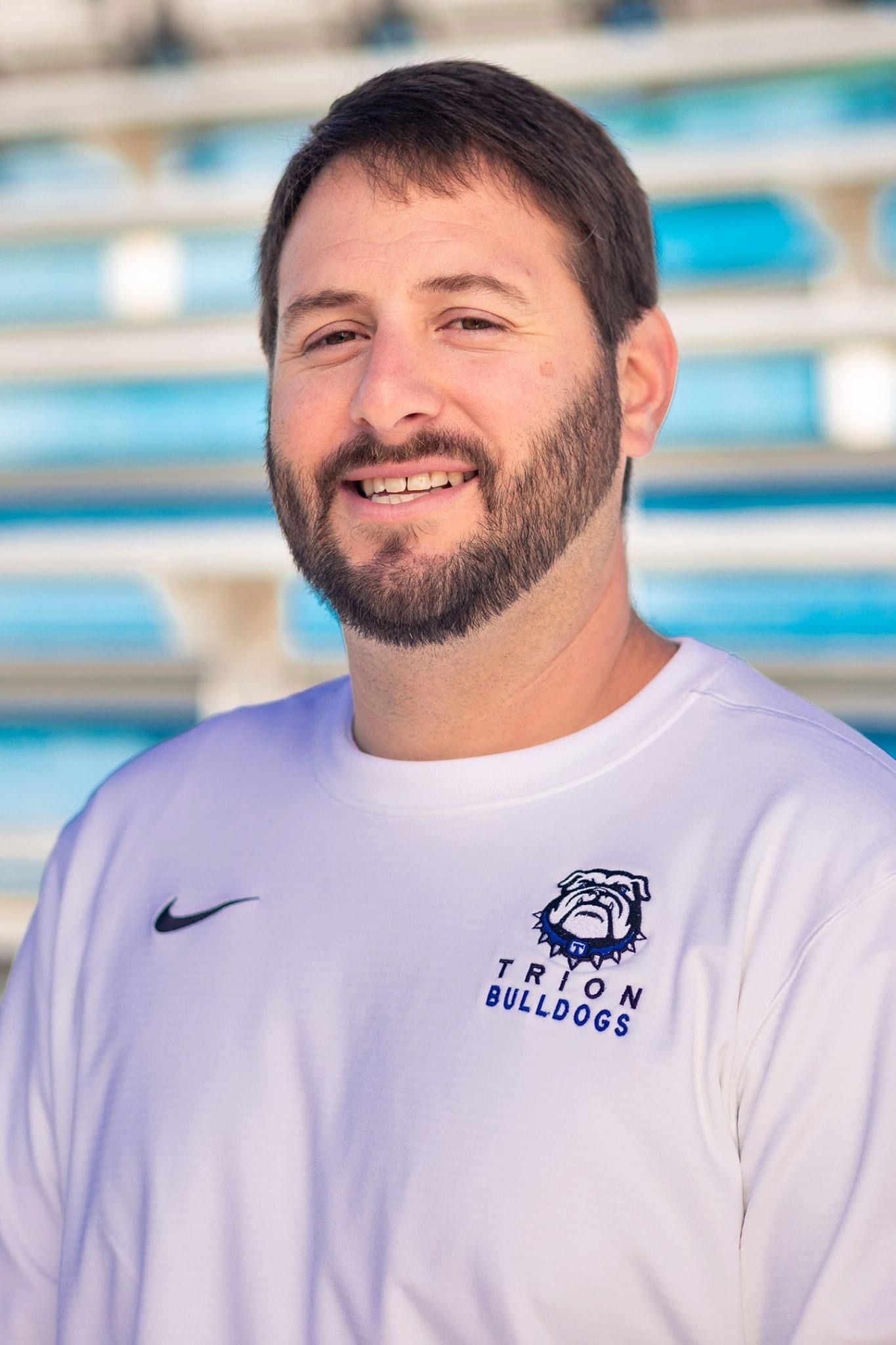 Tomorrow morning Trion Football Head Coach Sean Patrick will finally get to meet his players in person. GHSA is allowing schools to resume activities limited to workouts and conditioning beginning June 8th, and for Coach Patrick that means he gets the opportunity to personally meet his kids, "which is something that I'm so looking forward to doing, and it also allows our coaching staff to implement a new strength and conditioning program," Patrick said.
Trion's football season will start June 8th at 7:30 AM in the weight room. "We are going to lift all athletes, not sports specific, in groups of 20. We will stagger arrival and departure times to prevent larger crowds from gathering, which will protect our athletes and coaches."
Student athletes can finally get back to work. "Covid 19 completely wiped out spring practice, which was a big deal to us. We lost two weeks that could have been used to install new systems, implement new practice plans, and build relationships with our players. However, it was the hand that we were dealt and there's nothing that anyone can do about it. We'll just have to work harder this summer to make up for lost time, which I know we will do," Patrick said.
Coach Patrick said there will be many precautions in place to ensure everyone's safety.
"We are going to stagger arrival and departure times to prevent large gatherings. We are implementing a 15 minute cleaning of the weight room after each use. Players will wear gloves in the weight room to prevent direct contact with equipment. In the event of someone having direct contact with equipment, that equipment will immediately be wiped down with disinfectant. Hand sanitizer will also be readily available."
Patrick was hired by Trion City Schools on April 22, during a time when much of the country was under orders to shelter in place. "Thank God for technology during this crazy time period. It has enabled me and my staff to regularly meet with each other and our players. We have used a variety of platforms to connect with players including Google Classroom, Hudl, Zoom, Twitter, Facebook, and personally calling/ texting players. Our coaching staff has done a phenomenal job of creating a weekly schedule for our players, which requires each player to meet three to four times a week. The use of technology has been vital for us implementing a new offense. It has also given me the ability to meet and connect with our players. Hopefully, June 8th won't be so awkward now because at least we've been looking at each other on a computer screen for the last six or seven weeks."
The delayed start does not mean delayed goals for Coach Patrick and his Bulldogs. "My ultimate goal is to spread the Gospel of Jesus Christ and build a program that glorifies and honors Him. We are creating a program that cares for the whole kid, not just the football player. We want our kids to succeed both on and off the playing field. As coaches, we have an obligation to help mold and shape young men of high character as well as building great football players. We will create an environment and culture that encourages hard work and sacrifice, with each player and coach sacrificing for one another and giving it all they have on a daily basis. When we get to that, the scoreboard and season will take care of itself. I firmly believe that it will be something that the Trion community can be proud of. With all that said, I want to win! I want to compete for region and state titles on a yearly basis. Trion has a long, storied tradition of winning, and we want to continue that."
Patrick is a graduate of Georgia Southern University where he earned his bachelor's degree in history (2007). He also holds a Master of Art in teaching from Georgia Southern (2010).
Trion's new leader on the gridiron began his coaching career as offensive coordinator at Lincoln County High in 2014. He has also coached in Warner Robins, Ga. where he headed the offensive for Houston County High School. While at the helm in Houston County in 2016, Patrick worked with high school standouts like UGA Superstar QB Jake Fromm and offensive lineman Trey Hill.
Since 2017, Patrick has been behind the success of Bleckley County High School as the offensive coordinator. While the offense was under his direction, Patrick led the 2019 Bleckley County offense to scoring 30.9 points per game, the second most points scored per game in school history. His QB set a school record for yards gained passing while being protected in the pocket by 5-Star prospect and offensive lineman, Amarius Mims.