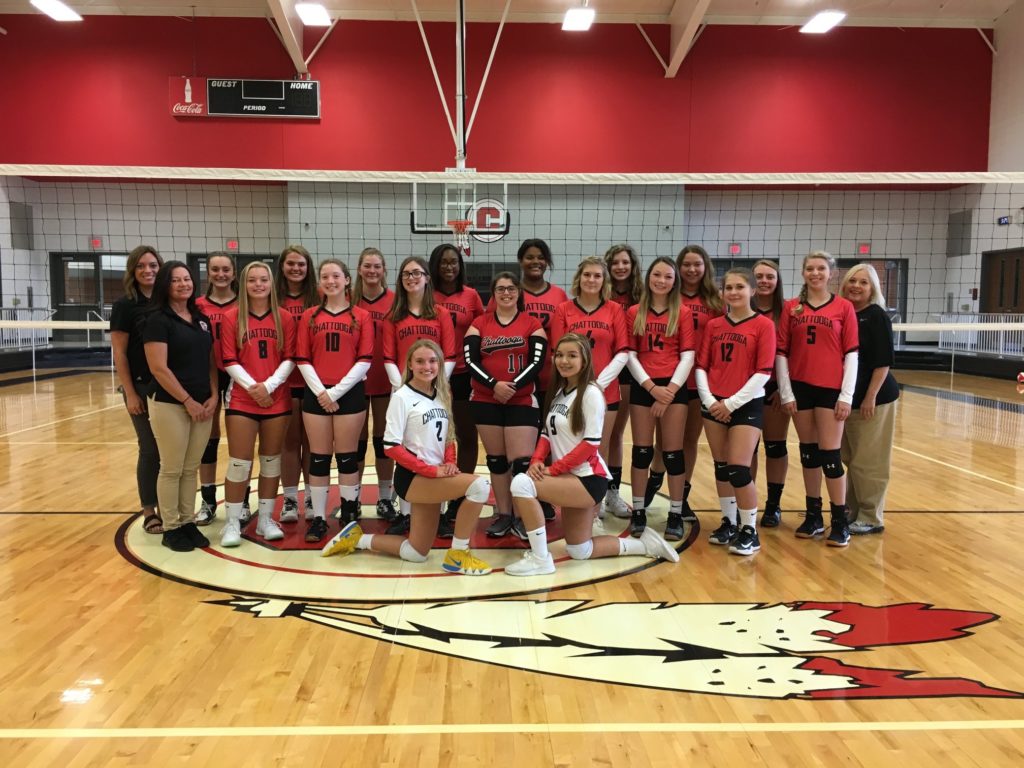 The 2019 CHS Lady Indians Volleyball team is set to serve into action on August 8th as the Indians travel to Model to take on the Blue Devils and Heritage.

The ladies will be back in action at Tribe Pride Arena as they host Ridgeland and Ringgold on Tuesday, August 13th beginning at 5 pm. Both Varsity and JV Teams will play.
The Varsity Lady Indians finished last season as a third seed in the area and lost to Pepperell in the first round of state playoffs. Coach Lisa Hughes will be looking for leadership to come from seniors Jamie Beth Childers and Emily DeBerry.
Varsity Roster:                                                            
Emily DeBerry                                               
Jamie Beth Childers                                     
Tori Blalock                                                    
Sarah Bowden                                               
Brecklyn Brown                                             
Emma Evans                                                   
Abby Groce                                                     
Samese Dupree                                              
Madison Hutchens                                         
The JV team members include: Michelle Castro, Serenity Swift, Faith Yoder, Bailey Thomas, Brittany Powell, Tessa Jennings, Anna Lee, Elizabeth Patterson, and Requia Walker.                                          
Head Coach:  Lisa Hughes
Alexis Wheeler – Misty Burdick
2019 Chattooga Volleyball Schedule
*Red denotes home play
Coaches: Misty Burdick, Lisa Hughes, Alexis Wheeler