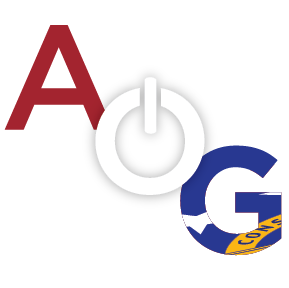 The Chattooga Indians hosted the North Murray Mountaineers in an early 7AA Region match up. In their home opener, the Indians wasted no time finding the end zone. Quarterback, Isaac Foster, on the second offensive play of the game, went 50 yards for the first score and, before the quarter was over, brother Isaiah Foster went 82 yards to put the Indians up 12-0.  With a struggling kicking game, Chattooga continued to find the end zone throughout the first half as both Foster twins scored again on the ground and, with less than a minute remaining in the 2nd quarter, quarterback Cam Evans hit Trey Bowman in the seam for a 21 yard touchdown pass.
North Murray would turn things around in the 2nd half as the Indians brought in many junior varsity players for game experience but it was too little too late as the Indians 5 first half touchdowns were just too much to overcome. The 32-16 final score was a big step for the Indians as they open the season 2-0 and look forward to facing Fellowship Christian next week.
BOX SCORE
North Murray               0          0          8          8          –           16
Chattooga                    18          14        0          0          –           32
GAME SUMMARY
North Murray                           Yard Stick                    Chattooga
11                                        First Downs                        12
40-208                                  Rushes-Yards                  37-322
70                                       Passing Yards                    107
8-24-0                                 Comp – Att – Int                 5-7-0
16                                        Return Yards                      11
3-3                                      Fumbles-Lost                      2-1
5-39.4                                  Punts-Avg.                         5-34.4
7-45                                   Penalties-Yards                    4-40
INDIVIDUAL STATS
RUSHING — Isaiah Foster 7-119, Isaac Foster 8-156, Cam Perry 2-5, Caleb Pledger 2-5, Zay Underwood 10-28, Dee Price 4-6,  Darion Foster 1-1.
PASSING —   Cameron Evans 5-7-107-0 int / 1 TD.
RECEPTIONS —  Trey Bowman 2-39 – 1 TD, Cam Perry 1-52, Lane Leblanc 1-15, Quentell Price 1-9.
KICKOFF RETURNS —  Dee Price 1-32, Travell Bankston 1-25.