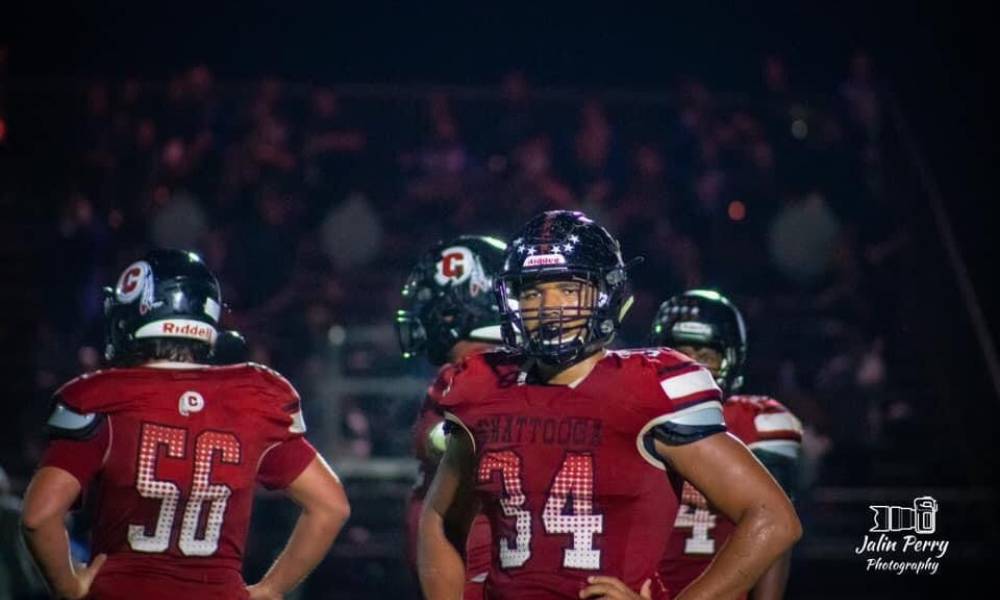 Chattooga Senior Zander Cook, 6'3″ 240 lbs., is leading the Indians defense in every stat. Cook has a team leading 61 tackles in five games, averaging 12.2 tackles a game. He has 25 solo tackles, 36 assists.  He has recorded six sacks and three hurries.
"I like Defensive End because I love to be physical about 99% of the time as soon as the ball snaps you get to hit somebody," Cook said.
The Indians season got off to a rocky start due to COVID quarantines, the team missed valuable weeks at practice and game time on the field. Chattooga is currently 3-2 overall, and 2-0 in Region 7AA play. When asked what this season means Cook said, "this season means a lot of course it being my last season and all of the hard work working out in the mornings and afternoons during the off season, going to countless football camps and it was rough missing two games due to COVID."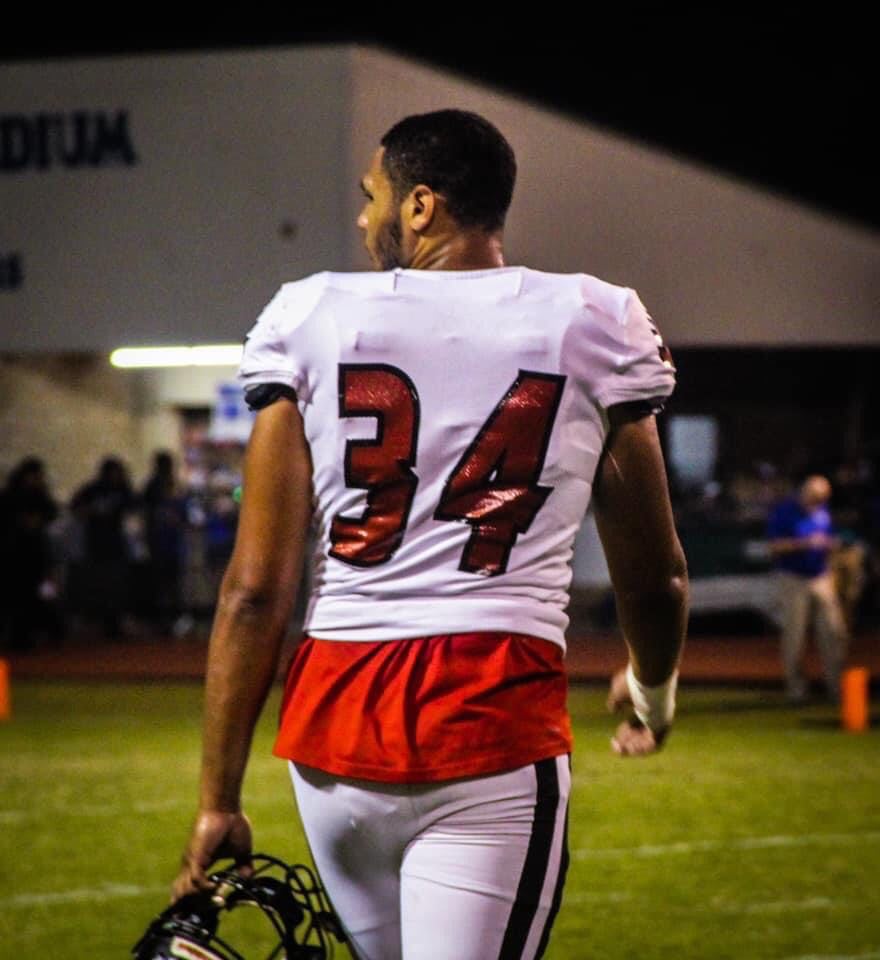 When asked about his goals for this season Cook said, "my personal goals are surpassing 100 tackles which is very possible considering I have 61 tackles in 5 games, for the team I want us to make a run in the playoffs something Chattooga hasn't done in a while."
Cook is getting lots of attention from smaller colleges and has picked up four scholarship offers, but has yet to commit. He said his coach has given him some valuable advice. "The most important thing I've learned from my coach is that I have to be "REALISTIC", I'm not getting looked at by the big D1 schools and that's okay because as long as I play hard somebody is going want me at the next level, like the four current offers I have."
Cook has a 3.8 GPA and wants to go to college for engineering and if that major isn't available he will major in psychology.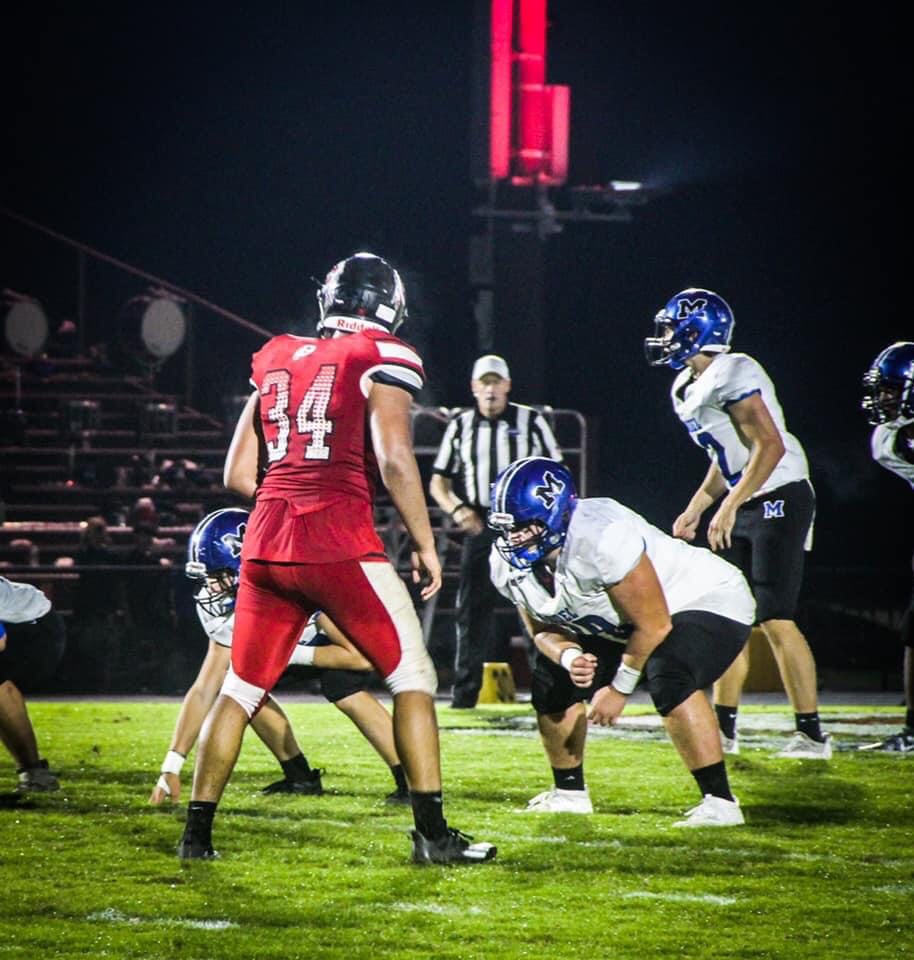 Cook says he loves his teammates joking around at practice, "everyone takes care of one another, I hold my teammates accountable the same way they hold me accountable we really have a good thing going here with my teammates."
The Indians will travel to Coosa tonight for a region matchup.