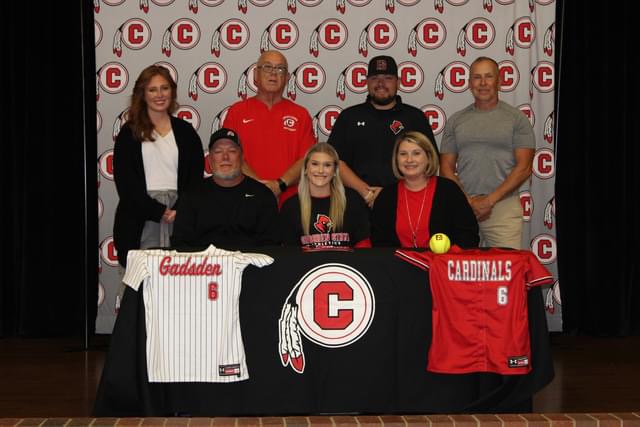 Congratulations to Chattooga High Senior Ally Croy who will continue her education and softball career at Gadsden State Community College.


"I am very proud of Ally. She has worked hard, and she deserves a scholarship. She's better a four year starter for me. She played outfield. She's played infield and a is great catcher like I said before she comes to practice every day to get better, and works hard in the last three years she's been one of the leaders on the team," Lady Indians coach Jeff Bennett said.
In the four years Croy started for the Indians she she has never batted below .330.
Chattooga High School held a signing ceremony for Croy on Thursday. She was surrounded by her family, friends, teammates, and coaches.
Ally Croy said, "Achieving this goal means everything to me. It has always been my dream to sign to play college softball ever since I started playing 12 years ago. I am so grateful for this opportunity and so excited to start my journey as a Cardinal. I have work extremely hard to get where I am but I couldn't have done any of this without my parents, coaches, and everyone else who has been there to support me and for that I say thank you all. GO CARDINALS!!"