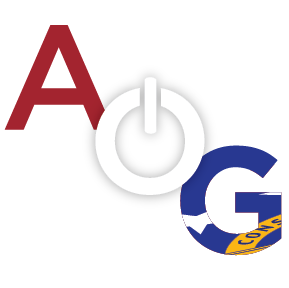 Chattooga High School: NCAA Football Pipeline
When it comes to assessing talent in the football world, there are few more widely recognized events than the NUC Football Premier Showcase & Combines. On June 4th, 2016, the summer for many 6th-11th grade football players in Chattooga County will kick off with a NUC event hosted at Chattooga High School. For the first time ever, Chattooga has been selected as the location for this elite camp.
It may be no coincidence that the arrival of this event coincides with the explosion of college recruiting occurring within the halls of Chattooga High School. Thanks to the efforts by Indians Head Coach, Charles Hammon and his Assistant Head Coach, Nicky Peppers, Summerville, GA is now more than just a dot on a map. Over 80 collegiate recruiters have made visits to Chattooga since the spring practice began. Several seniors are being courted by Division 1 schools and even juniors and sophomores have experienced the spotlight being shined on, what many are calling, the newest college pipeline in Georgia football. Coach Hammon has supported Peppers' efforts to turn college recruiters' attention to Chattooga football players by maximizing the HUDL system and developing the vast network of contacts that Peppers and Hammon have cultivated within the college football coaching ranks. With former county athletes on the staffs of FSU and Miami, and former CHS running back, Senorise Perry, vying for the starting job in the backfield of the Chicago Bears, Chattooga has boosted their perception in the recruiting world.
Coach Nicky Peppers was recently the head coach at Chattanooga Valley Middle School and has been working with Defensive Ends and Outside Linebackers at Chattooga, along with bearing the responsibilities of Assistant Head Coach. After playing football at Fife High School in Alabama, Peppers found out he was legally blind in his right eye and his shot at college football was swept from under his feet. That didn't stop his love for the sport his knowledge and respect for the game grew as he attained his degree in Physical Education/Kinesiology from the University of Alabama. He has earned the respect of his players at every position he coached not just with his passion on the field but also with his fearlessness in the mixed martial arts ring where Peppers has learned to merge fitness with aggression. Training at the Fight Factory, Peppers' performance in the ring reminds his players that he is not just talk, and his results on the football field speak for themselves.
When it comes to assisting his players prepare for the college recruiting experience, Peppers has encouraged them to get familiar with the software that most colleges use now. And he has watched as his players have taken to the process with the same enthusiasm they exhibit on the field and in the classroom. "Big Mike" Adams, 6'3" 300lbs, Tackle, carries not only a 3.8 GPA, but also squats 565 lbs. and is steadily building on his 385 lbs. bench max. Adams even found himself on the NIKE website where he bench-pressed 180lbs 30 times. He now benches the NFL combine weight of 225lbs 17 times. Players like Mike Adams bring in a ton of recruitment attention that often allows other players to be noticed. The 14 college offers that Adams has received have added to the image of Chattooga as a rising football powerhouse, and the offer for Adams from Georgia State University just today is a reminder that Chattooga stresses the importance of grades to their athletes to ensure all players get the maximum number of offers.
Adams benefit to the team doesn't stop on the field. He, and other players, have been a priceless resource for Coach Peppers when it comes to teaching each other the best methods of using the HUDL system and social media outlets like Facebook and Twitter to increase their recruiting exposure. Highlight videos produced by players using the HUDL system are shared via Facebook and Twitter and passed along to college recruiters. Rising seniors, Isaiah and Isaac Foster are rapidly receiving college offers as word of "The Twins" has grown as fast as their legend. The Citadel, Wofford, Appalachian State, Duke and Georgia Tech have all come calling on the Foster household and there will be many coaches watching closely during this season to see how the brothers perform and where their final decision will take them. Twitter videos of Isaiah Foster's 4.41 second 40-yard dash went viral in spite of coaches not filming his brother's 4.37 second run. Linebacker, Tyler Griffin, has been called undersized but coaches have praised his speed and aggressive playing style as "unmatched". Griffin is currently being recruited by Berry College for his academics where his 4.0 GPA and 23 ACT score are turning heads as much as his 4.45 second 40-yard dash time.
Nick Hawkins, Cornerback, has suitors from Jacksonville State. Dustin Pope, Offensive Line, is being watched by the University of Miami. Nick Groce, TJ Adams, Armand Ford and Isaiah Curtis have all turned heads as recruiters have toured the halls at Chattooga and watched highlight reels with Coach Peppers. Dee McCutchins and Travell Bankston have already inked deals to play on Saturdays and off season workouts will ensure that recruiters will have plenty to see during the coming summer.
Charles Hammon and his staff are rapidly implementing a formula for success at Chattooga High School. Grades + Work + Talent with a lot of sacrifice and discipline will equal opportunities for success. He has a faculty supporting them, a team full of athletes who believe in him, and a community behind them all.