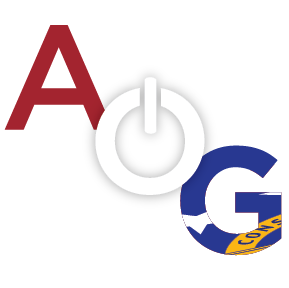 In a true preseason test, the Indians of Chattooga County faced off against the Ft. Payne Wildcats and their pass-happy spread offense. Coach Paul Ellis brought his Wildcats ready to play and the Indians proved ready for the challenge. The first half of play was live game format with the exception of special teams. No kick offs returns or punt returns were allowed in an effort to prevent injury.

Chattooga took the opening drive and methodically pounded the Wildcat defense. Taking just 4 minutes to go the length of the field, the Indians were first on the board with a Isaac Foster QB keeper from one yard out for the opening touchdown. The PAT was no good but Chattooga led 6-0. Fort Payne returned the favor after a sluggish 5 play drive gained only 18 yards before Wildcat QB, Logan Ellis hooked up with #4 Desmon Turner for the 68 yard TD pass. The PAT put the Wildcats on top 7-6 where they remained until midway through the 2nd quarter when #14 Isaac Foster found #8 Dee McCutchins on the short screen. McCutchins powered his way through 3 defenders into the endzone for a 15 yard TD pass and a 12-7 Indian lead. The missed PAT wouldn't have an impact as the Indians defense held strong through the remainder of the first half and cemented a Chattooga victory.
First Half Stats:
First Downs-   Chattooga 8                Ft. Payne 7
Rushing yds-   Chattooga 139            Ft. Payne 89
Passing yds-     Chattooga 47              Ft. Payne 104
Turnovers-       Chattooga 0                Ft. Payne 1
Official scoring ended at the half with the Indians bringing home the 12-7 victory but plenty of action happened in the 2nd half. Dee Price #21 showed flashes of speed with 6 carries for 100 yards while Cam Martin-McClinic took an interception back for 39 yards.
Game leaders included #14 QB Isaac Foster: 4 of 5 passing for 39 yards and a TD with a 1 yard rushing TD also,  while brother #2 Isaiah Foster, picked up 108 yards rushing on 12 carries and 3 catches. #8 Dee McCutchins had 2 catches for 35 yards including a TD.