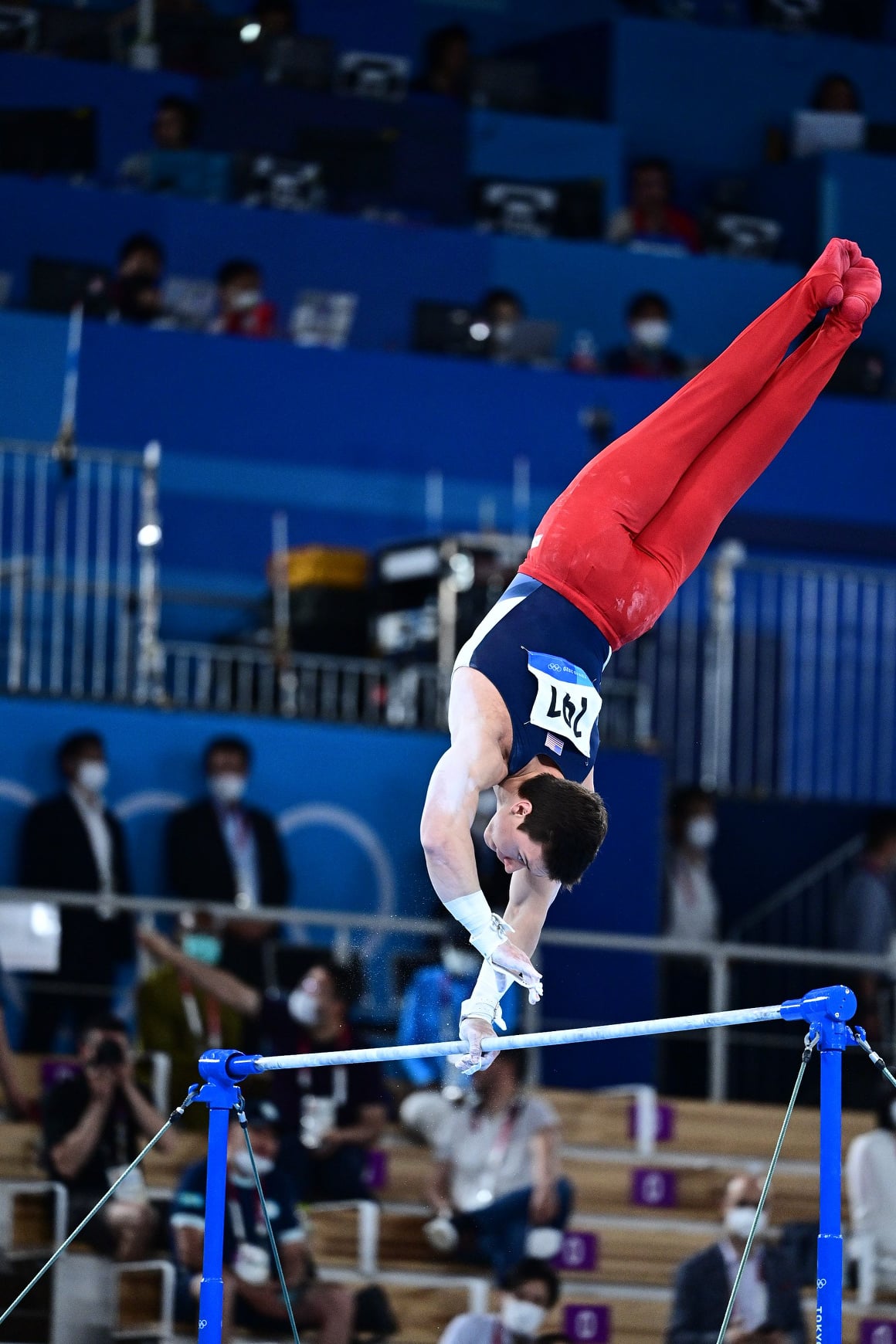 American gymnast Brody Malone finished fourth in the high bar event final with a 14.200, the highest placing for any U.S. male gymnast in Tokyo.

Malone's score of 14.200 came up just shy of the Russian Olympic Committee's Nikita Nagornyy, who earned the bronze medal with a score of 14.533.
Japan's Daiki Hashimoto won the gold medal for the host nation with a score of 15.066. Croatia's Tin Srbic took home silver with a final score of 14.900.
Malone had previously finished 10th overall in the all-around.