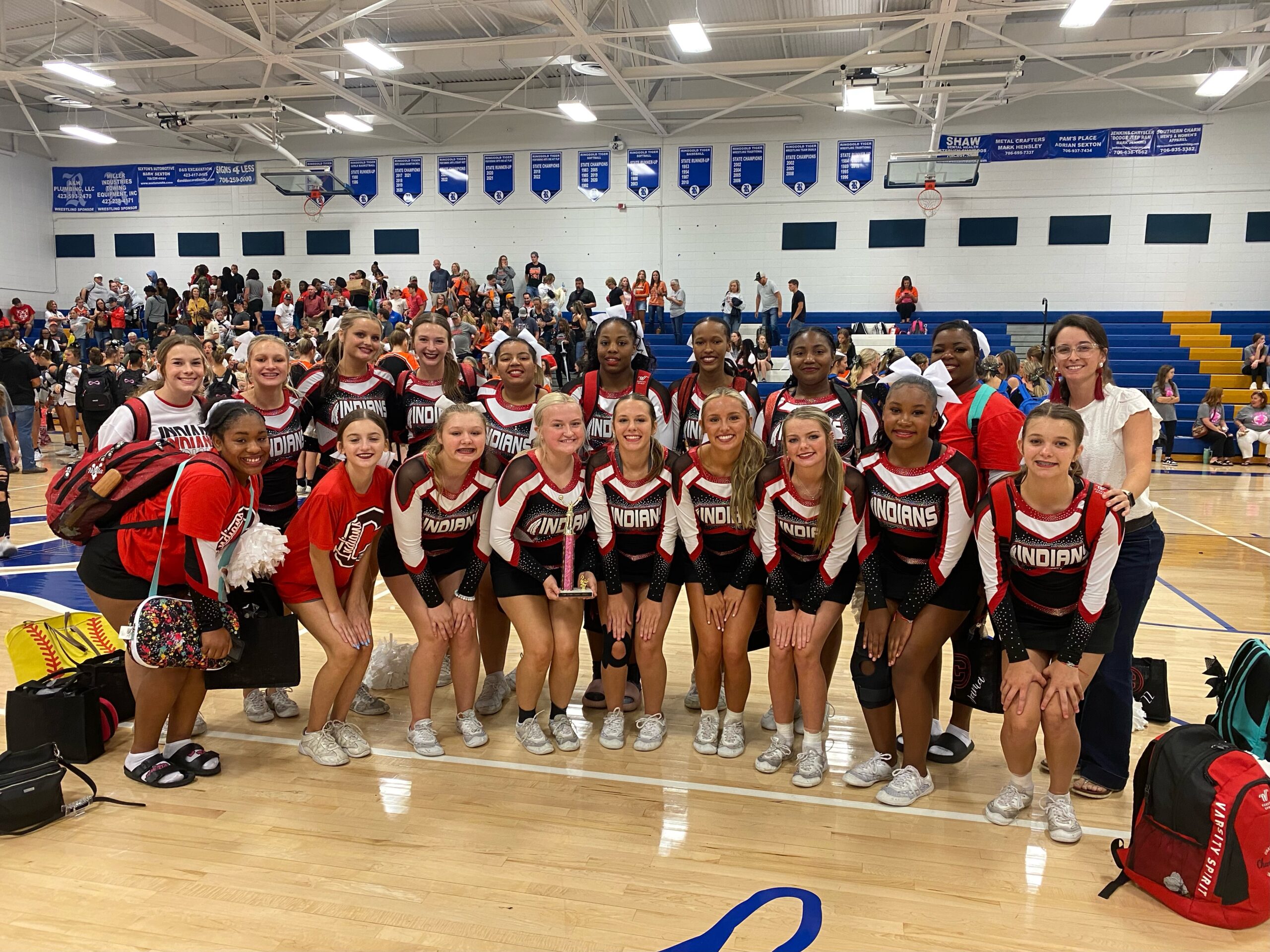 Meet the dynamic and determined members of the Chattooga Competition Cheer team, a group of incredibly talented individuals. Led by their Head Coach Kelsey Ray, this spirited squad is proving that they are a force to be reckoned with.


The Indians Competition Cheer team consists of:
Savannah Tarrance
Anna Rose Nixon
Brancyn Spears
Sarah Young
Kadence Dozier
Cameryn Smith
Asia Johnson
ZZ Lester
Jania Fain
Nyala Thurman
Annelia Boston
Anna Riggs
Kyli Mann
Kimberly McWhorter
Preslee Hurley
Carlee Childers
Demya Williams
Ava Barksdale
Head Coach Kelsey Ray is thrilled with the team's early performance and energy, stating, "This team came out strong this season, scoring just half a point behind first place in our very first competition. They brought a lot of energy to the floor right out of the gate. We've had our fair share of changes and obstacles, as most teams do, but these girls are truly putting in the work to overcome those challenges."
What makes this team stand out is the dedication and resilience of its members. Coach Ray highlights, "I've got several girls who have never competed before, and with our high school program lacking a feeder program, I'm very impressed with the talent that joined us this season and how much they've learned in such a short amount of time."
Many of the athletes have rapidly developed their skills, with some learning years' worth of skills in just a couple of months. Additionally, numerous team members have embraced new positions, demonstrating their adaptability and commitment to the sport. Coach Ray is immensely proud of their efforts, stating, "They've really put in the work and come together. I couldn't be more proud of them."
The team's journey has only just begun, and their sights are set on the next competition scheduled for October 21 in Adairsville.