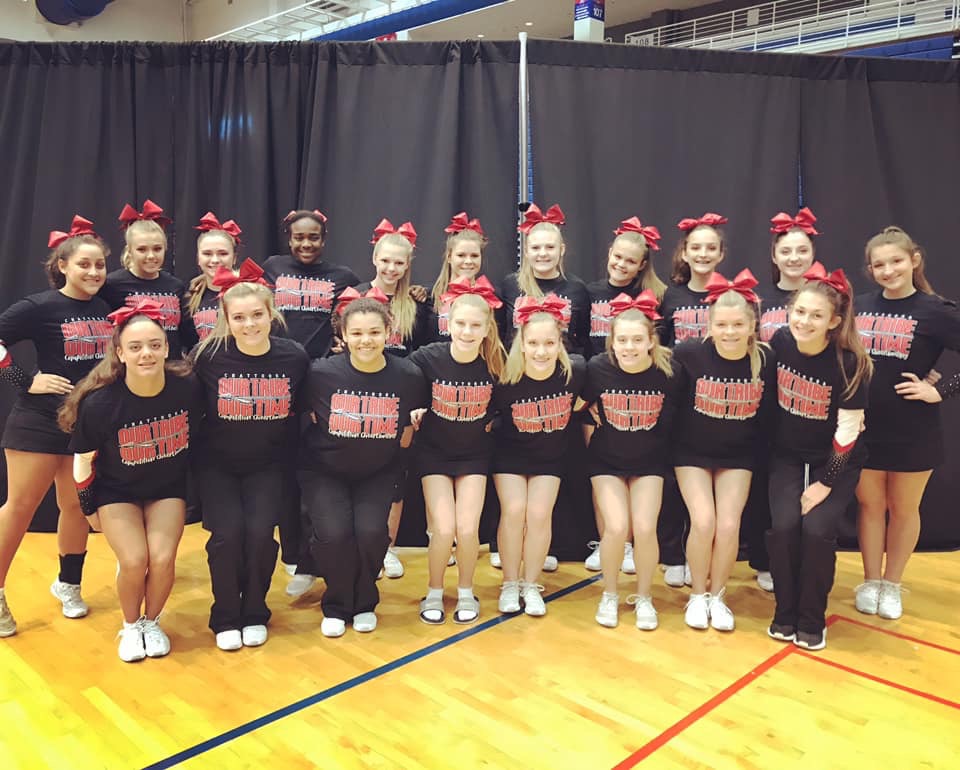 Chattooga Cheerleading finished 3rd today behind Coosa (1) and Armuchee (2) at the Region 7AA competition held in Carrollton.

"I am SO PROUD of these girls! They fought and fought and fought and hit an (almost) perfectly clean routine. Now time to put in work," said Coach Liza Morgan on social media.
Chattooga Cheerleaders will leave Thursday heading to Columbus for the State Championship.
When it comes to Competition Cheerleading, to say that Region 7AA is a powerhouse is a vast understatement. In fact, Since 2006, there has been only one year in which the AA GHSA State Champion team did not come from northwest Georgia and Region 7AA. Calhoun rolled up five titles with Coosa picking up four of their own. After Vidalia took the title to south Georgia in 2016, Armuchee brought it right back to Region 7AA for their second state championship in the past four years.
Thirteen years…. twelve state championships.
These statistics leave little doubt for Cheerleaders and coaches in Region 7AA, if you can win here, you can win it all.
Team members:
Laney Barnes Jr
Destinee McGuire Sr
Talaylah Price Fr
Madison Wiggins Fr
Denise Gottshalk Fr
Bailey McKinney Sr
Haley McDaniel Jr
Kenzie Rosser Jr
Chloe Rosser Jr
Mia Crider Jr
Ellie Martin So
Aubree Evans Fr
Alex McDonald Sr
Tabitha Neal So
Makenzie Blackmon Jr
Isabella Cooper Fr
McKenna Bentley Fr
Journey Hurley Fr
Olivia Young Fr