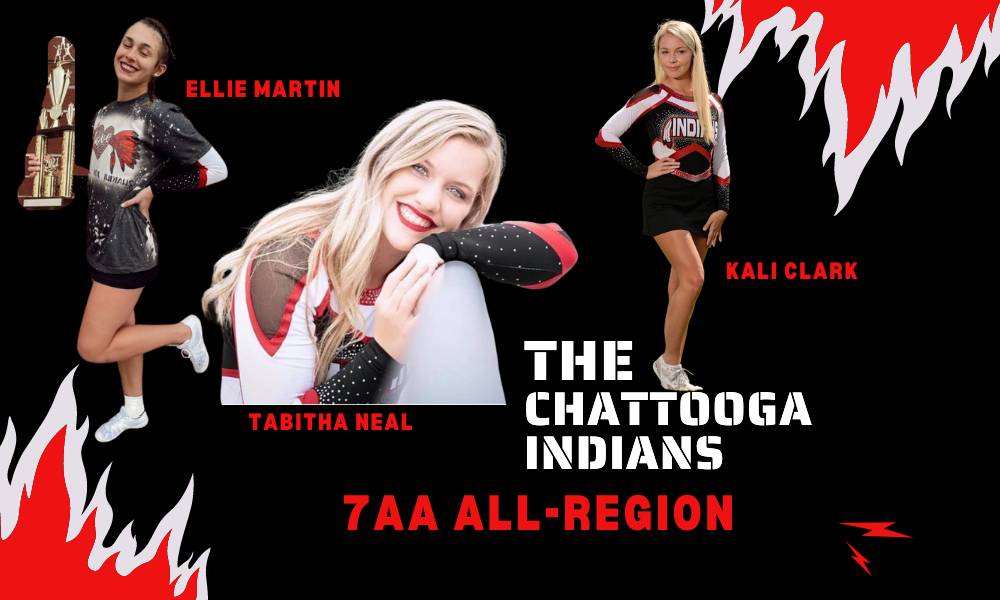 Chattooga High School competition cheerleaders Kali Clark, Ellie Martin, and Tabitha Neal have been selected for the 7AA All-Region Cheerleading Team.
The All-Region team was voted on by all cheer coaches in region 7AA.
"I'm thankful that region 7AA wanted to recognize athletes from each team for an All Region Cheerleading team. Sometimes these athletes don't get the recognition they so deserve. Ellie, Tabitha, and Kali have all three been assets to our team during a difficult year, and have taken on many challenges this season. Being their coach has been an honor, and they have taught me more about determination, hard work, and grit than they will ever know," Chattooga Cheer Coach Kelsey Ray said.
Martin and Neal are both seniors, Clark is a junior.