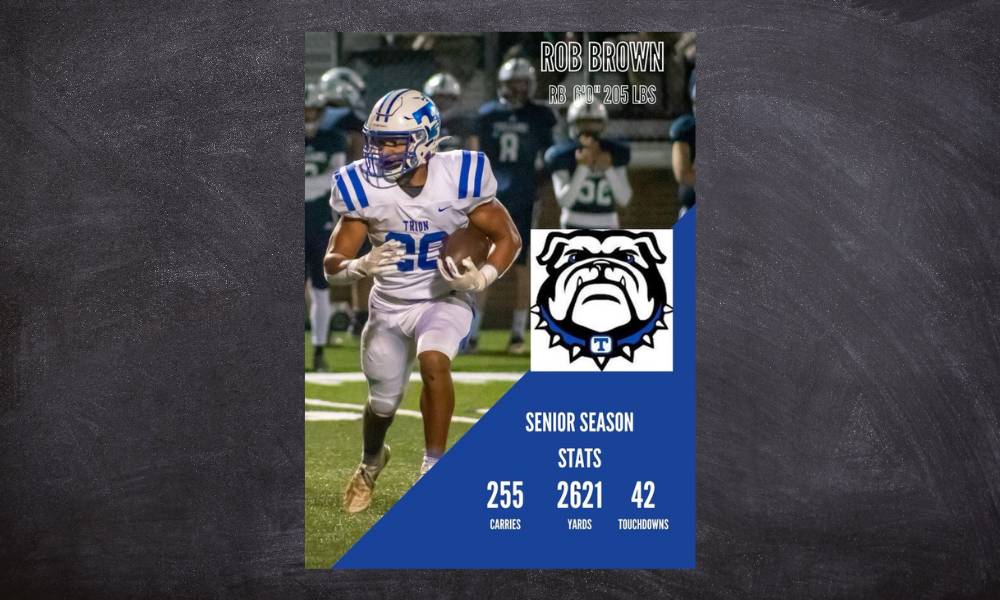 By now the name Rob Brown has became a statewide name in Georgia high school football.

He finished the regular season as the all-classification Georgia leading rusher with 2001 yards.
Including the Trion Bulldogs playoff rounds, Brown's stats rattle off at:
2,621 Rushing Yards. 14th most in history of GHSA for a single season. 

*40 Rushing TDs. 10th most in history of GHSA for a single season.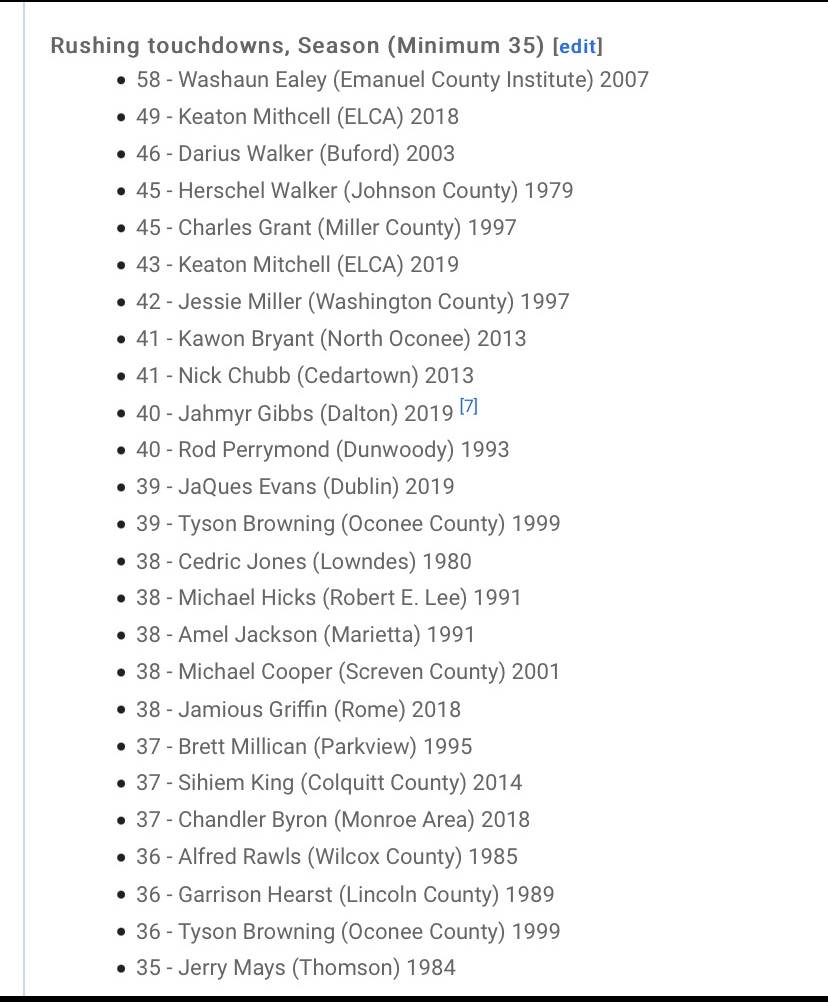 Brown had 42 total touchdowns if you count his receiving touchdowns.
Brown also holds the distinction of being the ONLY Georgia high school player to have rushed for over 400 yards in two games.
A few short weeks ago Brown had no coveted stars beside his name. Now he has three stars. He is Trion Football's first 3-star recruit. The star ratings are a quick way for recruiting services to convey the talent level of a specific recruit, ranging from two stars to five stars.
For Brown he says this season was fun and exciting. "I don't even care about all the records and stuff yeah they're cool, but I had fun with my teammates." Brown said. "I really just enjoyed this last year."
The recruiting process has really picked up for Brown. He was at the University of Tennessee on Saturday for a visit.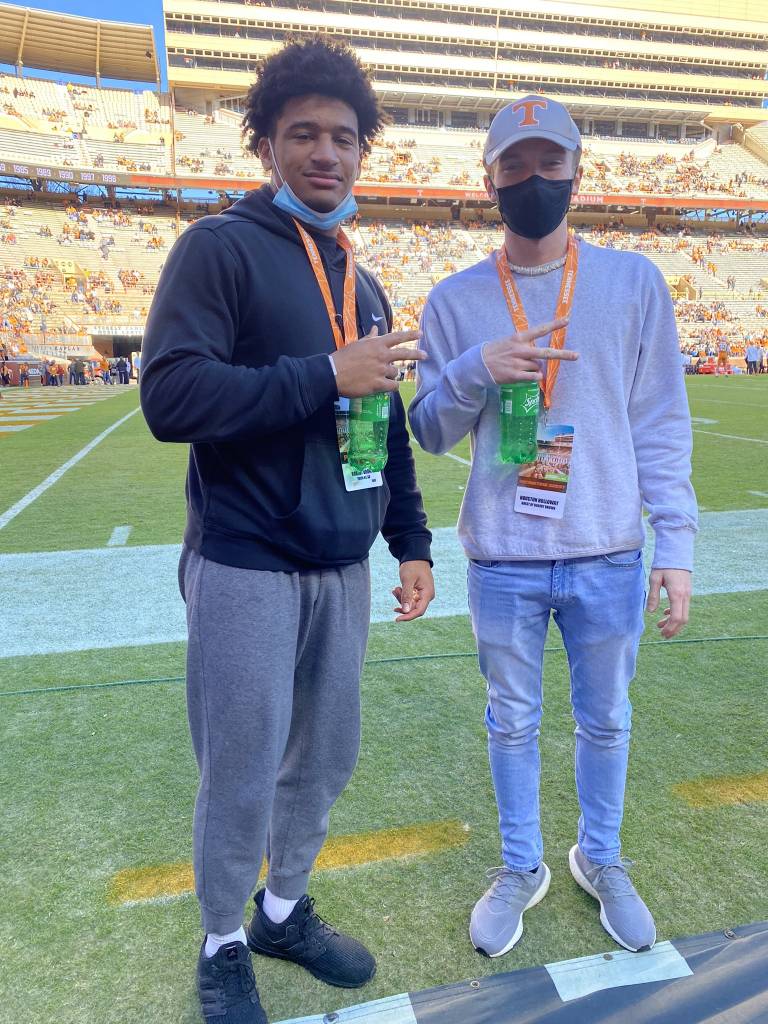 After being offered by some smaller schools, Brown's 448-yard game against Social Circle in the first round of the GHSA playoffs garnered the attention of bigger schools.
Brown has yet to commit, but says his top three choices would be UGA, UTC and KSU.
Brown has a 3.3 GPA.
He runs a 4.7 40.  His max bench press is 340, squat 455 and power clean 315.