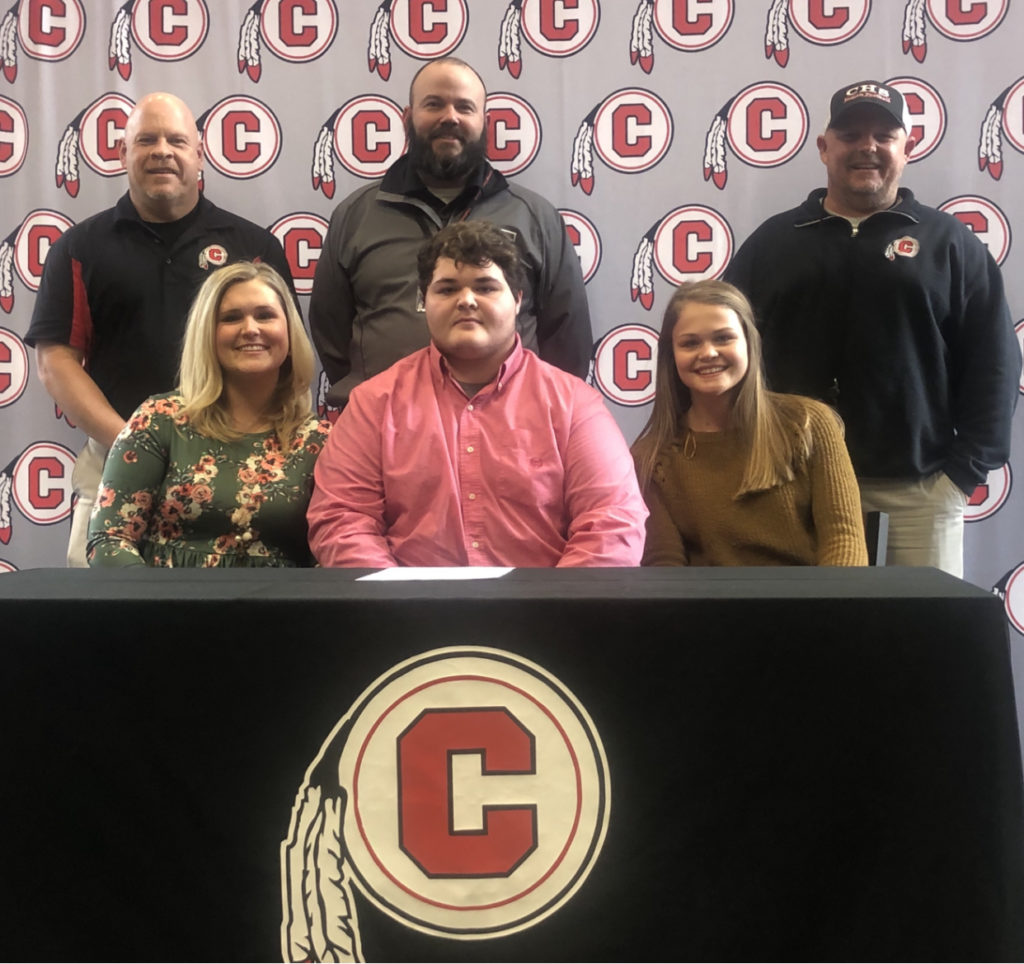 Chattooga High School Senior Devon Blackmon inked with Dean College on National Signing Day. Blackmon has worked hard on the field and in the classroom.
Blackmon was a two year starter, grading out over 82% past two seasons and the team in pancake blocks his senior year.
Dean College is a private college in Franklin, Massachusetts. It grants associate degrees in 20 majors and bachelor's degrees in 13 majors. The mascot is the Bulldog.
"I feel very blessed to be surrounded by great coaches and athletes and I feel as I will enjoy college football," said Blackmon.
When asked what coach had impacted him the most as a player Blackmon responded, "Coach Hammond, he really pushed me to be my best this year and encouraged me to wanna be better than everyone else."
Blackmon offered the following advice for freshmen football players hoping to play at the next level, "work hard and never give up, and remember brotherhood is key!!"
Blackmon said his most memorable moment in high school football was winning the first home state playoff game.
Blackmon's mother Christina King and sister Mackenzie along with coaches and Principal Jeff Martin were on hand for the signing.